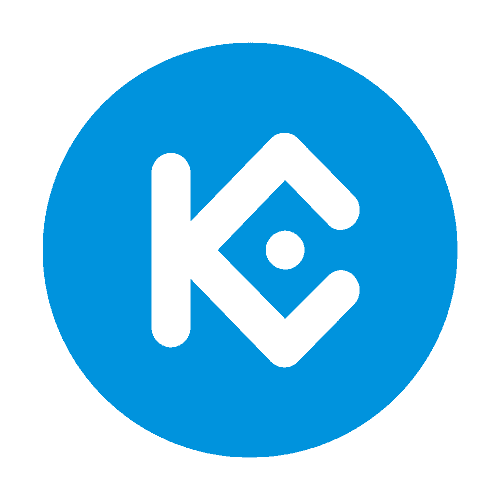 KuCoin Token (KCS)
$ 0.0000000
| | | |
| --- | --- | --- |
| | | |
| | | | | | |
| --- | --- | --- | --- | --- | --- |
| | | | 0 | 0 | NO |
| | | | 0 | 0 | Trade |
KuCoin Token (KCS) price today is $0.0000000 USD. Trading volume was 0.00 KCS in the last 24 hours. Current market cap of KuCoin Token is $0 USD. KuCoin Token has a circulating supply of 0 KCS coins out of a maximum supply of 0 KCS coins.
An In-Depth Look at KuCoin Token (KCS)
What is KuCoin Token (KCS) and how does it work?
Overview
KuCoin Token (KCS) is the native utility token for the KuCoin exchange, a digital currency trading platform. KuCoin, launched on October 24, 2017, is known for its extensive range of cryptocurrencies, user-friendly interface, and competitive trading fees. The KCS token is the fuel that drives the KuCoin ecosystem, providing token holders with a multitude of benefits such as trading fee discounts, profit-sharing, and other promotional campaigns.
KCS is an ERC-20 token, which means it was created on the Ethereum blockchain. It serves as a key component in the KuCoin ecosystem. The token is used primarily to pay for transaction fees within the KuCoin exchange, but it also grants holders access to premium features and benefits.
Technical Aspects
As an ERC-20 token, KCS benefits from the security and reliability of the Ethereum blockchain. There were initially 200 million KCS tokens issued, with a long-term plan to buy back and destroy tokens until only 100 million remain, thereby increasing the value of the remaining tokens.
KCS holders receive numerous benefits based on the amount of KCS they hold. For example, they receive a daily dividend, known as KuCoin Bonus, equivalent to 50% of the daily trading fee revenue generated by the exchange. The more KCS a user holds, the larger their KuCoin Bonus. Additionally, KCS holders enjoy trading fee discounts, with the discount rate increasing as the number of KCS held increases.
Team
KuCoin was founded by Michael Gan, a former technical expert at Ant Financial, an affiliate company of the Alibaba Group. Gan has brought together a team of experienced business and technology professionals with backgrounds in Ant Financial, GF Securities, iBOX PAY, and other leading companies. The team is dedicated to making KuCoin one of the top cryptocurrency exchanges in the world.
KuCoin's team is not just limited to its founders. It also includes a vast network of investors and partners that support the platform's growth and development. Some prominent partners include IDG Capital, Matrix Partners, and Neo Global Capital, which have all invested in KuCoin and support its mission to provide a secure and efficient trading platform for its users.
KCS: A Key Component of the KuCoin Ecosystem
KuCoin Token (KCS) plays a crucial role in the KuCoin ecosystem. It not only provides users with benefits and rewards but also helps maintain the operations of the exchange. Its integration into the KuCoin platform's various aspects, from trading fee discounts to profit sharing, makes it a valuable asset for any cryptocurrency investor.
Since its launch in 2017, KCS has grown in value and utility, reflecting the growth and success of the KuCoin exchange. As KuCoin continues to expand and develop, the demand and value of KCS are likely to increase, making it a token worth considering for cryptocurrency investors.
How Does KuCoin Token (KCS) Make Money?
KuCoin Token (KCS) is a prominent cryptocurrency that operates on the KuCoin Exchange. It plays a crucial role in the financial dynamics of the platform, contributing to its revenue generation and economic growth. Here, we will understand how KuCoin Token makes money.
Transaction Fees
The primary source of income for KuCoin Token is the transaction fees charged by KuCoin Exchange. Every time a trader conducts a transaction on the exchange, a certain fraction of the transaction amount is taken as a fee. KCS holders receive up to 50% of these fees as part of the KuCoin Bonus, which is proportionate to the amount of KCS they hold.
Trading Pair Fees
KuCoin has a vast array of cryptocurrency pairs, allowing traders a wide choice for trading. A percentage of the transaction fee from these trades is allocated to KCS. This means that the more active trading pairs there are, the more revenue KCS generates.
Staking
KuCoin also offers staking services, where users can lock their coins for a certain period and earn rewards. The platform charges a fee for this service, which is then distributed to KCS holders as a part of their revenue.
How Can I Make Money with KuCoin Token?
Now that we've understood how KuCoin Token generates revenue let's explore how you can potentially make money with KCS. Remember, investing in cryptocurrency involves risks, and it is essential to conduct thorough research before making any investment decisions.
Holding and Receiving Dividends
One of the simplest ways to earn money with KCS is by holding it in your KuCoin account. As a KCS holder, you are entitled to receive dividends, which are a portion of the transaction fees generated by the exchange. The more KCS you hold, the higher your dividends. This way, you can earn a passive income merely by holding KCS.
Trading
If you are knowledgeable about the cryptocurrency market, you might consider trading KCS. By buying when the price is low and selling when it's high, you can make a profit. However, this requires a deep understanding of market trends and should be approached with caution.
Participating in Initial Exchange Offerings (IEOs)
KuCoin often hosts Initial Exchange Offerings (IEOs) on its platform. As a KCS holder, you may get priority during these events, giving you access to potentially profitable investment opportunities.
Staking
Staking KCS is another way to make money. By staking your KCS on KuCoin, you can earn staking rewards. The longer you stake your tokens, the more rewards you can earn. However, during the staking period, your tokens are locked and cannot be used for trading.
In conclusion, KuCoin Token offers various ways to potentially earn money, whether through holding, trading, participating in IEOs, or staking. However, it's important to remember that all investments carry risks and it's crucial to make informed decisions. As the KuCoin exchange continues to grow, so does the potential for KCS. However, the future of any cryptocurrency is uncertain, and potential investors should carefully consider their options before investing.
How Can I Buy KuCoin Token (KCS)?
Purchasing KuCoin Token (KCS) is a simple process that can be done by following a few easy steps. Here, we will guide you through this process step-by-step.
Create an Account on KuCoin
The first step in purchasing KCS is to create an account on KuCoin. This can be done by visiting the site and clicking on the 'Sign Up' button. You will be required to fill in your basic information, including your email address and password.
Verify Your Account
After creating your account, you will need to verify it. This involves confirming your email address and setting up two-factor authentication for added security. Without verification, you will have limited access to the services offered by KuCoin.
Secure Your Account
Securing your KuCoin account is vital to ensuring the safety of your tokens. This involves setting up two-factor authentication (2FA) and a trading password. 2FA provides an additional layer of security to your account, while the trading password is required for all trading activities on KuCoin.
Deposit Fiat Or Cryptocurrency
Before you can buy KCS, you will need to deposit funds into your KuCoin account. This can be done using either fiat currency or another cryptocurrency. To deposit funds, navigate to the 'Assets' tab on your account and select 'Deposit'.
Buy KuCoin Token (KCS)
Once you have deposited funds into your account, you can proceed to buy KCS. To do this, go to the 'Markets' section and search for KCS. After selecting it, you can enter the amount you wish to purchase and click 'Buy KCS'.
Store Your KCS in a Secure Wallet
After buying KCS, it's essential to store them in a secure wallet. KuCoin provides a wallet service for this purpose, but you can also choose to use an external wallet for added security. Remember, it's essential to keep your private keys safe and never share them with anyone.
For a more detailed guide on how to buy KCS, you can visit here.
What are the Best Wallets for KCS?
When it comes to storing your KCS securely, choosing the right wallet is crucial. Here are some of the top wallets that are compatible with KCS.
KuCoin Wallet: As the native wallet for KCS, the KuCoin Wallet offers a seamless and secure way to store your tokens. It also allows for easy trading on the KuCoin platform.

Ledger Nano S/X: The Ledger Nano series is one of the most secure hardware wallets available. It supports a wide range of cryptocurrencies, including KCS.

Trezor Wallet: Trezor is another highly secure hardware wallet that supports KCS. It's easy to use and offers robust security features.

MyEtherWallet (MEW): As an ERC20 token, KCS can be stored on any wallet that supports Ethereum-based tokens. MEW is one of these wallets, offering both a web-based and mobile wallet for storing your KCS.
Remember, the security of your tokens largely depends on how well you keep your wallet's private keys and backup phrases. Always ensure you store these details securely and never share them with anyone.
How Can I Find More KuCoin Token (KCS) News?
In the ever-evolving world of cryptocurrency, staying updated with the latest news and developments is crucial. Here are some resources where you can find more information about KuCoin Token (KCS).
The official KuCoin website is an excellent resource for all things related to KCS. Here, you can find comprehensive information about the token, its features, and its uses. The website also regularly posts updates and news about KCS, making it an excellent place to stay informed about all the latest developments.
If you're looking for a detailed and technical understanding of KCS, the KuCoin Token Whitepaper is the resource for you. The whitepaper provides an in-depth look at the token's design, purpose, and functionality, making it an invaluable resource for anyone who wants to understand KCS at a deeper level.
For real-time updates and announcements, the KuCoin Token Twitter account is the place to be. From updates on the token's performance to news about partnerships and collaborations, the account provides a steady stream of information for KCS followers and enthusiasts.
Reddit is a popular platform for cryptocurrency discussions, and the KuCoin Token subreddit is an active community where you can engage with other KCS enthusiasts. Here, you can find discussions, analyses, and opinions about KCS, which can provide valuable insights and perspectives.
Coins Similar To KuCoin Token (KCS)
KCS is not the only token out there with unique features and promising potential. Here are a few other tokens that you may find interesting.
Huobi Token is a native cryptocurrency of the Huobi Global exchange. Like KCS, Huobi Token also offers its holders various benefits such as fee discounts, voting rights, and access to exclusive events. For a deeper dive into the world of Huobi Token, feel free to visit the provided link.
GateToken is another exchange-based token, and it is the native currency of the Gate.io exchange. Similar to KCS, GateToken also grants its holders several benefits, such as discounts on trading fees and participation in token sales. Visit the provided link to learn more about GateToken.
Cronos is the EVM-compatible chain running on the Crypto.com network. It aims to massively scale the DeFi ecosystem by providing developers with the ability to instantly port apps from Ethereum and EVM-compatible chains. To explore more about this exciting project, follow the link provided.
Last but not least, WOO Network is a deep liquidity network powering some of the biggest crypto trading platforms globally. Its native token, WOO, offers several benefits to its holders, including staking rewards and fee discounts. For more information about WOO Network, check out the provided link.
Coins Similar To KuCoin Token