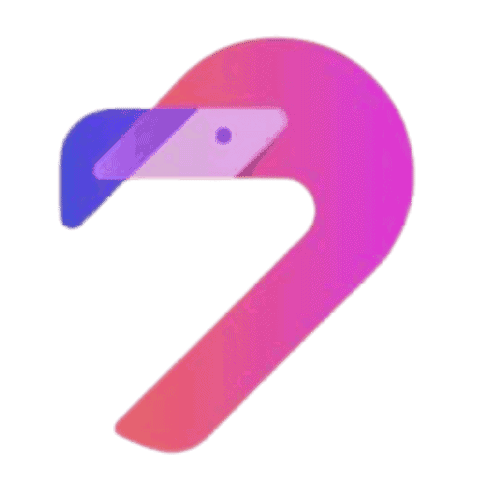 Flamingo (FLM)
$ 0.0778995
| | | |
| --- | --- | --- |
| | | |
| | | | | | |
| --- | --- | --- | --- | --- | --- |
| NEO | 2019-09-28 | PoA | 1,000,000,000 | 0 | NO |
| token | 0 | 0 | 0 | 0 | Trade |
Flamingo (FLM) price today is $0.0778995 USD. Trading volume was 1,564,324.42 FLM in the last 24 hours. Current market cap of Flamingo is $40,362,443 USD. Flamingo has a circulating supply of 0 FLM coins out of a maximum supply of 1,000,000,000 FLM coins.
Flamingo (FLM) Project Review
What is Flamingo (FLM)?
Flamingo (FLM) is an interoperable, full-stack decentralized finance protocol built on the Neo blockchain. It was launched by the NEO Global Development (NGD) team on September 29, 2020, as an open platform combining various DeFi applications. The project takes advantage of the interoperability feature of the Neo blockchain to create a comprehensive DeFi ecosystem that incorporates a series of decentralized financial applications and protocols.
Flamingo employs a model that focuses on a few key components: a cross-chain gateway (Wrapper), an on-chain liquidity provider (Swap), a collateralized stablecoin issuance platform (Vault), and a decentralized perpetual contract trading platform (Perp). The primary objective of Flamingo is to remove the barriers of entry to DeFi, allowing users to maximize the potential of their digital assets.
The Team Behind Flamingo
Flamingo was initiated by the NGD team, a key organization that plays a significant role in the Neo ecosystem. NGD is known for having an experienced team of developers and blockchain experts that have successfully launched various projects. The team is recognized for its commitment to creating a smart economy by facilitating the development of various blockchain innovations, and Flamingo is one of these noteworthy initiatives.
Flamingo (FLM) Use Cases
Flamingo offers a variety of use cases that leverage the capabilities of decentralized finance while ensuring the interoperability of assets. It is designed to provide a comprehensive solution for users to grow their digital assets while participating in a more open financial system.
Wrapper: Cross-chain Asset Gateway
The Wrapper is a cross-chain asset gateway that allows the seamless transfer of assets from other blockchains to the Neo blockchain. It supports a variety of assets, including Ethereum, Bitcoin, and others. This interoperability feature increases the accessibility of different assets within the Flamingo ecosystem, allowing users to maximize their portfolio's potential.
Swap: On-chain Liquidity Provider
Flamingo's Swap is an Automated Market Maker (AMM) that allows users to trade assets in a permissionless and decentralized manner. It ensures constant liquidity and less slippage for transactions, offering users a better trading experience. Liquidity providers can earn FLM tokens as a reward for their contribution to the liquidity pool.
Vault: Collateralized Stablecoin Issuance Platform
Vault is an innovative platform that allows users to collateralize their assets and mint the stablecoin FUSD. This stablecoin can be used in various DeFi transactions, enhancing the potential use-cases of the assets. Furthermore, users can stake their FUSD to earn FLM rewards, providing another avenue for asset growth.
Perp: Decentralized Perpetual Contract Trading Platform
Perp is a unique feature of Flamingo that allows users to trade perpetual contracts in a decentralized manner. It offers users the ability to speculate on the price movements of various crypto assets, leveraging their positions for potential profits.
In conclusion, Flamingo (FLM) is an innovative project that takes full advantage of the capabilities of decentralized finance to offer a comprehensive and interoperable DeFi ecosystem. Its unique features, including a cross-chain asset gateway, an on-chain liquidity provider, a collateralized stablecoin issuance platform, and a decentralized perpetual contract trading platform, provide users with an array of opportunities to grow their digital assets. With the backing of the experienced NGD team, Flamingo continues to break down barriers in the DeFi space, paving the way for a more open and inclusive financial system.
How to Buy Flamingo (FLM)?
Create an Account on Binance
Firstly, to buy Flamingo (FLM), you need to create an account on a cryptocurrency exchange that supports FLM. Binance is one such exchange, and creating an account is a straightforward process. Visit the Binance website and click on the 'Register' button. You will need to provide some basic information such as your email address and create a strong password.
Verify Your Account
For security reasons and to comply with regulations, Binance requires users to verify their accounts. This process involves providing additional personal information and submitting proof of identity documents. The required documents may vary depending on your country of residence, but typically include a passport or driver's license and a recent utility bill or bank statement.
Secure Your Account
Next, it's crucial to secure your account to protect your funds. Binance offers several security measures such as two-factor authentication (2FA), which adds an extra layer of protection to your account. Enabling 2FA means that each time you log in or make a transaction, you will need to enter a unique code generated by an app like Google Authenticator.
Deposit Fiat or Cryptocurrency
After securing your account, you can proceed to deposit funds. Binance allows users to deposit both fiat currency and cryptocurrency. If you want to deposit fiat, you will need to set up a payment method, which can be a bank account or a credit card. If you choose to deposit cryptocurrency, you will need to send it from your existing wallet to your Binance wallet.
Buy Flamingo (FLM)
Once you have funds in your Binance account, you can purchase Flamingo (FLM). Navigate to the 'Markets' section, search for 'FLM', and select the pair you want to trade, such as FLM/BTC if you deposited Bitcoin. Then, enter the amount of FLM you want to buy and execute the trade.
Store Your FLM in a Secure Wallet
After buying Flamingo (FLM), it's recommended to transfer your coins to a secure wallet rather than leaving them on the exchange. By doing so, you maintain control of your private keys, which is crucial for the security of your funds.
Best Wallets for FLM
When it comes to storing Flamingo (FLM), there are several wallets that you can use. The choice of wallet can depend on various factors, such as your security needs, usability preferences, and whether you want to access additional features like DeFi.
Trust Wallet: Trust Wallet is a popular mobile wallet that supports Flamingo (FLM) along with many other cryptocurrencies. It is known for its security features and user-friendly interface.

Metamask: Metamask is a browser-based wallet that can be used on Chrome, Firefox, and Brave. It supports FLM and other Ethereum-based tokens, and it also allows users to interact with DeFi applications.

Ledger Nano S: If you prefer a hardware wallet, which provides the highest level of security, the Ledger Nano S is a great option. It supports Flamingo (FLM) and over 1,000 other cryptocurrencies.

Trezor: Trezor is another reputable hardware wallet that supports FLM. It offers top-notch security by keeping your private keys offline and protecting them with a secure PIN.
Remember, the security of your FLM is largely dependent on the security of your wallet and the precautions you take to protect your private keys.
You can find a more detailed
Flamingo (FLM) - A Comprehensive Guide
Flamingo (FLM) is a decentralized finance (DeFi) platform built on the Neo blockchain. It offers a suite of DeFi services that include a decentralized exchange, yield farming, and staking. This article will explore the tokenomics of the FLM token and how to find more information about Flamingo (FLM).
Flamingo (FLM) Tokenomics
Flamingo's native token, FLM, plays a central role in the platform's ecosystem. It's used for governance, staking, and participating in the various DeFi services offered by Flamingo.
Circulating Supply
At present, the circulating supply of FLM tokens is 502,730,380 FLM. The circulating supply refers to the number of tokens currently in possession of users, investors, and traders. It's a critical factor in determining the price of a cryptocurrency.
Max Supply
The maximum supply of FLM tokens is capped at 1,000,000,000 FLM. This limit is set in the token's smart contract and cannot be changed. The maximum supply indicates the total number of tokens that will ever exist for a particular cryptocurrency.
Total Supply
The total supply of FLM tokens, like the circulating supply, is also currently 502,730,380 FLM. The total supply refers to the total number of coins in existence right now, minus any coins that have been verifiably burned.
Outstanding Supply
The outstanding supply of FLM tokens, which represents the supply that has not yet been issued, is 50% of the max supply. This means that half of the total FLM tokens are yet to be distributed to the market. The outstanding supply can have a significant impact on the price of a token, as a higher outstanding supply can dilute the value of the existing tokens if it enters the market rapidly.
How to Find More Flamingo (FLM) News
Staying updated with the latest news and updates about Flamingo (FLM) is crucial for any investor or user of the platform. Here are some resources where you can find more information about Flamingo (FLM).
Flamingo Website
The official Flamingo website is an excellent resource for getting the most accurate and up-to-date information about Flamingo (FLM). It features the latest news, updates, and announcements directly from the Flamingo team.
Flamingo Whitepaper
The Flamingo Whitepaper is a must-read for anyone interested in understanding the technical details of the platform. It provides an in-depth explanation of the platform's architecture, its various components, and how they work together to create a decentralized finance ecosystem.
Flamingo Twitter
For real-time updates and engagement with the Flamingo community, the Flamingo Twitter page is a great resource. The team regularly posts updates about new features, partnerships, and other important information.
In conclusion, understanding the tokenomics of Flamingo (FLM) and staying updated with the latest news is essential for anyone involved in this innovative DeFi platform. With its comprehensive suite of services and robust tokenomics, Flamingo stands as a promising project in the DeFi space.