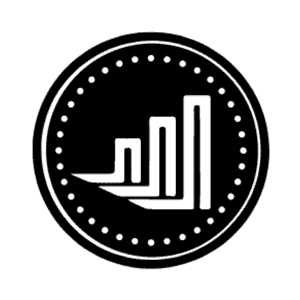 IDEX (IDEX)
$ 0.0000000
| | | |
| --- | --- | --- |
| | | |
| | | | | | |
| --- | --- | --- | --- | --- | --- |
| | | | 0 | 0 | NO |
| | | | 0 | 0 | Trade |
IDEX (IDEX) price today is $0.0000000 USD. Trading volume was 0.00 IDEX in the last 24 hours. Current market cap of IDEX is $0 USD. IDEX has a circulating supply of 0 IDEX coins out of a maximum supply of 0 IDEX coins.
An In-Depth Look at IDEX (IDEX)
What is IDEX (IDEX)?
IDEX is a decentralized exchange (DEX) built on the Ethereum network, which utilizes the native IDEX token (IDEX). Launched on May 9, 2019, IDEX aims to provide the speed and user experience of centralized exchanges with the security and auditability of decentralized platforms. The team behind IDEX strives to overcome the typical limitations of blockchain technology, such as slow transaction speeds and poor scalability, to offer a seamless trading experience.
The Team Behind IDEX
The team behind IDEX is comprised of experienced individuals from various fields, including software development, business, and finance. The team is led by CEO Alex Wearn, who holds an MBA from the Kellogg School of Management and has a background in business development and product management at Amazon. Wearn, alongside a group of skilled professionals, is passionate about blockchain technology and its potential to revolutionize the world of finance.
IDEX is a product of Aurora Labs S.A., a software development company based in Panama City. Aurora Labs is committed to creating real-world applications for blockchain technology, with IDEX being its flagship project.
Launch Date
IDEX was officially launched on May 9, 2019. Since its launch, the platform has quickly gained recognition in the crypto community for its innovative approach to decentralized trading. Today, IDEX is known as one of the leading DEXs in the cryptocurrency space.
IDEX (IDEX) Use Cases
The primary use case of IDEX is to facilitate secure and efficient trading of Ethereum-based tokens. Unlike traditional centralized exchanges, IDEX allows users to maintain control of their funds until the moment of trade execution. This reduces the risk of exchange hacks and other forms of fund mismanagement.
Real-Time Trading
One of the unique features of IDEX is its real-time trading capability. IDEX achieves this through a hybrid architecture that combines an off-chain trading engine with an on-chain settlement process. In practical terms, this means that users can place and cancel orders in real-time without having to wait for blockchain confirmations. This is a significant improvement over other DEXs, which typically require users to wait for blockchain confirmations for every action they take.
Staking and Governance
IDEX token (IDEX) holders can also participate in staking and governance decisions on the IDEX platform. By staking their IDEX tokens, users can earn a portion of the platform's trading fees. Furthermore, IDEX token holders can vote on various governance proposals, such as protocol upgrades and fee structures. This gives users a direct say in the future development of the platform, further reinforcing the decentralized nature of IDEX.
API Integration
For developers and businesses, IDEX offers an API that can be used to integrate the platform's trading capabilities into third-party applications. This allows businesses to offer their users access to decentralized trading without having to build a DEX from scratch. With the IDEX API, businesses can leverage the platform's speed, security, and user-friendly interface to offer an improved trading experience to their users.
In conclusion, IDEX represents a significant advancement in the world of decentralized trading. Through its innovative hybrid architecture, IDEX provides the speed and user experience of centralized exchanges while maintaining the security and auditability of a decentralized platform. Whether you are a trader, IDEX token holder, or a developer, IDEX offers a range of features designed to enhance your cryptocurrency trading experience.
How Can I Buy IDEX (IDEX)?
IDEX is a decentralized cryptocurrency exchange built on the Ethereum blockchain, which offers real-time trading of a wide range of cryptocurrencies, including its own native token, IDEX (IDEX). If you're looking to invest in IDEX, here's a step-by-step guide to get you started.
Create an Account on Binance
Before you can purchase IDEX, you must first create an account on a cryptocurrency exchange that supports IDEX. One such platform is Binance. To create an account, navigate to the Binance homepage and click on the 'Register' button. Fill in your email and create a secure password.
Verify Your Account
After filling in the required details, you'll be asked to confirm your email address. Binance will send you a verification email. Once you click on the verification link in the email, your account will be activated.
Secure Your Account
Now that your account is active, it's crucial to secure it. This is done by setting up two-factor authentication (2FA). Binance will guide you through this process. It typically involves installing an app such as Google Authenticator on your phone, which generates a new code every few seconds that you need to enter when you log in.
Deposit Fiat Or Cryptocurrency
Next, you'll need to deposit funds into your Binance account. You can do this by transferring cryptocurrency from another wallet or by purchasing cryptocurrency directly on Binance using a credit or debit card. If you're new to cryptocurrency, buying with a card is probably the easiest option.
Buy IDEX (IDEX)
Once your account is funded, you can now purchase IDEX. Navigate to the IDEX trading page on Binance, enter the amount you wish to purchase and click 'Buy IDEX'. Make sure to review your transaction before confirming the purchase.
Store Your IDEX in a Secure Wallet
After purchasing IDEX, it's recommended that you store your tokens in a secure wallet rather than leaving them on the exchange. This reduces the risk of loss through hacking. Binance provides its own secure wallet, Trust Wallet, which supports IDEX and many other cryptocurrencies.
What are the Best Wallets for IDEX?
When it comes to storing your IDEX tokens, there are several secure wallets to choose from. Here are a few recommended ones:
Remember, no matter which wallet you choose, the most important thing is to keep your private keys secure. Never share them with anyone and make sure to keep backups in a safe place.
For a more detailed guide on
IDEX (IDEX) Tokenomics
IDEX, a decentralized cryptocurrency exchange, has its own native token, IDEX. It plays a crucial role in the ecosystem of the exchange, providing users with a plethora of benefits like reduced trading fees, staking rewards, and governance rights. Below are the key metrics regarding the IDEX token supply.
Circulating Supply
The circulating supply of a cryptocurrency refers to the number of tokens that are publicly available and circulating in the market. For IDEX, the circulating supply is 673,858,614. This figure represents the tokens that have been mined or released and are currently in the hands of the public.
Max Supply
Max supply is the maximum number of tokens that will ever exist for a cryptocurrency. For IDEX, the max supply is 0 IDEX. This might seem confusing at first, but it simply means that there's technically no hard cap on the total number of IDEX tokens that can be produced. This differs from many other cryptocurrencies that have a predefined maximum supply to prevent inflation.
Total Supply
The total supply is the number of coins or tokens that are in existence right now. This includes coins that are not in circulation, such as those that are held by the organization that created the cryptocurrency, or those that have been locked or burned. The total supply of IDEX is 1,000,000,000 IDEX.
Outstanding Supply
Outstanding supply refers to the number of coins or tokens that have not yet been issued. For IDEX, the outstanding supply is not applicable (na%) as all the tokens have already been issued. This means that there are no additional tokens to be released into the market in the future, which can be a positive factor for potential investors as it eliminates the risk of inflation caused by an increase in supply.
How Can I Find More IDEX (IDEX) News?
Staying updated with the latest IDEX news is crucial for both existing holders and potential investors. It can help you make informed decisions and stay ahead of the market trends. There are several platforms where you can find the latest IDEX news and updates.
IDEX Website
The official IDEX website is the primary source of information about IDEX. It provides comprehensive details about the token, exchange, and the overall project. The website also includes a blog section where you can find the latest news, updates, and articles about IDEX.
IDEX Whitepaper
The IDEX Whitepaper is a detailed document that outlines the technical framework and the vision of the IDEX project. It provides an in-depth understanding of the project's goals, solutions, and future plans. Reading the whitepaper can give you a solid understanding of what IDEX aims to achieve.
IDEX Twitter
Twitter is a popular platform for crypto projects to share news and updates. The official IDEX Twitter account regularly posts about the latest developments, partnerships, and events related to IDEX. Following their account can help you stay up-to-date with all the current happenings.
IDEX Reddit
Reddit is a great platform for community discussions and user-generated content. The IDEX subreddit is a space where community members share news, ask questions, and discuss all things related to IDEX. Participating in this subreddit can provide you with valuable insights from other IDEX users and enthusiasts.