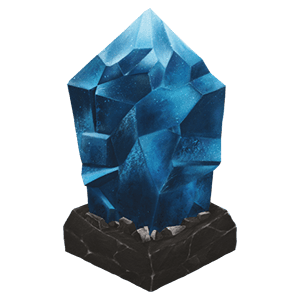 Lisk (LSK)
$ 0.7510756
| | | |
| --- | --- | --- |
| | | |
| | | | | | |
| --- | --- | --- | --- | --- | --- |
| | 2016-05-24 | DPoS | -1 | 142,446,483 | NO |
| blockchain | 0 | 0 | 16,270,273 | 0 | Trade |
Lisk (LSK) price today is $0.7510756 USD. Trading volume was 4,853.57 LSK in the last 24 hours. Current market cap of Lisk is $108,767,107 USD. Lisk has a circulating supply of 142,446,483 LSK coins out of a maximum supply of unlimited LSK coins.
An In-Depth Look at Lisk (LSK)
What is Lisk (LSK) and how does it work?
Overview
Lisk (LSK) is a blockchain application platform, founded by Max Kordek and Oliver Beddows in early 2016. It's an open-source project focused on enabling developers to create, distribute and manage decentralized blockchain applications by deploying their own sidechain linked to the Lisk network, including a custom token. The tools Lisk offers include the ability for developers to build applications on their platform in JavaScript, one of the most popular coding languages.
Lisk aims to make blockchain technology more accessible with an SDK written in JavaScript, special focus on user experience, developer support, in-depth documentations and the Lisk Academy.
Technical Aspects
Lisk operates using a Delegated Proof of Stake (DPoS) consensus algorithm. Unlike Bitcoin's Proof of Work or Ethereum's Proof of Stake, Lisk's DPoS uses real-time voting combined with a social system of reputation to achieve consensus. It requires LSK coin holders to vote for mainchain delegates, which are responsible for securing the network and validating transactions.
Lisk's most significant technical aspect is its use of sidechains and a comprehensive Software Development Kit (SDK). The sidechains are fully customizable and allow developers to build and publish DApp's onto their blockchain. The Lisk SDK enables developers to build a variety of applications, including IoT applications, finance applications, and other DApps.
Team
The Lisk project was launched on 6th April 2016 by Max Kordek and Oliver Beddows. Max Kordek, the President of Lisk, has a background in entrepreneurship, while Oliver Beddows, the Vice President, is a full-stack developer with over 15 years of experience in the field.
The team behind Lisk includes a core team of 41 dedicated and passionate individuals, including developers, marketers, strategists, designers and operations personnel working together to achieve its vision. The team is backed by several well-known advisors in the blockchain space.
Lisk has also partnered with several high-profile entities in the blockchain and technology sector. It has received funding from well-known firms in the cryptocurrency space, such as ShapeShift, Digital Currency Group, and Blockchain Capital.
The Lisk Foundation, a Swiss non-profit, is responsible for funding the development and promotion of the Lisk project. The foundation's mission is to "make blockchain technology accessible for everybody by building a blockchain application platform likewise for users and developers".
In conclusion, Lisk is an innovative project with a strong team and unique approach to blockchain technology. It aims to make blockchain accessible and usable for everyone, with a special focus on enabling developers to create, distribute and manage decentralized blockchain applications. With its unique consensus algorithm, the use of JavaScript, and the implementation of sidechains, Lisk is poised to make a significant impact in the blockchain space.
How Does Lisk (LSK) Make Money?
Lisk (LSK) is a blockchain technology platform and cryptocurrency that operates on a Delegated Proof-of-Stake (DPoS) consensus model. But how exactly does it generate revenue? The answer lies in three main areas.
H3 Fees for Transactions and Smart Contracts
One of the primary ways Lisk generates revenue is through transaction fees. Each time a user sends LSK from one account to another, a small fee is incurred. This fee is collected by the network and distributed among the 101 active delegates, who are responsible for validating transactions and maintaining the blockchain. This is a common method of revenue generation for many cryptocurrencies.
Furthermore, developers who build and deploy applications on the Lisk platform are required to pay fees. These fees are used for the execution of smart contracts, which are self-executing contracts where the terms of the agreement are directly written into lines of code.
H3 Inflation and Block Rewards
Another revenue generation method for Lisk is through inflation and block rewards. In the DPoS model, 101 delegates are selected to validate transactions and create new blocks. For each block they create, these delegates receive a certain amount of LSK as a reward.
In the early stages of the platform, the block reward was fixed at 5 LSK. However, this reward decreases by 1 LSK every year, until it reaches a minimum of 1 LSK. This method creates a continual stream of income for the platform and its delegates.
H3 Initial Coin Offering (ICO)
The Initial Coin Offering (ICO) is another significant source of revenue for Lisk. During its ICO in 2016, Lisk managed to raise an impressive 14,000 Bitcoin (BTC), setting a record at the time. These funds were used to finance the development and expansion of the platform, as well as to pay for operational expenses and marketing.
How Can I Make Money with Lisk?
Making money with Lisk is possible through a few different strategies. Here are the main methods.
H3 Trading LSK Tokens
Like any other cryptocurrency, you can make money by trading LSK tokens. This involves buying tokens when the price is low and selling them when the price increases. This requires a good understanding of the cryptocurrency market and trading strategies. It's important to note that this method comes with a risk, as the price of LSK, like all cryptocurrencies, is highly volatile.
H3 Staking
Staking is another way to earn money with Lisk. In Lisk's DPoS system, token holders can vote for delegates with their LSK tokens. The more LSK you own, the more weight your vote carries.
Every time a delegate validates a block, they receive a reward, a portion of which is shared with the voters who supported them. Therefore, by staking your LSK tokens and voting for active delegates, you can earn a passive income.
H3 Developing and Launching Applications
If you're a developer, you can earn money by building and launching applications on the Lisk platform. Lisk offers a set of tools and a development framework that make it easy to create blockchain applications in JavaScript. Once your application is launched, you can monetize it in various ways, such as through user fees or in-app purchases.
In conclusion, Lisk offers various ways through which it generates revenue and offers opportunities for individuals to make money. Whether you're a trader, stakeholder, or developer, there are possibilities to explore within the Lisk ecosystem. However, like any investment or business venture, these methods come with their own risks and it's important to thoroughly research and consider your options.
How Can I Buy Lisk (LSK)?
Acquiring Lisk (LSK), a blockchain application platform, is relatively straightforward. Here is a simple guide to take you through the process on Binance, one of the most popular cryptocurrency exchanges.
Create an Account on Binance
The first step in buying Lisk (LSK) is creating an account on Binance. Visit the exchange's website and click on the 'Register' button. Provide your email address and create a strong password to set up your account.
Verify Your Account
After setting up your account, the next step is to verify it. Binance will send a verification email to the address you provided. Click on the link in the email to verify your account.
Secure Your Account
Security should be a priority when dealing with cryptocurrencies. Make sure to enable 2-Factor Authentication (2FA) for your Binance account. This adds an extra layer of security and is highly recommended.
Deposit Fiat or Cryptocurrency
Once your account is verified and secured, the next step is to deposit funds. Binance allows deposits in both fiat currencies and cryptocurrencies. If you already own cryptocurrencies like Bitcoin or Ethereum, you can transfer them to your Binance account. If you don't, you can buy them directly on Binance using your credit card or bank transfer.
Buy Lisk (LSK)
Now that your account is funded, you can proceed to buy Lisk (LSK). Navigate to the markets page on Binance, search for the LSK trading pair (like LSK/BTC or LSK/ETH), enter the amount you wish to purchase, and click 'Buy LSK'.
Store Your LSK in a Secure Wallet
After purchasing Lisk (LSK), it's essential to store it in a secure wallet. Storing your LSK on the exchange is not recommended due to the risks of hacking and theft. Transfer your LSK to a secure wallet where you control the private keys.
If you need a more detailed guide on how to buy LSK, you can visit this comprehensive guide.
What are the Best Wallets for LSK?
Storing Lisk (LSK) securely is crucial. Here are some of the best wallets to store LSK.
Remember to carefully consider your needs and do your research before choosing a wallet. The right wallet for you depends on your individual needs and circumstances.
How Can I Find More Lisk (LSK) News?
If you're interested in staying updated with all the latest developments and news about Lisk (LSK), there are a number of official resources and social media platforms that can help you stay in the loop.
Lisk Website
The official Lisk website is the primary source of information for the Lisk project. Here, you can find everything from the team behind the project, to their roadmap, and even their latest blog posts. The website is designed to be user-friendly, making it easy to navigate and find the information you need.
Lisk Whitepaper
For a more in-depth understanding of the Lisk project, their whitepaper is a must-read. The document provides a detailed overview of the Lisk platform, its technology, vision, and how it plans to achieve its goals. Reading the whitepaper can provide valuable insight into the project's potential.
Lisk Twitter
For real-time updates, the Lisk Twitter account is an excellent resource. The team regularly posts about new developments, partnerships, and other news. Plus, you can engage with the community and the team directly.
Lisk Reddit
Another great source for Lisk news and discussion is the Lisk subreddit. This platform allows for deeper conversations and more complex questions. It's also a great place to interact with other Lisk enthusiasts and get their perspectives.
Coins Similar To Lisk (LSK)
If you're interested in Lisk, you might also want to explore other similar cryptocurrencies. Here are a few coins that share some similarities with Lisk.
HEX
HEX is a high-interest savings account on the blockchain. It was designed to be the first blockchain certificate of deposit, a time deposit where users locked up their funds for a fixed period to earn interest. For more details about this currency, feel free to visit the provided link.
Radix
Radix is a layer-1 protocol designed for DeFi. It aims to provide a scalable and easy-to-use platform for developers to build and launch Decentralised Finance applications. If you want to learn more about Radix, follow the provided link.
Symbol
Symbol is a hybrid blockchain that is designed to let businesses cut costs, reduce complexities, and streamline innovation. It aims to make the adoption of blockchain technology straightforward and uncomplicated. Visit the provided link for more information about Symbol.
SKALE
Last but not least, SKALE is an Ethereum-compatible network with a leaderless consensus designed to run on an uncapped number of independent nodes. It aims to deliver high-speed and low-cost blockchain experiences. To find out more about SKALE, feel free to visit the provided link.