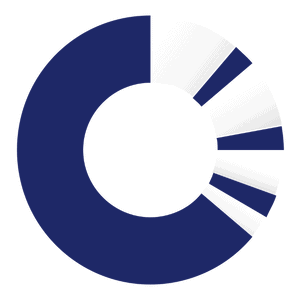 OriginTrail (TRAC)
$ 0.2346804
| | | |
| --- | --- | --- |
| | | |
| | | | | | |
| --- | --- | --- | --- | --- | --- |
| ETH | 2017-11-21 | N/A | -1 | 382,790,094 | NO |
| token | 0 | 0 | 0 | 0 | Trade |
OriginTrail (TRAC) price today is $0.2346804 USD. Trading volume was 0.00 TRAC in the last 24 hours. Current market cap of OriginTrail is $117,340,224 USD. OriginTrail has a circulating supply of 382,790,094 TRAC coins out of a maximum supply of unlimited TRAC coins.
An In-Depth Look at OriginTrail (TRAC)
What is OriginTrail (TRAC) and how does it work?
Overview
OriginTrail (TRAC) is a blockchain-based protocol designed to facilitate the seamless and secure sharing of supply chain data. Built on the Ethereum blockchain, it provides an ecosystem where businesses can share and trace the origins of their products in a decentralized and transparent manner. OriginTrail was officially launched on January 25, 2018, with the goal of disrupting the supply chain industry by making it easier for businesses to trace their products' origins and ensuring the authenticity and safety of the goods.
Technical Aspects
OriginTrail operates as a decentralized network built on top of the Ethereum blockchain. It uses its native token, TRAC, to incentivize network participants for sharing and storing data. The protocol uses a consensus mechanism called "Proof of Elapsed Time," which is a fair, efficient, and transparent method for choosing the next block leader.
The OriginTrail protocol incorporates several technical features that make it unique. It uses a decentralized graph database that allows for efficient data handling and scalability. It also incorporates zero-knowledge privacy, ensuring the data privacy of all network participants.
Team
OriginTrail was co-founded by Tomaz Levak, Ziga Drev, and Branimir Rakic. Levak, the CEO, has a background in supply chain management and business development. Drev, the COO, has experience in project management and business strategy. Rakic, the CTO, has a strong background in software development and blockchain technology.
The team is backed by a diverse group of advisors and investors, including the likes of Evan Cheng, a director of engineering at Facebook, and William Mougayar, a well-respected author and blockchain expert.
Since its inception, OriginTrail has formed partnerships with several key players in various industries. Notably, they have partnered with the British Standards Institution (BSI) to develop blockchain solutions for supply chain management. Other partners include Trace Labs, a company specializing in distributed ledger technologies, and GS1, a non-profit organization that develops and maintains global business communication standards.
OriginTrail's team, technology, and partnerships demonstrate its potential to revolutionize the way businesses handle supply chain data, making it an exciting project to watch in the blockchain space.
How Does OriginTrail (TRAC) Make Money?
OriginTrail is a unique cryptocurrency that operates on a slightly different model than most others in the market. Let's explore how this digital asset generates revenue.
Transaction Fees
The primary way OriginTrail makes money is through transaction fees. These fees are charged to users for the services provided by the OriginTrail protocol. Every time a user interacts with the protocol, whether it's to create a new instance of data or to access existing data, they must pay a fee in TRAC tokens. This is a common practice among cryptocurrencies and is a primary source of revenue for OriginTrail.
Data Storage and Retrieval Fees
Another way OriginTrail generates revenue is through fees charged for data storage and retrieval. The OriginTrail protocol allows businesses and individuals to store and share supply chain data on the blockchain. This data can be accessed by any participant in the network, but the data owner can charge a fee for its retrieval. This enables businesses to monetize their data, while also contributing to the revenue of the OriginTrail ecosystem.
Node Operation
OriginTrail also earns money through the operation of nodes on its network. These nodes are responsible for storing and processing the data that is shared on the OriginTrail network. Node operators are rewarded in TRAC tokens for their services, which creates a continuous flow of income for the OriginTrail ecosystem.
How Can I Make Money with OriginTrail?
If you're interested in potentially making money with OriginTrail, there are several ways you can do so. However, it's important to note that investing in cryptocurrency is highly risky and should only be done with money you can afford to lose.
Buying and Holding TRAC tokens
One of the simplest ways to make money with OriginTrail is to buy and hold TRAC tokens. The value of these tokens can increase over time as more people use the OriginTrail network and as the demand for TRAC tokens grows. However, the value of TRAC tokens can also decrease, so it's important to carefully consider the risks before investing.
Running a Node
Another way to earn money with OriginTrail is to become a node operator. As mentioned earlier, node operators are rewarded in TRAC tokens for storing and processing data on the OriginTrail network. This can be a good way to earn a passive income, but it does require a certain level of technical knowledge and a significant investment in hardware.
Offering Data Services
If you're a business owner, you can also make money with OriginTrail by offering data services on the network. By storing your supply chain data on the OriginTrail blockchain, you can charge other participants in the network a fee to access this data. This can be a great way to monetize your data, while also contributing to the overall health of the OriginTrail ecosystem.
In conclusion, OriginTrail offers multiple opportunities for individuals and businesses to make money. However, as with any investment, it's vital to do thorough research and understand the risks involved before diving in.
How Can I Buy OriginTrail (TRAC)?
Trading in cryptocurrencies has seen a surge of interest in recent years, and OriginTrail (TRAC) is one of the tokens that has caught the attention of many investors. Here is a comprehensive guide on how to buy TRAC.
Create an Account on Huobi
The first step involves setting up an account on a cryptocurrency exchange that supports TRAC. One of the most reliable platforms is Huobi, a globally recognized exchange with a wide variety of cryptocurrencies. To create an account, visit their official website, click on the sign-up button, and fill in your details.
Verify Your Account
After creating an account, you need to verify it. Huobi abides by KYC (Know Your Customer) regulations to prevent illegal activities such as money laundering. Therefore, you will be required to provide identification documents such as a passport or driver's license. The verification process may take a couple of hours or even a few days, depending on the number of sign-ups at the time.
Secure Your Account
Security is paramount in cryptocurrency trading. Most exchanges, including Huobi, offer two-factor authentication (2FA), which adds an extra layer of security to your account. It is advisable to activate this feature to protect your account from unauthorized access.
Deposit Fiat Or Cryptocurrency
Once your account is set up and secure, you can deposit funds. Huobi offers multiple deposit options, including bank transfers and credit cards. Alternatively, if you already own cryptocurrencies like Bitcoin or Ethereum, you can deposit them and trade them for TRAC.
Buy OriginTrail (TRAC)
After funding your account, you can proceed to buy TRAC. Navigate to the exchange section of the platform, search for TRAC, and enter the amount you wish to purchase. Ensure you review your order before confirming the transaction.
Store Your TRAC in a Secure Wallet
After purchasing TRAC, it is recommended to transfer your tokens to a secure wallet rather than leaving them on the exchange. This step reduces the risk of loss through hacking. There are numerous digital wallets compatible with TRAC, each offering unique features and security levels.
For a more detailed guide on how to buy TRAC, you can visit this website.
What are the Best Wallets for TRAC?
When it comes to storing your TRAC tokens, not all wallets are created equal. Your choice of wallet can greatly impact the security and accessibility of your funds. Here are some of the best wallets for storing TRAC.
Ledger Nano S
The Ledger Nano S is a hardware wallet, meaning it stores your TRAC offline, away from potential online threats. It is widely recognized for its robust security features and user-friendly interface.
Trust Wallet
For those who prefer a mobile solution, Trust Wallet is an excellent choice. It is a multi-currency wallet that supports TRAC, among other tokens. Trust Wallet is known for its intuitive design and robust security measures.
MyEtherWallet
MyEtherWallet is a popular web-based wallet compatible with TRAC. While not as secure as a hardware wallet, it offers a good balance of accessibility and security for daily users.
Ultimately, the best wallet for you depends on your individual needs and circumstances. Consider factors like security, usability, and compatibility when choosing your wallet. Remember, the security of your TRAC tokens is paramount, and a reliable wallet is a crucial component of that.
How Can I Find More OriginTrail (TRAC) News?
As a fast-evolving sector, cryptocurrency can sometimes be a challenging field to keep up with. To stay updated on the latest developments and news about OriginTrail (TRAC), you may want to follow their official resources.
OriginTrail's official website is a comprehensive resource for all things related to TRAC. You will find a wealth of information, including their mission, updates on their recent projects, and core team profiles. The website also offers a blog section where you can find articles on the latest developments and achievements of the platform.
For those who want to delve deeper into the technical aspects of the OriginTrail, the whitepaper is an essential document. It provides comprehensive details about the technology, goals, and implementation plan of the OriginTrail project. It's an excellent resource for potential investors and interested individuals who want to understand the intricacies of the platform.
Social media is a powerful tool for staying updated on the latest news and announcements from crypto projects. OriginTrail's official Twitter account is a reliable source, providing real-time updates on project developments, partnerships, and community events.
The OriginTrail Reddit community is a vibrant forum where users discuss all things related to TRAC. Here, you can engage with other community members, ask questions, share insights, and stay informed about the latest news and developments from the OriginTrail team.
Coins Similar To OriginTrail (TRAC)
If you're interested in OriginTrail, you might also want to explore other similar crypto projects. Here are a few coins that operate in comparable areas.
Ocean Protocol is a tokenized service layer that provides a framework for data sharing and monetization. It leverages blockchain technology to ensure transparency and security while facilitating the sharing of data. Visit their page to learn more about this innovative project.
inSure DeFi aims to provide insurance services for the DeFi ecosystem. It offers a decentralized insurance platform that covers potential risks and issues in the DeFi space. If you're interested in DeFi and insurance, you should visit inSure DeFi's page for more information.
Fetch.ai is an artificial intelligence (AI) and machine learning (ML) based platform that aims to connect IoT devices and algorithmic agents. It's an exciting project that combines AI, ML, blockchain, and IoT to create a decentralized digital economy. If this intrigues you, head over to Fetch.ai's page to find out more.
Covalent provides a unified API to bring full transparency and visibility to assets across all blockchain networks. Its product, the Covalent API, allows developers to create exciting new products without the need for deep blockchain domain knowledge. If you're a developer or interested in blockchain technology, consider visiting Covalent's page to learn more.