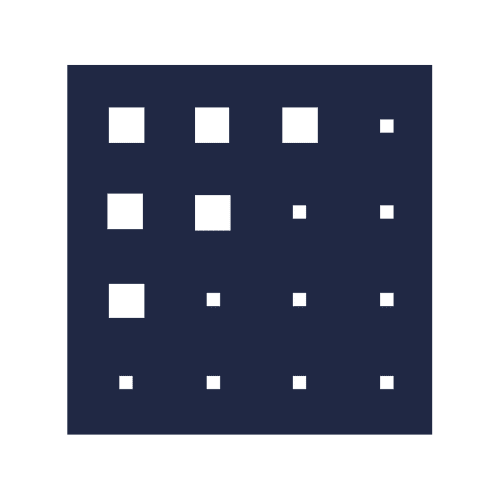 Fetch.AI (FET)
$ 0.2232044
| | | |
| --- | --- | --- |
| | | |
| | | | | | |
| --- | --- | --- | --- | --- | --- |
| | 2019-02-25 | PoS | -1 | 1,034,670,567 | NO |
| blockchain | 0 | 5.9597 | 13,139,797 | 0 | Trade |
Fetch.AI (FET) price today is $0.2232044 USD. Trading volume was 965,199.42 FET in the last 24 hours. Current market cap of Fetch.AI is $251,521,155 USD. Fetch.AI has a circulating supply of 1,034,670,567 FET coins out of a maximum supply of unlimited FET coins.
An In-Depth Look at Fetch.ai (FET)
What is Fetch.ai (FET) and how does it work?
Overview
Fetch.ai (FET) is a blockchain-based platform that combines artificial intelligence (AI) and machine learning to create a decentralized digital world. Launched on March 2, 2019, Fetch.ai provides a framework for creating, managing, and deploying smart contracts that can autonomously trade on behalf of their owners. The goal of Fetch.ai is to automate a range of industries, from supply chains to transport, healthcare, and even energy production.
The FET token, which is the native cryptocurrency of the Fetch.ai network, is used as a medium of exchange within the platform. It is also used as a reward for users who provide services and resources to the network.
Technical Aspects
Fetch.ai operates on a decentralized ledger that?s scalable and capable of conducting millions of transactions per second. This high-speed performance is possible thanks to Fetch.ai?s unique architecture. The platform is built on a high-performance sharded ledger, which is a type of database partitioning that separates very large databases into smaller, faster, and more manageable parts known as data shards.
The Fetch.ai network also makes use of a technology called Synergetic Contracts. These contracts allow for the modeling of complex systems in a decentralized and trustless way, leading to the creation of what Fetch.ai calls a "decentralized digital world."
Moreover, Fetch.ai has its own native intelligent AI agents. These agents work on behalf of individuals, machines, and organizations to autonomously perform tasks such as negotiating deals, completing tasks, or gathering data.
Team
Fetch.ai was co-founded by Humayun Sheikh, Toby Simpson, and Thomas Hain. Sheikh, the CEO, has been involved in the field of AI and blockchain for many years. Prior to Fetch.ai, he was an early investor in DeepMind, a leading AI company that was later acquired by Google. Simpson, the COO, has over 20 years of experience in the tech industry, including a stint at DeepMind as a Project Lead. Hain, the Chief Science Officer, is a professor of Computer Science at the University of Sheffield and has expertise in the field of machine learning and AI.
The team is backed by a diverse group of partners and investors. One of its key partnerships is with Bosch Global, a leading global supplier of technology and services. This collaboration aims to explore the potential of AI and blockchain technology in various sectors, including the automotive industry. The project has also received funding from Binance Labs and Outlier Ventures, among others.
Fetch.ai has succeeded in bringing together a team of experts in AI, machine learning, blockchain, and business development to realize its vision of creating a decentralized digital world powered by AI. The platform continues to evolve and innovate, looking for new ways to automate and improve various industries.
How Does Fetch.ai (FET) make money?
Fetch.ai (FET) is a blockchain-based platform that uses artificial intelligence (AI) and machine learning to automate various processes. It aims to create a decentralized digital economy by allowing different digital entities to conduct transactions independently. But how does Fetch.ai make money? Below we will explore some of the main ways.
Transaction Fees
Just like any other blockchain-based platform, Fetch.ai generates revenue through transaction fees. Users pay these fees when they conduct transactions using the Fetch.ai blockchain. This includes everything from buying and selling Fetch.ai tokens (FET) to executing smart contracts on the platform.
Staking Rewards
Fetch.ai also makes money through staking. Staking is a process where users lock up their FET tokens as a means of supporting the network's operations, such as transaction validation and consensus. In return, these users receive rewards, a portion of which goes to Fetch.ai.
Partnerships and Collaborations
Fetch.ai has formed partnerships with various companies and organizations in the tech industry. These partnerships often involve Fetch.ai providing their partners with AI and machine learning solutions in exchange for payment.
Selling AI and Machine Learning Services
Fetch.ai also offers AI and machine learning services to businesses. These services can help businesses streamline their operations, improve their decision-making processes, and more. Fetch.ai charges these businesses for using their services, generating yet another stream of income.
How Can I make Money with Fetch.ai?
Investing in cryptocurrencies can be a lucrative venture if done correctly. Fetch.ai (FET) is one such opportunity. Here are some ways you can make money with Fetch.ai.
Investing in FET Tokens
The most straightforward way to make money with Fetch.ai is by investing in FET tokens. As with any investment, the idea is to buy low and sell high. If the value of FET tokens increases over time, you can sell them for a profit. However, investing in cryptocurrencies is highly volatile and should be done with caution.
Staking FET Tokens
As mentioned earlier, Fetch.ai offers staking rewards to its users. By staking your FET tokens, you can earn passive income in the form of additional FET tokens. However, staking involves locking up your tokens for a certain period, during which you can't sell them.
Participating in Fetch.ai's Network Activities
Fetch.ai regularly conducts various network activities, such as testnets, bug bounties, and development programs. Participating in these activities can earn you rewards in the form of FET tokens.
Providing AI and Machine Learning Services
If you have a background in AI and machine learning, you can also make money by offering your services to Fetch.ai. This could involve developing new features for the platform, improving existing ones, or providing technical support to other users.
In conclusion, both Fetch.ai and its users have multiple avenues to generate profits. However, like all investments, it's important to do your research and understand the risks involved before diving in. With careful planning and due diligence, Fetch.ai could potentially be a profitable venture.
How Can I Buy Fetch.ai (FET)?
Buying Fetch.ai (FET) can seem complex if you're new to cryptocurrency, but it's actually a straightforward process. This guide will walk you through the process step by step.
Create an Account on Binance
First, you need to create an account on Binance. Binance is a popular exchange where you can trade a wide variety of cryptocurrencies, including Fetch.ai. To create an account, you'll need to provide your email address and create a password.
Verify Your Account
After creating your account, Binance will ask you to verify your identity. This is an essential step to ensure the security of your account and transactions. You will need to provide some personal information and submit a copy of your ID.
Secure Your Account
Next, secure your account by setting up two-factor authentication. This requires you to provide a second piece of information, such as a code sent to your phone, each time you log in. This will help to prevent unauthorized access to your account.
Deposit Fiat or Cryptocurrency
Once your account is secure, you can deposit fiat or cryptocurrency to begin trading. If you are using fiat, you can usually transfer funds directly from your bank account. If you're using cryptocurrency, you'll need to transfer it from your wallet to your Binance account.
Buy Fetch.ai (FET)
Now, you're ready to buy Fetch.ai. Navigate to the exchange page and search for FET. You can then place a buy order. You can choose to buy at the current market price or set your own price.
Store Your FET in a Secure Wallet
After purchasing, it's important to transfer your FET to a secure wallet. Leaving your cryptocurrency on an exchange can put it at risk of theft. There are a variety of wallets available that support FET, and we'll discuss some of the best ones in the next section.
For a more detailed guide on how to buy FET, you can visit this comprehensive guide.
What are the Best Wallets for FET?
Storing your Fetch.ai (FET) in a secure wallet is crucial to prevent theft and loss. Here are some of the best wallets for FET:
Trust Wallet: This is a mobile wallet that supports a wide range of cryptocurrencies, including FET. It's user-friendly and has robust security features.

Ledger Nano X: This is a hardware wallet, which means it stores your FET offline, providing the highest level of security. It supports over 1,000 cryptocurrencies.

Trezor: This is another hardware wallet that offers top-notch security. Its touchscreen makes it easy to use, and it supports hundreds of cryptocurrencies.

MyEtherWallet: This is a web-based wallet that supports FET, among other Ethereum-based tokens. It's a good option if you prefer a web interface, but it's not as secure as a hardware wallet.
Remember, the safety of your cryptocurrency is largely in your hands. Make sure to choose a wallet that fits your needs and always exercise caution when handling your digital assets.
How Can I Find More Fetch.ai (FET) News?
Staying updated with the latest news and developments is essential for any investor. To help you keep up with Fetch.ai (FET), we recommend using these resources.
Fetch.ai Website
The official Fetch.ai website is the first place to check for the most accurate and up-to-date information. It provides a comprehensive overview of the project, including its vision, technology, and team. The website also features a blog that regularly publishes the latest news and updates.
Fetch.ai Whitepaper
The Fetch.ai whitepaper is a must-read for anyone interested in the technical details of the project. The whitepaper explains the technology behind Fetch.ai and outlines its future plans.
Fetch.ai Twitter
Social media is an excellent tool for staying updated on Fetch.ai. Follow Fetch.ai on Twitter to get the latest news and updates directly from the team. They regularly tweet about important updates, partnerships, and events.
Fetch.ai Reddit
The Fetch.ai Reddit community is a great place to engage with other investors and enthusiasts. It's an active community where you can discuss the latest news, share your thoughts, and ask questions about Fetch.ai.
Coins Similar to Fetch.ai (FET)
If you're interested in Fetch.ai, you might also want to check out these similar cryptocurrencies.
Ocean Protocol
Ocean Protocol is a decentralized data exchange protocol that unlocks data for AI. It allows data providers and consumers to share data and services, ensuring traceability, transparency, and trust. Visit the link to learn more about this project.
OriginTrail
OriginTrail is a blockchain platform that allows businesses to speak the same language with integrity. It provides a way for data producers and consumers to interact in a decentralized, peer-to-peer network. Learn more about OriginTrail by visiting the link provided.
The Graph
The Graph is an indexing protocol for querying data for networks like Ethereum and IPFS, powering many applications in both DeFi and the broader Web3 ecosystem. Visit the link to find out more about The Graph.
inSure DeFi
inSure DeFi provides Decentralized Insurance for your crypto portfolio by creating a Decentralized Autonomous Organization (DAO) that will store the pooled funds and pay out claims. Learn more about how inSure DeFi aims to protect cryptocurrency portfolios from scam coins by visiting the link.