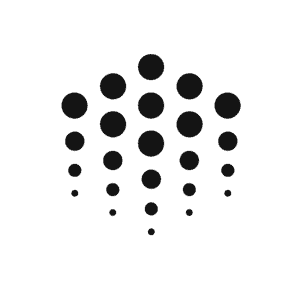 Ocean Protocol (OCEAN)
$ 0.3254000
| | | |
| --- | --- | --- |
| | | |
| | | | | | |
| --- | --- | --- | --- | --- | --- |
| ETH | 2019-04-23 | N/A | -1 | 0 | NO |
| token | 0 | 0 | 0 | 0 | Trade |
Ocean Protocol (OCEAN) price today is $0.3254000 USD. Trading volume was 4,258,004.45 OCEAN in the last 24 hours. Current market cap of Ocean Protocol is $458,814,000 USD. Ocean Protocol has a circulating supply of 0 OCEAN coins out of a maximum supply of unlimited OCEAN coins.
An In-Depth Look at Ocean Protocol (OCEAN)
What is Ocean Protocol (OCEAN) and how does it work?
Overview
Ocean Protocol is a decentralized data exchange protocol built on the Ethereum blockchain. It allows for the safe and secure sharing of data, while ensuring data privacy and traceability. The protocol uses a tokenized service layer that exposes data, computation, storage, and algorithms for consumption. This tokenized service layer is powered by the OCEAN token, which is used for governance and staking within the Ocean Protocol ecosystem.
The primary aim of Ocean Protocol is to unlock data, particularly for AI. It is designed to help individuals and organizations publish, monetize, and consume data in a secure, controlled, and auditable manner. The protocol offers a substrate for building data marketplaces and other data-centric applications.
Technical Aspects
Ocean Protocol operates using a series of smart contracts on the Ethereum blockchain. These contracts allow data providers to list their data and for consumers to purchase and use the data. Ocean Protocol employs a staking-based model where data providers can stake OCEAN tokens on their data to signal quality, and data consumers can stake OCEAN tokens to access the data.
The protocol also includes a Compute-to-Data feature, which allows algorithms to run directly on the data where it resides. This feature ensures data privacy and control, as data does not need to be moved or exposed to use it.
Team
Ocean Protocol was launched on May 6, 2019, by Ocean Protocol Foundation, a non-profit organization based in Singapore. The protocol was developed by a diverse and experienced team with backgrounds in AI, big data, blockchain, research, and business.
The co-founders of Ocean Protocol are Bruce Pon and Trent McConaghy. Bruce Pon has vast experience in project management, IT systems, and blockchain. He is also the founder of BigchainDB, a blockchain database. Trent McConaghy, on the other hand, has a long history with AI and is also a co-founder of BigchainDB.
The Ocean Protocol team is backed by a number of significant investors, including Outlier Ventures, Animoca Brands, IDG Capital, and DHVC. Moreover, the project has established partnerships with enterprises such as Roche, Unilever, and Johnson & Johnson, which are exploring the use of the protocol to manage and control their data.
In conclusion, Ocean Protocol is a pioneering project that seeks to revolutionize the way data is shared, consumed, and monetized. Its unique approach combining blockchain and AI could potentially bring about a new era of data management, offering more control, security, and opportunities for data providers and consumers alike.
How Does Ocean Protocol (OCEAN) Make Money?
Ocean Protocol (OCEAN) is a blockchain-based ecosystem that facilitates the discovery, sharing, and monetization of data and related services. This innovative platform aims to democratize the data economy and ensure that individuals and organizations can control and profit from their data. But how does the Ocean Protocol itself generate revenue? Let's delve into the details.
Transaction Fees
The primary revenue source for Ocean Protocol is transaction fees. Every time data is bought or sold on the platform, a small portion of the transaction is taken as a fee. This fee is used to maintain and develop the Ocean Protocol platform, ensuring its sustainability and growth.
Staking Rewards
OCEAN tokens are the native currency of the Ocean Protocol platform. Token holders can choose to 'stake' their tokens in the network, a process which involves locking up their tokens for a certain period in return for rewards. These rewards are generated from the transaction fees mentioned above. While this isn't direct revenue for the Ocean Protocol, it aids in creating a sustainable economic model and incentivizes user participation.
Data Tokenization
Ocean Protocol's unique approach to data tokenization also plays a crucial role in its revenue model. When data is tokenized on the platform, it can be bought and sold using OCEAN tokens. This data tokenization process creates demand for OCEAN tokens, boosting their value and indirectly generating revenue for the protocol.
How Can I Make Money with Ocean Protocol?
Making money with Ocean Protocol (OCEAN) isn't about quick returns. It requires a strategic approach, a good understanding of the crypto market, and most importantly, patience. Here are a few ways you could potentially profit from this innovative data economy.
Buying and Holding OCEAN Tokens
As with any cryptocurrency, one of the most straightforward ways to make money with Ocean Protocol is to buy OCEAN tokens at a low price and sell them when their value increases. This strategy, known as 'HODLing', is simple in theory, but requires a deep understanding of the crypto market and careful timing.
Staking OCEAN Tokens
As mentioned before, OCEAN token holders can stake their tokens on the Ocean Protocol platform. Staking involves locking up your tokens for a certain period of time, and in return, you earn rewards. These rewards come in the form of additional OCEAN tokens, so the more you stake, the more you can potentially earn.
Providing Data Services
If you're a data provider, Ocean Protocol offers a unique opportunity to monetize your data. By tokenizing your data on the Ocean Protocol platform, you can sell it to buyers around the world. The platform provides a secure, transparent, and efficient marketplace for data, making it a potentially profitable venture for data providers.
Developing Applications
For developers, Ocean Protocol provides a wealth of opportunities. The platform's open-source nature allows developers to build applications on top of it. These applications can range from data marketplaces to AI model training services. Developers can charge fees for their services, creating another potential income stream.
In conclusion, Ocean Protocol not only represents a new frontier in data sharing and monetization, but also offers various avenues for individuals and organizations to generate revenue. Whether you're a casual investor, a data provider, or a developer, the possibilities are as vast as the ocean itself.
How Can I Buy Ocean Protocol (OCEAN)?
Create an Account on Binance
To begin the process of purchasing Ocean Protocol (OCEAN), you'll first need to create an account on a cryptocurrency exchange that supports OCEAN. One such exchange is Binance. You can register on Binance by providing your email address and setting a password.
Verify Your Account
Once your account is created, you'll need to verify your identity to ensure security. This process typically includes providing a form of identification, such as a driver's license or passport. Binance uses this information to verify your identity and protect against fraudulent activity.
Secure Your Account
Security is paramount when dealing with digital currency. To secure your account, set up two-factor authentication (2FA). This adds an extra layer of security to your account by requiring you to provide two forms of verification when logging in.
Deposit Fiat Or Cryptocurrency
After your account is secure, you can deposit funds. Binance allows for deposits in both fiat currency and cryptocurrency. If you are new to the world of cryptocurrency, it may be easier to deposit fiat. However, if you already have some cryptocurrency, you can deposit that instead.
Buy Ocean Protocol (OCEAN)
Once the funds are in your account, you're ready to purchase Ocean Protocol (OCEAN). Navigate to the markets section on Binance, search for OCEAN, and place a buy order. You can specify the amount of OCEAN you want to buy and the price you're willing to pay per coin.
Store Your OCEAN in a Secure Wallet
After purchasing OCEAN, you should move your coins from the exchange to a secure wallet. Keeping your coins on an exchange exposes you to the risk of hacking. With a secure wallet, you control your private keys and, therefore, your funds.
For a more detailed guide on how to buy OCEAN, visit this comprehensive guide.
What are the Best Wallets for OCEAN?
Choosing the right wallet for your OCEAN tokens is crucial for maintaining security and ease of access. Here are a few of the best wallets for storing Ocean Protocol (OCEAN):
Ledger Nano S
The Ledger Nano S is a hardware wallet that allows you to securely store your OCEAN tokens offline. This wallet provides a high level of security and supports a wide range of cryptocurrencies.
Trust Wallet
Trust Wallet is a mobile wallet that offers a simple and secure way to store your OCEAN tokens. It also includes a built-in Web3 browser that allows you to interact with decentralized applications (dApps) directly from the app.
MetaMask
MetaMask is a browser extension wallet for Chrome, Firefox, and Brave browsers. It allows you to interact with dApps and manage your digital assets directly from your browser.
Remember, the security of your funds depends on how well you protect your wallet and private keys. Always use trusted wallets, keep your private keys private, and enable all available security features.
How Can I Find More Ocean Protocol (OCEAN) News
Ocean Protocol is a decentralized data exchange protocol that aims to unlock data for AI. It is designed to share and monetize data in a safe, secure, and transparent manner. If you are interested in keeping up-to-date with the latest news, developments, and updates about Ocean Protocol (OCEAN), there are several resources you can leverage.
The official Ocean Protocol website is the primary source of information about the project. It offers comprehensive details about the team behind Ocean, its mission, technology, and more. The website also features a blog where you can find the latest news, updates, and articles about the project.
For a deeper understanding of the technical aspects and the future roadmap of Ocean Protocol, the project's whitepaper is a must-read. It provides detailed insights into the protocol's design, implementation, and potential use-cases.
The official Ocean Protocol Twitter account is another great resource for the latest news and updates. It is frequently updated with information about new partnerships, developments, and community events.
The Ocean Protocol subreddit is a bustling community of enthusiasts, developers, and investors. It is a great platform to engage in discussions, ask questions, and share insights about Ocean Protocol.
Coins Similar To Ocean Protocol (OCEAN)
If you're interested in the Ocean Protocol, you might also want to explore other similar projects in the cryptocurrency space. Below are a few coins that share similar objectives and technologies:
Fetch.ai is a decentralized digital world where economic activity takes place. This activity is performed by Autonomous Economic Agents. These are digital entities that can transact independently of human intervention and can represent themselves, devices, services or individuals. Visit the link to learn more about them.
OriginTrail is the world's first Decentralized Knowledge Graph, organizing humanity's most important assets, and making them discoverable, and verifiable through blockchain. The OriginTrail Decentralized Network (ODN) is built for data integrity and validation in inter-organizational environments, based on globally recognized standards and powerful graph data structures. Find more about them on their page.
inSure DeFi aims to provide stability to the crypto world and protect investors from their major losses on the crypto exchanges. They plan to become the first insurance company that will insure you if your exchange happens to be hacked or exit scammed. Visit the link to learn more about this project.
The Graph is an indexing protocol for querying data for networks like Ethereum and IPFS, powering many applications in both DeFi and the broader Web3 ecosystem. Anyone can build and publish open APIs, called subgraphs, that applications can query using GraphQL to retrieve blockchain data. Learn more about The Graph by visiting the provided link.
Rank
Exchange
Country
Coin Types
Fees
Trade
1

Binance

Cayman Islands

378

Currencies including OCEAN

0,10%

More infos
2

Etoro

Cyprus

34

Currencies including OCEAN

0,10% > 1%

More infos
3

Coinbase

US

107

Currencies including OCEAN

1,49% > 3,99%

More infos
4

Bitfinex

British Virgin Islands

150

Currencies including OCEAN

0,10% > 0,20%

More infos