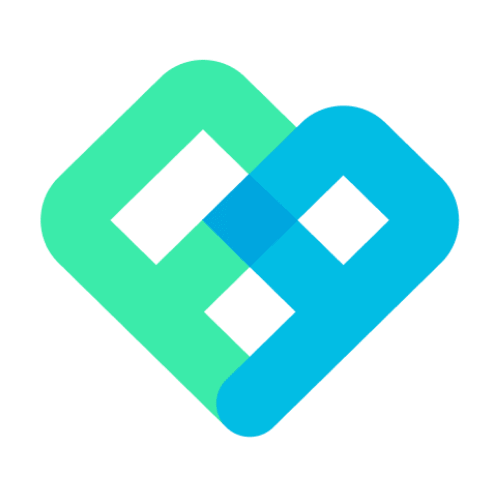 Perpetual Protocol (PERP)
$ 0.5939000
| | | |
| --- | --- | --- |
| | | |
Perpetual Protocol Details
| | | | | | |
| --- | --- | --- | --- | --- | --- |
| ETH | 2020-09-05 | N/A | -1 | 112,271,447 | NO |
| token | 0 | 0 | 0 | 0 | Trade |
Perpetual Protocol (PERP) price today is $0.5939000 USD. Trading volume was 5,484,159.85 PERP in the last 24 hours. Current market cap of Perpetual Protocol is $89,085,000 USD. Perpetual Protocol has a circulating supply of 112,271,447 PERP coins out of a maximum supply of unlimited PERP coins.
Perpetual Protocol (PERP) Project Review
What is Perpetual Protocol (PERP)?
Perpetual Protocol is a decentralized finance (DeFi) project that revolves around the creation of perpetual contracts for any asset. These perpetual contracts are agreements between buyers and sellers that have no expiry date, unlike traditional futures contracts. The project is built on the xDai Chain, an Ethereum sidechain, and uses an automated market maker (AMM) model with a virtual automated market maker (vAMM) to provide on-chain liquidity.
Perpetual Protocol was launched on September 8, 2020, by a proficient team of blockchain developers and finance experts. The team behind Perpetual Protocol consists of Yanwen Liu, the founder, and CEO, Shao-Kang "Shawn" Lee, the CTO, and Wejrad Laddawan Laddawan, the COO. All of them have a strong background in software development and have been involved in the blockchain industry for several years.
Yanwen Liu, who is a former Google software engineer, has previously founded several successful tech startups. Shao-Kang "Shawn" Lee, a former senior software engineer at Yahoo, has extensive experience in developing blockchain solutions. Wejrad Laddawan Laddawan, has a background in investment banking and blockchain consulting.
The goal of this project is to provide a decentralized platform for traders to engage in perpetual contracts, which are popular in the traditional finance world but lack a significant presence in the DeFi space.
Perpetual Protocol (PERP) Use Cases
Perpetual Protocol enables several unique use cases thanks to its innovative approach to perpetual contracts.
Trading without an Expiry Date
One of the main use cases of Perpetual Protocol is the ability to trade without an expiry date. Unlike traditional futures contracts, which have a set expiry date, perpetual contracts have no expiry date. This allows traders to maintain a position for as long as they want without worrying about the contract expiring.
High Leverage Trading
Another significant use case of Perpetual Protocol is the provision of high leverage trading. The platform allows traders to leverage up to 20x, a feature that is rarely found in the DeFi space. This high leverage trading can potentially lead to significant profits, although it also carries a high risk.
On-Chain Liquidity
Perpetual Protocol provides on-chain liquidity through its automated market maker (AMM) model. This means that traders can always find liquidity on the platform, regardless of the trading volume. This is a significant advantage over traditional trading platforms, which often suffer from low liquidity.
Decentralized Trading
Perpetual Protocol is a fully decentralized platform. This means that it does not rely on any central authority to manage and operate the platform. Instead, it uses smart contracts on the xDai Chain to automate the trading process. This ensures a high level of security and transparency, as all transactions are publicly verifiable on the blockchain.
Governance
The PERP token, the native token of Perpetual Protocol, has governance functions. This means that token holders can vote on critical decisions about the platform, such as changes to the protocol and the allocation of community treasury funds. This ensures that the platform is managed and operated in a way that benefits its users.
In conclusion, Perpetual Protocol is a promising DeFi project that brings the concept of perpetual contracts to the blockchain. Its unique features, such as high leverage trading and on-chain liquidity, make it a compelling choice for traders looking for innovative trading opportunities in the DeFi space.
How to Buy Perpetual Protocol (PERP)?
The process of purchasing Perpetual Protocol (PERP) involves several steps that ensure the security and traceability of the transaction. Here is a step-by-step guide to help you navigate through the process.
Create an Account on Binance
To buy PERP, first, you need to create an account on a cryptocurrency exchange. Binance is one of the most reputable exchanges where you can buy PERP. Visit Binance and click on the "Register" button to create an account. Fill in the required information and follow the prompts to complete the registration process.
Verify Your Account
After creating your account, you will need to verify it. Verification is an essential step to ensure the security of your transactions. On Binance, this process might include confirming your email address and submitting identification documents. Follow the instructions provided by Binance for account verification.
Secure Your Account
Once verified, you need to secure your account. This involves setting up two-factor authentication (2FA). 2FA adds an extra layer of security to your account by requiring you to provide an additional piece of information before you can access your account. This could be a code sent to your mobile device or a fingerprint scan.
Deposit Fiat or Cryptocurrency
Next, deposit either fiat currency or a different cryptocurrency into your Binance account. To do this, go to the "Funds" section and choose the "Deposits" option. Select the type of currency you want to deposit, enter the amount, and follow the instructions to transfer funds into your Binance account.
Buy Perpetual Protocol (PERP)
Now you are ready to purchase PERP. Go to the "Markets" section and search for PERP. Select the pair you want to trade (for example, PERP/USDT if you are using Tether as your base currency). Enter the amount of PERP you want to buy and then click on the "Buy PERP" button.
Store Your PERP in a Secure Wallet
After purchasing PERP, transfer it to a secure wallet for safekeeping. Directly storing your cryptocurrency on an exchange can expose you to risks such as hacking. Several reliable wallets support PERP, and we will discuss some of them in the next section.
Best Wallets for PERP
Selecting a wallet for storing your PERP is crucial for the safety of your investment. Here are some of the best wallets for storing PERP:
Metamask: Metamask is a browser extension wallet that supports Ethereum based tokens like PERP. It's easy to use and has integrated security features. (Metamask)

Trust Wallet: Trust Wallet is a mobile wallet that supports multiple cryptocurrencies including PERP. It provides you with full control over your private keys. (Trust Wallet)

Ledger Nano S: Ledger Nano S is a hardware wallet that supports multiple cryptocurrencies including PERP. It is considered one of the safest ways to store cryptocurrencies. (Ledger Nano S)
Remember, the safety of your investment is as important as the investment itself. Always use a reliable wallet and protect your private keys.
For a more detailed guide on how to buy PERP, you can visit here.
Perpetual Protocol (PERP) Tokenomics
Perpetual Protocol (PERP) is a decentralized finance (DeFi) project that aims to revolutionize the world of financial derivatives by providing users with a platform to trade perpetual contracts on any asset. One of the key elements to understand about this cryptocurrency project is its tokenomics or the economic structure that underlies its native PERP token.
Circulating Supply
As of the time of writing, the circulating supply of PERP tokens is 66,002,157 PERP. The circulating supply of a cryptocurrency refers to the number of tokens or coins that are publicly available and circulating in the market. This figure is crucial for potential investors as it indicates the liquidity of a cryptocurrency – the higher the circulating supply, the easier it should be to buy or sell the tokens in the market.
Max Supply
In contrast to many other cryptocurrencies, the max supply of PERP tokens is 0. This means that there is no upper limit to the number of PERP tokens that can be created. This unlimited supply is an important characteristic of PERP's tokenomics as it allows the Perpetual Protocol platform to adjust the supply of tokens based on the demand from users.
Total Supply
The total supply of PERP tokens, which includes both the circulating supply and any tokens held by the project itself, is 150,000,000 PERP. This figure is important as it represents the total amount of PERP that has been created to date.
Outstanding Supply
The outstanding supply of PERP tokens, which refers to the supply of tokens that has not yet been issued, is not available (N/A). This may be due to the fact that, as mentioned earlier, there is no max supply limit for PERP tokens. This could potentially mean that the number of outstanding PERP tokens could change in the future based on the demand for the token.
How to Find More Perpetual Protocol (PERP) News
For those interested in staying up-to-date with the latest news about Perpetual Protocol and its PERP token, there are several resources available.
Perpetual Protocol Website
The Perpetual Protocol website, https://perp.com/, is the first place to go for the most official and up-to-date information about the project. The website features an overview of the project, detailed explanations of how the platform works, and a regularly updated blog that covers the latest news and developments.
Perpetual Protocol Twitter
Perpetual Protocol also maintains an active presence on Twitter, where they share updates, news, and engage with their community. You can follow them at https://twitter.com/perpprotocol for the latest tweets and updates.
In conclusion, Perpetual Protocol, with its innovative approach to financial derivatives, presents a new frontier in the world of decentralized finance. Its unique tokenomics structure, with an unlimited max supply and a substantial total supply, is designed to meet the demands of its users. Interested parties should definitely keep an eye on this project by visiting their website and following them on Twitter.