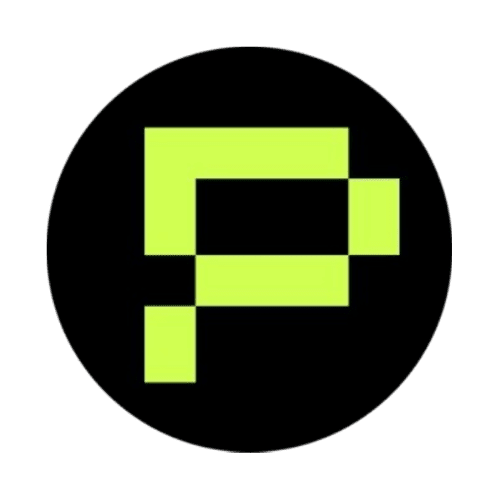 Phala Network (PHA)
$ 0.0000000
| | | |
| --- | --- | --- |
| | | |
| | | | | | |
| --- | --- | --- | --- | --- | --- |
| | | | 0 | 0 | NO |
| | | | 0 | 0 | Trade |
Phala Network (PHA) price today is $0.0000000 USD. Trading volume was 0.00 PHA in the last 24 hours. Current market cap of Phala Network is $0 USD. Phala Network has a circulating supply of 0 PHA coins out of a maximum supply of 0 PHA coins.
An In-Depth Look at Phala Network (PHA)
What is Phala Network (PHA)?
Phala Network (PHA) is a privacy-preserving, data-protective blockchain protocol that aims to provide confidential computation and data protection services for decentralized applications (DApps). PHA is the native utility token that operates within the Phala Network ecosystem and it is used for governance, staking, and other functions within the platform.
Phala Network was launched on September 13, 2020. The project was developed by a team of experienced professionals who come from various backgrounds, including blockchain, software development, and data security. The team's goal was to build a platform that could tackle the privacy challenges faced by blockchain networks and the decentralized world.
The Team Behind Phala Network (PHA)
The Phala Network team is composed of various individuals with a strong background in blockchain and software development. The team is led by Marvin Tong, a former Tech Lead at Tencent and the Co-Founder of Privacy Computing WG of the China Academy of Information and Communications Technology. The team also comprises of various other experienced individuals from different backgrounds who have come together to work towards the mission of the project.
Phala Network (PHA) Use Cases
Phala Network has a wide range of use cases, particularly in the realm of data privacy and security. By providing a platform where data can be processed in an isolated environment, Phala Network ensures that the data remains confidential and is not susceptible to external threats.
Data Privacy
One of the main use cases of Phala Network is the provision of data privacy. In an era where data breaches are common, Phala Network offers a solution by ensuring that data is processed in a confidential environment. This means that the data cannot be accessed by external parties, thereby maintaining the privacy of the data.
Confidential Computation
Phala Network also provides a platform for confidential computation. This is achieved through the use of Trusted Execution Environments (TEEs), which are isolated areas in a main processor. TEEs ensure that the data being processed is protected from external threats, thereby maintaining the confidentiality of the data.
Decentralized Applications (DApps)
Phala Network provides a platform for building DApps with strong privacy protection features. DApp developers can leverage the network's features to create applications that require privacy protection.
In conclusion, Phala Network (PHA) is a cutting-edge blockchain protocol that provides a solution to the privacy challenges faced in the blockchain and decentralized world. Through its various use cases, including data privacy, confidential computation, and building DApps, Phala Network aims to make a significant contribution to the blockchain industry.
How Can I Buy Phala Network (PHA)?
Purchasing Phala Network (PHA) is a process that involves several steps. Follow this guide to understand how to buy PHA and take part in the groundbreaking world of blockchain technology.
Create an Account on Binance
To begin with, you need to create an account on a cryptocurrency exchange that supports PHA. Binance is a popular choice due to its wide range of supported cryptocurrencies and user-friendly interface. To create an account, navigate to the Binance website and click on "Register". You will need to provide your email address and create a strong password.
Verify Your Account
The next step after registration is to verify your account. This process is crucial for ensuring the security of your funds and compliance with regulatory standards. Verification usually involves submitting proof of identity and proof of address. Binance will guide you through this process.
Secure Your Account
Once your account is verified, take steps to secure it. Enable two-factor authentication (2FA) to add an extra layer of security. This will require you to confirm your identity with two separate pieces of evidence (like a password and a mobile confirmation code) whenever you want to access your account or make significant transactions.
Deposit Fiat Or Cryptocurrency
Now that your account is set up and secure, you can deposit funds. On Binance, you have the option to deposit either fiat currency (like USD or EUR) or another cryptocurrency (like Bitcoin or Ethereum). Choose the "Deposit" option, select your preferred currency or cryptocurrency, and follow the instructions to complete your deposit.
Buy Phala Network (PHA)
With funds in your account, you can now buy PHA. Navigate to the Binance trading platform and select PHA from the list of available cryptocurrencies. Specify the amount you want to buy and confirm the transaction. Remember to review all details carefully before finalizing the purchase.
Store Your PHA in a Secure Wallet
After purchasing PHA, it's crucial to store it securely. While you can keep your PHA on Binance, it's safer to move it to a secure wallet, especially if you plan on holding it for a long time. This will help protect your investment from potential security breaches on the exchange.
What are the Best Wallets for PHA?
The right wallet for your PHA will depend on your needs and preferences. Here are a couple of top-rated wallets that support PHA:
Metamask: This is a popular Ethereum-based wallet that supports a wide range of ERC20 tokens, including PHA. It's a browser extension, making it easy to interact with decentralized applications.

Trust Wallet: This is a mobile wallet that supports multiple blockchains, including Ethereum and Binance Smart Chain. It's known for its user-friendly interface and security features.
Remember, the security of your wallet is paramount. Make sure to keep your private keys private and consider using hardware wallets for large amounts of PHA as they provide the highest level of security.
Before you start your PHA buying journey, make sure to do your own research and understand the benefits and risks involved. Cryptocurrency investments can be highly rewarding, but they also present risks, so it's essential to be informed.
For a more detailed guide on how to buy PHA, visit this link.
Phala Network (PHA) Tokenomics
The Phala Network (PHA) tokenomics comprises four main aspects which include the Circulating Supply, Max Supply, Total Supply, and Outstanding Supply.
Circulating Supply
The circulating supply of PHA tokens currently stands at 594,627,069. This figure represents the number of tokens that are currently in circulation and available for buying, selling, and trading in the market. The circulating supply is a vital aspect of tokenomics as it helps provide a clear picture of the currency's market liquidity and relative scarcity.
Max Supply
The maximum supply of the PHA token is 1,000,000,000. This figure is the total number of tokens that can ever exist for the Phala Network. The Max Supply is an important factor to consider as it helps investors understand the potential inflation or deflation of the token's value.
Total Supply
Just like the Max Supply, the total supply of the PHA tokens is also set at 1,000,000,000. This figure includes all tokens currently in circulation, those held by the Phala Network team, and those reserved for future incentives or rewards.
Outstanding Supply
The outstanding supply represents the proportion of tokens that have not yet been issued. The PHA's outstanding supply currently stands at 41%. This signifies that 41% of the Max Supply tokens have not yet been brought into circulation. The outstanding supply provides insight into the potential future liquidity of the token and how much supply is left to be issued.
How Can I Find More Phala Network (PHA) News
Staying up-to-date with the latest news and updates from the Phala Network (PHA) can be achieved through various platforms and resources. These include the Phala Network's official website, whitepaper, Twitter account, and Reddit community.
Phala Network Website
The official Phala Network Website is the primary source of information for all things related to the Phala Network. Here, you can find detailed information about the project, its tokenomics, team, partners, roadmap, and more.
Phala Network Whitepaper
The Phala Network Whitepaper is a comprehensive document that provides an in-depth understanding of the Phala Network's technology, architecture, use cases, and tokenomics. Reading the whitepaper is highly recommended for anyone who wants to understand the project's fundamentals and long-term vision.
Phala Network Twitter
The Phala Network Twitter account is the go-to place for the latest news, updates, and announcements from the Phala Network team. Following their Twitter account will help you stay informed about new partnerships, product updates, and community events.
Unfortunately, a link to the Phala Network Reddit community is not provided. However, it is advisable to search for and join relevant Reddit communities as they often serve as a platform for detailed discussions, user experiences, and in-depth analysis of the project.
Phala Network Markets
Rank
Exchange
Country
Coin Types
Fees
Trade
1

Binance

Cayman Islands

366

Currencies including PHA

0,10%

More info
2

SuperEx

Unknown

370

Currencies including PHA

Varies

More info
3

BingX

Singapore

531

Currencies including PHA

Varies

More info
4

CoinW

China

401

Currencies including PHA

2.86% - 3.90%

More info
Phala Network Price Chart
Coins Similar To Phala Network