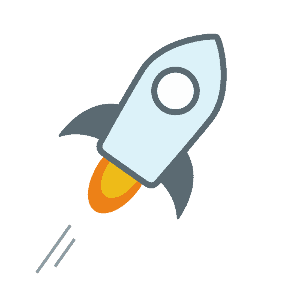 Stellar (XLM)
$ 0.0000000
| | | |
| --- | --- | --- |
| | | |
| | | | | | |
| --- | --- | --- | --- | --- | --- |
| | | | 0 | 0 | NO |
| | | | 0 | 0 | Trade |
Stellar (XLM) price today is $0.0000000 USD. Trading volume was 0.00 XLM in the last 24 hours. Current market cap of Stellar is $0 USD. Stellar has a circulating supply of 0 XLM coins out of a maximum supply of 0 XLM coins.
An In-Depth Look at Stellar (XLM)
What is Stellar (XLM) and how does it work?
Overview
Stellar, also known by its token name XLM, is an open-source, decentralized protocol for digital currency to fiat currency transfers which allows cross-border transactions between any pair of currencies. It was launched on August 5, 2014, by Jed McCaleb, a co-founder of Ripple and founder of Mt. Gox, and Joyce Kim, a former lawyer. The Stellar Development Foundation (SDF), a non-profit organization, supports the maintenance and development of the Stellar network.
Technical Aspects
Stellar operates on a blockchain that uses a consensus protocol known as the Stellar Consensus Protocol (SCP). This protocol relies on a network of decentralized servers to confirm transactions. Stellar's native cryptocurrency, Lumens (XLM), serves as a bridge that makes it less expensive to trade assets across borders. This functionality is particularly beneficial for developing economies where banking, loans, and low-cost transactions are often not available.
One unique characteristic of the Stellar network is that it requires users to hold a small amount of Lumens for each type of asset in their account. This requirement is intended to deter users from creating excessive amounts of assets, thereby maintaining the efficiency of the network.
Stellar also uses smart contracts, which are self-executing contracts with the terms of the agreement being directly written into code. Smart contracts on Stellar are expressed as compositions of transactions that are submitted to the network whenever the parties involved agree to the contract.
Team
Stellar was founded by Jed McCaleb and Joyce Kim. McCaleb is known for creating the infamous Mt. Gox Bitcoin exchange and co-founding Ripple. His experience and influence in the crypto space have been instrumental in Stellar's development and success. Kim, a former lawyer and VC, had a significant influence on Stellar's early development before leaving her active role in 2016.
The Stellar Development Foundation (SDF), which oversees the ongoing development and support of Stellar, is led by CEO and Executive Director Denelle Dixon, who took over from McCaleb in 2019. Prior to joining SDF, Dixon had a long career in the tech industry, including serving as COO of Mozilla.
Stellar's list of partners and backers is impressive and includes tech giant IBM and popular online payments system Stripe. IBM has partnered with Stellar to launch World Wire, a project that uses Stellar's network to improve international transactions. Stripe provided $3 million in seed funding to the Stellar project during its early stages.
In conclusion, Stellar (XLM) is a unique cryptocurrency project that focuses on remittances and cross-border payments. It is backed by a strong team and has an impressive list of partners and investors. With its unique technical aspects and potential use cases, Stellar is definitely worth watching in the crypto space.
How Does Stellar (XLM) Make Money?
Stellar is a decentralized, open-source blockchain protocol that facilitates quick, low-cost international currency transactions. It operates using its native digital currency, Stellar Lumens (XLM). Understanding how Stellar makes money involves a deep dive into its operational model and the functionalities of its native token.
Transaction Fees
Stellar charges minimal fees for transactions on its network. The motive behind these charges is not profit, but rather to deter malicious usage of the network. Stellar's transaction fee is currently set at 0.00001 XLM, an extremely low rate compared to other cryptocurrencies. The accumulated fees are subsequently added to an inflation pool, which is then distributed to account holders.
Inflation Mechanism
Stellar used to have an inflationary model where it added 1% more Lumens to the network annually. This mechanism was designed to ensure liquidity and to encourage spending rather than hoarding. The generated Lumens were distributed to account holders who received over 0.05% of the "votes" from other account holders. However, this inflation mechanism was discontinued in October 2019.
Partnerships and Integrations
Stellar also generates income through partnerships and integrations with businesses and financial institutions. Its blockchain technology is used for various services, including remittances, mobile money, micropayments, services for the unbanked, and more. These partnerships and integrations provide a source of revenue for Stellar.
How Can I Make Money with Stellar?
Investing in Stellar can be a lucrative venture for those who understand the dynamics of the cryptocurrency market. Here are a few ways individuals can make money with Stellar.
Invest in Stellar Lumens (XLM)
Investing in Stellar Lumens (XLM), the native cryptocurrency of the Stellar network, is the most direct way to make money with Stellar. As with any investment, this is not a guaranteed way to make money. The price of XLM can fluctuate substantially due to market trends and other factors. However, if you buy XLM at a low price and sell it when the price increases, you may make a profit.
Stellar-Based ICOs
Another way to make money with Stellar is by participating in Initial Coin Offerings (ICOs) based on the Stellar network. Many new cryptocurrency projects are launched on Stellar due to its high scalability, fast transaction speeds, and low fees. By investing early in these projects, you could potentially make a profit if the project succeeds.
Staking Stellar Lumens
Stellar does not have a direct staking mechanism. However, some crypto exchanges and platforms offer staking services for Stellar Lumens. Staking involves holding a cryptocurrency in a wallet to support the operations of a blockchain network. In return, holders often receive additional tokens as rewards. This can be a passive way to earn income from your Stellar Lumens.
Stellar Inflation Pools (Discontinued)
Until October 2019, Stellar had an inflation mechanism where additional Lumens were distributed to account holders who received over 0.05% of the "votes" from other account holders. By joining an inflation pool, you could earn a small portion of the new Lumens created. However, this system has been discontinued.
To make money with Stellar, it's important to research thoroughly and stay updated about the latest news and trends in the cryptocurrency market. As with any investment, it's also crucial to understand that investing in cryptocurrencies carries a risk, and you should only invest what you can afford to lose.
How Can I Buy Stellar (XLM)?
Create an Account on Binance
The first step towards acquiring Stellar (XLM) is to set up an account on a cryptocurrency exchange that supports this digital asset. We recommend Binance, a platform known for its robust security measures and extensive selection of cryptocurrencies. You can create an account by providing your email address and creating a secure password.
Verify Your Account
After setting up your account, the next step is account verification. Binance requires users to verify their accounts to enhance security and comply with regulations. This process usually involves providing a form of identification, like a passport or driver's license.
Secure Your Account
It is crucial to ensure the security of your account. Enable two-factor authentication (2FA) to increase your account's protection. 2FA requires a second level of proof of your identity usually a physical token or a mobile app notification, making it harder for potential intruders to gain access.
Deposit Fiat Or Cryptocurrency
Once your account is verified and secured, you can deposit funds. Binance accepts both fiat and cryptocurrencies. If you're using fiat, you can deposit the funds directly from your bank account. If you opt for cryptocurrency, you can deposit it in the provided Binance wallet address.
Buy Stellar (XLM)
With funds in your account, you're ready to purchase Stellar (XLM). Navigate to the markets page on Binance, search for XLM, and choose a pair (e.g., XLM/USD if you deposited fiat, or XLM/BTC if you deposited Bitcoin). Input the amount of XLM you want to buy and execute the transaction.
Store Your XLM in a Secure Wallet
Once you have bought the XLM, it's essential to move them to a secure wallet. Leaving your tokens on the exchange subjects them to potential hacking risks. There are several secure wallets available that support XLM, which we will discuss in the next section.
For a more detailed guide on how to buy XLM, you can visit this page.
What are the Best Wallets for Stellar (XLM)?
After purchasing your Stellar (XLM) tokens, you'll need a secure wallet to store them. Here are some of the best wallets for Stellar (XLM).
Remember, the security of your tokens is paramount, so choose a wallet that best suits your needs and provides a high level of security.
How Can I Find More Stellar (XLM) News?
Staying updated with the latest Stellar (XLM) news is crucial for anyone interested in this cryptocurrency. A variety of resources offer insights into its development, uses, and market trends.
The official Stellar website is arguably the best place to start. It offers a comprehensive overview of the Stellar network, its mission, and its features. The site is filled with informative articles, blog posts, and tutorials that can help users understand the cryptocurrency better.
For a more technical understanding of Stellar (XLM), the cryptocurrency's whitepaper is a must-read. It provides detailed information about the Stellar Consensus Protocol (SCP), the algorithm that enables the network's functionality.
Stellar's official Twitter account is another excellent source for the latest news and updates. It frequently posts about partnerships, integrations, and other significant events related to the Stellar network.
The Stellar subreddit is a community-driven platform where users share news, discuss developments, and ask questions about Stellar. It's a great place to interact with other Stellar enthusiasts and stay informed about the latest trends.
Coins Similar To Stellar (XLM)
Several other cryptocurrencies share similarities with Stellar (XLM) in terms of their vision, functionality, or market position. Here are a few worth exploring:
Toncoin is a cryptocurrency designed to facilitate fast and secure transactions across the globe. Much like Stellar, it aims to make financial transactions more accessible and less expensive. To learn more about Toncoin and its features, visit the provided link.
XRP, the native cryptocurrency of the Ripple network, is another coin similar to Stellar. It's primarily used for facilitating real-time, low-cost international money transfers. For more information about XRP and its uses, check out the link above.
Nexo is a cryptocurrency platform that offers instant crypto-backed loans. It shares Stellar's vision of transforming the financial industry and making it more inclusive. Visit the link for more details about Nexo and its services.
Finally, there's Alchemy Pay, a cryptocurrency that aims to bridge the gap between digital currencies and everyday life. Like Stellar, Alchemy Pay focuses on facilitating seamless, cost-effective transactions. For more insights about Alchemy Pay, visit the provided link.
In conclusion, keeping up-to-date with the latest news about Stellar (XLM) and understanding similar coins in the market can help cryptocurrency enthusiasts make informed decisions. The resources provided above are excellent starting points for anyone interested in this vibrant and rapidly evolving space.