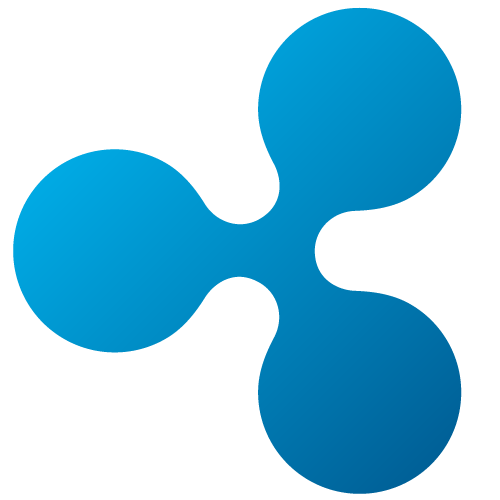 Ripple (XRP)
$ 0.4158
In terms of market capitalization, Ripple is the third most prominent digital currency. It is a remittance and currency exchange network that uses the real-time gross settlement system. It went public in 2012 and supported tokens that represent commodity, flat currency, cryptocurrency and other value units.
Ripple mainly revolves around a ledger which makes use of a consensus process that allows for remittance, payments, and exchanges in a distributed procedure. It cannot be shut down as it is decentralized and can operate without the Ripple enterprise. It has a native currency known as the XRP or ripples in other words.
| | | |
| --- | --- | --- |
| | | |
| | | | | | |
| --- | --- | --- | --- | --- | --- |
| 100000000000 | | | 02/02/2013 | 1 block | YES |
| - | 0 | 0 | 99991850794 | 0 | Trade |
History of Ripple
Its predecessor, Rippleplay, was developed in Vancouver, British Columbia by Ryan Fugger in 2004. He had the idea of coming up with a decentralized monetary system that could give its users and the community as a whole the ability to create their own money. His idea came to life as RipplePay.com, which was launched in 2005. This service would use a global network to give its users secure payment alternatives to online community members.
The upgraded version of the system was determined to be better than btc in every way. Ripple has since built a name for itself in the field of transactions through a trusted associates' network.
Technology of Ripple
1. Consensus Ledger
Ripple uses a common ledger, which is a general database that manages all xrp accounts. The Ripple protocol is promoted and developed by Ripple Labs. This, through a network of distributed servers, counterchecks financial transactions.
2. Gateways
This is what makes it possible for an organization or individual to buy and sell using money from Ripple's liquidity pool. This feature makes use of user deposits and gives balances into Ripple's official ledger. The gateway may either have a Know Your Customer (KYC), ICO or Anti-money Laundering (AML) policy, depending on the user's interaction with the portal. This will prevent all manner of criminal activities.
Coins similar to Ripple
The Next Generation of Online Transactions
XRP has had a noticeable increase in membership. Its global network has received ten additional financial institutions – Akbank, SEB, Axis Bank, BBVA, SBI Remit, MUFG, eZforex.com, Star One Credit Union and Cambridge Global Payments. This is one among many of the achievements of Ripple.
Another noticeable milestone is the XRP Ledger ecosystem's expansion to 55 validator nodes. This is a stunning 120% jump since May. At the moment, Ripples has a $7.5 billion market capitalization, with the price of 1 XRP trading at approximately $0.1926. This is why, in the years to come, ledgers such as Ripples will have an upper hand over leading cryptocurrencies such as poloniex, bittrex and Bitcoin.