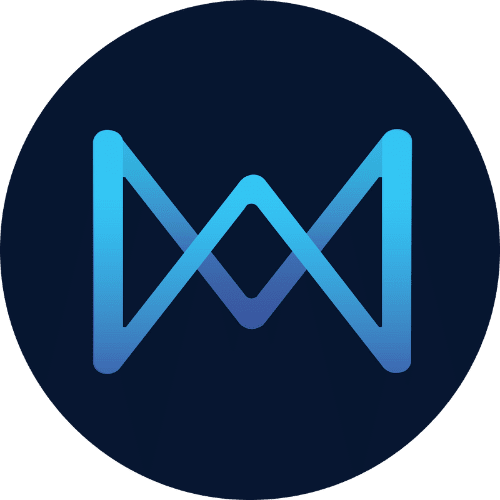 QuarkChain (QKC)
$ 0.0080086
| | | |
| --- | --- | --- |
| | | |
| | | | | | |
| --- | --- | --- | --- | --- | --- |
| | 2018-06-02 | N/A | 10,000,000,000 | 6,898,814,669 | NO |
| blockchain | 1.94900992 | 9.8215 | 14,210,029 | 59,130,258,860 | Trade |
QuarkChain (QKC) price today is $0.0080086 USD. Trading volume was 185,042.00 QKC in the last 24 hours. Current market cap of QuarkChain is $55,249,603 USD. QuarkChain has a circulating supply of 6,898,814,669 QKC coins out of a maximum supply of 10,000,000,000 QKC coins.
An In-Depth Look at QuarkChain (QKC)
What is QuarkChain (QKC)?
QuarkChain (QKC) is a high-capacity peer-to-peer transactional system that seeks to address one of the most significant challenges in the blockchain industry - scalability. Launched on June 4, 2018, this innovative platform aims to provide a secure, decentralized, and scalable blockchain solution to deliver 100,000+ on-chain Transactions Per Second (TPS).
The team behind QuarkChain consists of experienced professionals from various industries and backgrounds. The CEO and founder, Qi Zhou, is a former Google and Facebook engineer with extensive experience in high-performance systems. Other team members include Anthurine Xiang, the CMO, who has a rich background in blockchain and fintech, and Yaodong Yang, the advisor, who is a professor of ViDA Lab at Xi'an Jiaotong University and a blockchain enthusiast.
QuarkChain operates on a two-layered blockchain system. The first layer consists of minor blockchains, or shards, which process a subset of all transactions independently. The second layer, known as the root chain, confirms the blocks from the shards and does not process transactions itself, enhancing the system's overall capacity.
The native digital cryptographically-secured utility token of QuarkChain is QKC. It is a transferable representation of attributed functions specified in the protocol/code of QuarkChain, designed to play a major role in the functioning of the ecosystem on the QuarkChain platform, and intended to be used solely as the primary utility token on the platform.
QuarkChain (QKC) Use Cases
High Scalability Solution
One of the primary uses of QuarkChain is to provide a high-capacity solution to the blockchain industry. It employs a two-layered blockchain, where all minor blockchains (shards) produce their blocks separately, thereby increasing the number of transactions that can be processed per second and enhancing scalability.
Decentralized Applications (dApps)
QuarkChain provides a secure and scalable environment for developers to build and deploy decentralized applications (dApps). The high throughput of the QuarkChain network makes it ideal for dApps that require high-speed data processing, such as gaming apps, social media platforms, and financial services.
Cross-shard Transactions
QuarkChain supports cross-shard transactions, which can be issued at any time and confirmed within minutes. The cross-shard transaction capability enhances the user experience, similar to traditional centralized systems, while still maintaining the security and decentralization of a blockchain system.
IoT and Big Data Solutions
QuarkChain's high scalability and secure infrastructure make it an ideal solution for Internet of Things (IoT) and Big Data applications. It can handle a large volume of data from IoT devices and provide real-time data analysis.
QKC Token
The QKC token serves as the primary utility token on the QuarkChain platform. It is used for transaction fees and participation in network activities. It also incentivizes user participation in the network.
QuarkChain's vision is to enable the blockchain industry to break the barriers that have hindered its widespread adoption. Its high-capacity, scalable solution is designed to support future dApps, IoT, and Big Data solutions, and to pave the way for mainstream blockchain adoption. Although still relatively new, QuarkChain has shown significant potential in addressing some of the most pressing issues in the blockchain industry.
How Can I Buy QuarkChain (QKC)?
QuarkChain (QKC) is a high-capacity peer-to-peer transactional system that aims to resolve the scalability issues prevalent in current blockchain technology. If you're looking to buy QuarkChain (QKC), follow these simple steps.
Create an Account on Binance
Binance is one of the largest cryptocurrency exchanges globally, and it supports QuarkChain (QKC). To create an account, visit the Binance website and click on the "Register" button. Fill in the required details and confirm your email address to set up your account.
Verify Your Account
For security purposes and to comply with regulations, Binance requires users to verify their accounts. This process involves providing some personal information and proof of identity. Once you've submitted your details, verification will typically take a few hours to a few days.
Secure Your Account
Ensuring the security of your Binance account is crucial. Binance offers several security measures you can implement to protect your account. These include setting up Two-Factor Authentication (2FA), creating a strong and unique password, and regularly updating your security settings.
Deposit Fiat Or Cryptocurrency
Once your account is verified and secured, you can deposit funds to buy QuarkChain (QKC). Binance allows you to deposit either fiat currency or cryptocurrency into your account.
To deposit fiat, go to the "Funds" tab and select your preferred payment method. For cryptocurrencies, select the particular cryptocurrency you want to deposit, and Binance will provide you with a unique deposit address.
Buy QuarkChain (QKC)
After depositing funds into your account, you can proceed to buy QuarkChain (QKC). Go to the "Markets" tab, search for QKC, and select your desired trading pair (QKC/BTC, QKC/ETH, etc.). Enter the amount you want to buy and execute your trade.
Store Your QKC in a Secure Wallet
After buying QKC, it is advisable to move your tokens to a secure wallet. Although Binance has security measures, storing your tokens in a private wallet gives you control over your own keys, which significantly reduces the risk of losing your tokens.
What are the Best Wallets for QKC?
Storing your QuarkChain (QKC) tokens in a secure wallet is essential for ensuring their safety. Here are some top wallets you can use:
MyEtherWallet (MEW): MyEtherWallet is a free, open-source, client-side interface for creating and using Ethereum wallets. Since QKC is an ERC-20 token, you can store it on MEW.

Trust Wallet: Trust Wallet is a mobile wallet that supports a wide range of cryptocurrencies, including QKC. It has an easy-to-use interface and robust security measures.

Ledger Wallet: Ledger is a hardware wallet that allows you to store your QKC offline, providing an extra layer of security.
Remember, the security of your tokens largely depends on how well you protect your wallet. Always keep your private keys private, and ensure to use wallets from trusted sources.
For a more detailed guide on how to buy QKC, you can visit this link.
QuarkChain (QKC) Tokenomics
QuarkChain (QKC) is a significant player in the world of cryptocurrency. To understand its value, let's delve into its tokenomics, which involves examining its circulating supply, max supply, total supply, and outstanding supply.
The circulating supply of QuarkChain (QKC) tokens currently stands at 6,399,906,497 QKC. This figure refers to the number of tokens that are actively available and being traded in the market. It provides a clear picture of the token's current availability for investors and traders.
The total supply of QuarkChain (QKC) tokens, on the other hand, amounts to a staggering 10,000,000,000 QKC. This is the total number of QKC tokens that are in existence or will ever exist. It's an important parameter to consider as it helps to evaluate the potential inflation rate and the scarcity of the token.
The max supply of QKC tokens, coincidentally, is also 10,000,000,000 QKC. This figure represents the maximum quantity of QKC tokens that will ever be created and circulate on the market. This is a crucial factor to consider as it sets a hard cap on the token's potential inflation, thereby ensuring that the value of existing tokens is not diluted.
Lastly, we have the outstanding supply of QKC tokens, which is currently at 36%. The outstanding supply refers to the portion of the total supply that has not yet been issued or is not currently circulating in the market. This unissued supply can significantly impact the token's future price, especially if it is released all at once or in large amounts.
How Can I Find More QuarkChain (QKC) News?
Keeping up with the latest news and updates about QuarkChain (QKC) is essential to make informed investment decisions. Here are some sources you can turn to for reliable and up-to-date information.
QuarkChain Website
The official QuarkChain Website is a primary source of information. It provides a wealth of information about the project, including its mission, vision, team, and roadmap. You can also find detailed explanations of its technology, tokenomics, and partnerships.
QuarkChain Whitepaper
The QuarkChain Whitepaper is another valuable resource. This comprehensive document provides in-depth technical information about the QuarkChain project. It details the project's architecture, consensus mechanism, security measures, and much more.
QuarkChain Twitter
To get real-time updates and news about QuarkChain, follow them on Twitter. Here, you can find announcements about partnerships, development updates, event participation, and much more.
QuarkChain Reddit
For community discussions and user-generated content about QuarkChain, check out the QuarkChain subreddit at https://reddit.com/r/quarkchainio. This platform allows you to engage with other QuarkChain enthusiasts, ask questions, share ideas, and stay updated with the latest trends and developments.