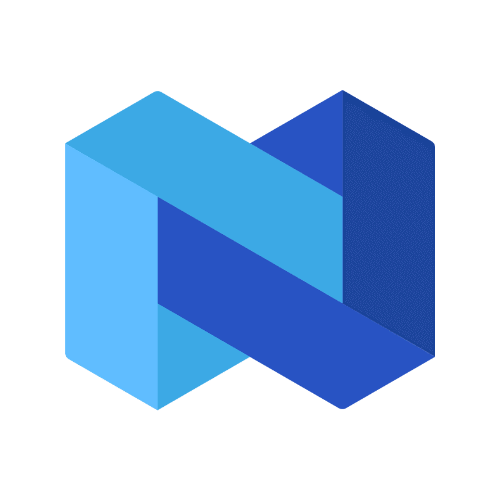 NEXO (NEXO)
$ 0.0000000
| | | |
| --- | --- | --- |
| | | |
| | | | | | |
| --- | --- | --- | --- | --- | --- |
| | | | 0 | 0 | NO |
| | | | 0 | 0 | Trade |
NEXO (NEXO) price today is $0.0000000 USD. Trading volume was 0.00 NEXO in the last 24 hours. Current market cap of NEXO is $0 USD. NEXO has a circulating supply of 0 NEXO coins out of a maximum supply of 0 NEXO coins.
An In-Depth Look at Nexo (NEXO)
What is Nexo (NEXO) and how does it work?
Overview
Nexo (NEXO) is a blockchain-based platform that offers instant cryptocurrency-backed loans to users. Launched on May 1, 2018, it is one of the first platforms to provide such services in the crypto space. Nexo's business model is designed to provide its users with a means to access the value of their cryptocurrencies without having to sell them.
The Nexo platform is powered by the NEXO token, an Ethereum-based ERC-20 token. NEXO token holders can receive dividends from the company's profits, get discounted rates on their loans, and participate in the platform's governance through a voting mechanism.
Technical Aspects
From a technical perspective, Nexo operates on the Ethereum blockchain, leveraging the smart contract functionality to execute its loan contracts. This means that all loans are transparent, auditable, and cannot be manipulated or altered after they have been issued.
When a user applies for a loan on the Nexo platform, they must first deposit their cryptocurrency into a Nexo account. The platform then uses an automated system to assess the current market value of the deposited crypto and instantly issues a loan based on that value. The loans are issued in over 45 fiat currencies and can be transferred to a user's bank account or used directly via a Nexo credit card.
The platform also includes a built-in repayment and loan management system, allowing users to manage their loans effectively. In the event of a default, Nexo has the right to sell a portion of the collateral to cover the outstanding loan amount.
Team
Nexo was founded by Antoni Trenchev, Georgi Shulev, and Kosta Kantchev, who are also the co-founders of Credissimo, a leading European FinTech group. Trenchev, who serves as the managing partner of Nexo, is a former Member of Parliament in Bulgaria with extensive experience in the finance and digital assets sectors. Shulev and Kantchev also bring a wealth of experience from the finance industry.
The team behind Nexo has an established track record in the financial services sector, which has greatly contributed to the rapid growth and success of the platform. The team's commitment to transparency and regulatory compliance has also helped Nexo gain the trust of users and investors.
Nexo has managed to attract some high-profile partners and investors since its launch. The platform is backed by TechCrunch founder Michael Arrington's crypto fund, Arrington XRP Capital. Nexo also collaborates with several other industry leaders, including but not limited to BitGo, a leader in digital asset financial services, and Chainlink, a decentralized oracle network.
In conclusion, Nexo has emerged as a leading platform in the crypto loan sector, offering a unique solution for crypto holders looking to access the value of their digital assets without having to sell them. With its strong team, proven business model, and growing network of partners and investors, Nexo is well-positioned to continue its growth in the rapidly evolving cryptocurrency market.
How Does Nexo (NEXO) Make Money?
Nexo is a leading cryptocurrency platform that offers a wide variety of services to its users, including instant crypto-backed loans and earning interest on idle assets.
Crypto-Backed Loans
One of the primary ways Nexo makes money is through their crypto-backed loans. With these loans, users can borrow fiat currency (like USD, EUR, or GBP) or stablecoins by using their cryptocurrency assets as collateral. Nexo charges an interest rate on these loans, which serves as their primary source of revenue. The interest rates vary depending on several factors, including the loan-to-value (LTV) ratio, the type of cryptocurrency used as collateral, and the duration of the loan.
Earning Interest on Idle Assets
Another significant way Nexo generates revenue is by allowing users to earn interest on their idle cryptocurrency assets. Users can deposit their cryptocurrencies into a Nexo account and earn up to 12% annual interest. Nexo then lends these assets to institutional borrowers and charges them a higher interest rate, making money on the difference.
Nexo Card Fees
Nexo also offers a Nexo Card, a cryptocurrency credit card that allows users to spend their cryptocurrency assets anywhere that Mastercard is accepted. Nexo makes money from transaction fees that are charged to the merchant every time a user makes a purchase using the card.
Nexo Token
Nexo has its own native token, NEXO, which users can use to access certain benefits on the platform, such as lower interest rates on loans and higher yields on deposits. Nexo makes money from the sale of these tokens, as well as from transaction fees when users trade NEXO on the platform.
How Can I Make Money with Nexo?
Nexo provides several opportunities for users to earn money. Here are a few strategies that you can use to potentially increase your cryptocurrency holdings.
Earn Interest on Deposits
One of the easiest ways to make money with Nexo is by depositing your cryptocurrency assets into a Nexo account to earn interest. Nexo currently offers one of the highest interest rates in the industry, with rates up to 12% per year. The interest is compounded and paid out daily, allowing your assets to grow over time.
Take Advantage of Crypto-Backed Loans
If you own cryptocurrency but don't want to sell it, you can use it as collateral to get a loan from Nexo. This allows you to access liquidity without losing potential gains from your cryptocurrency investments. Once you repay the loan, you get your cryptocurrency back, potentially at a higher value if the price has increased.
Use the Nexo Card
The Nexo Card allows you to spend your cryptocurrency assets without having to sell them. You can earn cashback up to 2% on all purchases, which is paid out in the form of NEXO tokens. This can be a good way to earn passive income while using your cryptocurrency for everyday purchases.
Invest in NEXO Tokens
NEXO tokens offer several benefits to holders, including lower interest rates on loans and higher yields on deposits. The value of NEXO tokens can also increase over time as the platform grows and becomes more popular, potentially providing a significant return on investment.
Overall, Nexo provides several opportunities for both the company and its users to generate revenue. Whether you're interested in earning interest on your idle assets, getting a crypto-backed loan, or using a crypto credit card, Nexo provides a wide range of options to help you make the most of your cryptocurrency investments.
How Can I Buy Nexo (NEXO)?
Buying Nexo (NEXO) can seem daunting to the uninitiated, but it is actually a straightforward process. Follow these steps to get started.
Create an Account on Binance
First off, you'll need to create an account on a cryptocurrency exchange that lists Nexo (NEXO), such as Binance. Head over to their website and click on 'Register' to create your account. It's a straightforward process that requires your email address and a password.
Verify Your Account
After creating your account, Binance will require you to verify your identity. This step is necessary to prevent fraudulent activities and comply with regulations. You'll be required to provide a copy of your ID and a selfie. Once your account is verified, you'll be able to buy, sell, and trade cryptocurrencies on Binance.
Secure Your Account
Once your account is verified, it's crucial to secure it. The most common way to do this is by enabling Two-Factor Authentication (2FA). 2FA adds an extra layer of security by requiring you to enter a unique code each time you log in.
Deposit Fiat or Cryptocurrency
To purchase Nexo (NEXO), you'll need to deposit funds into your Binance account. You can do this by navigating to the 'Funds' section and selecting 'Deposits'. You can deposit either fiat money (like USD or EUR) or another cryptocurrency like Bitcoin (BTC) or Ether (ETH).
Buy Nexo (NEXO)
Now that your account is funded, you are ready to purchase Nexo (NEXO). Navigate to the 'Markets' section, search for Nexo (NEXO), and select the NEXO/USD or NEXO/BTC pair. Enter the amount of Nexo (NEXO) you want to buy and click 'Buy NEXO'.
Store Your Nexo in a Secure Wallet
After purchasing, it's recommended to move your Nexo (NEXO) to a secure wallet. Storing your Nexo (NEXO) in a wallet rather than on an exchange provides better control and security.
For a more detailed guide on how to buy NEXO, you can visit this comprehensive guide.
What are the Best Wallets for Nexo (NEXO)?
Once you've purchased Nexo (NEXO), it's imperative to store it in a secure wallet. Here are some of the best wallets to consider:
Nexo Wallet - The official Nexo wallet is one of the best options for storing Nexo (NEXO). It's designed specifically for Nexo and offers a high level of security and a user-friendly interface.

Trust Wallet - Trust Wallet is a multi-cryptocurrency wallet that supports Nexo (NEXO). It's easy to use, secure, and allows you to manage your Nexo alongside other cryptocurrencies.

MyEtherWallet (MEW) - As Nexo (NEXO) is an ERC-20 token, it can be stored on any wallet that supports Ethereum-based tokens. MyEtherWallet is one of these wallets, offering a high level of security and control over your private keys.

Ledger Nano S - If you prefer a hardware wallet for increased security, the Ledger Nano S is a great option. It supports Nexo (NEXO) and many other cryptocurrencies.
Remember, the security of your Nexo (NEXO) is paramount. Always use a wallet you trust and avoid sharing your private keys with anyone.
How Can I Find More Nexo (NEXO) News?
Navigating the world of cryptocurrencies can be a daunting task. Therefore, it's crucial to know where to find reliable sources of information. For those interested in Nexo (NEXO), the following resources are worth checking out:
The official Nexo website is always the first port of call for anyone looking for the most accurate and up-to-date information. Here, you'll find comprehensive details about the Nexo platform, its features, and its objectives. The site also provides real-time data about the Nexo token, including its current market value, total supply, and trading volume.
Nexo's whitepaper is an invaluable resource for understanding the platform's technical details, its business model, and its long-term vision. Reading the whitepaper can provide valuable insights into how Nexo plans to disrupt the financial services industry by leveraging blockchain technology.
For the latest news and updates, Nexo's Twitter account is a must-follow. The account frequently posts updates about the platform's development, announces new partnerships, and shares news about the broader crypto industry. It's also a great place to engage with the Nexo community and the team behind the platform.
The Nexo subreddit is a bustling community where users discuss all things related to Nexo. It's an excellent place to engage in discussions, ask questions, share news, and get a sense of the community's sentiment about Nexo's future.
Coins Similar To Nexo (NEXO)
While Nexo has its unique features and vision, several other cryptocurrencies offer similar services or operate in the same sector. If you're interested in Nexo, you might want to explore these alternatives:
Alchemy Pay aims to bridge the gap between cryptocurrencies and fiat currencies, much like Nexo. The platform provides a crypto-fiat payment gateway to enable seamless transactions between the two. To learn more about Alchemy Pay and its vision, visit their page.
Stellar is a highly reputable platform that enables fast, low-cost international transactions. It shares some similarities with Nexo in its aim to improve financial inclusion and reduce the cost of financial services. If you're interested in Stellar, check out their page for more detailed information.
Toncoin is the native cryptocurrency of the Free TON platform, a decentralized ecosystem similar to Nexo. Free TON aims to provide a suite of services, including decentralized exchanges, wallets, and identity services. Visit their page to explore more about Toncoin and the Free TON platform.
XRP, the cryptocurrency of the Ripple network, is a well-known player in the sector. Like Nexo, Ripple aims to disrupt traditional financial services by enabling fast, low-cost international transactions. For more information about XRP and the Ripple network, visit their page.
NEXO Markets
Rank
Exchange
Country
Coin Types
Fees
Trade
1

Binance

Cayman Islands

366

Currencies including NEXO

0,10%

More info
2

DigiFinex

Seychelles

404

Currencies including NEXO

Varies

More info
3

Bybit

British Virgin Islands

339

Currencies including NEXO

Varies

More info
4

Bitrue

Singapore

538

Currencies including NEXO

0.04% - 0.4%

More info