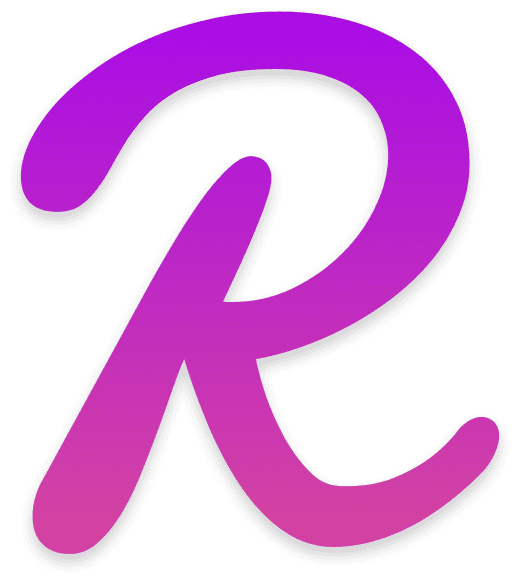 Reef (REEF)
$ 0.0013759
| | | |
| --- | --- | --- |
| | | |
| | | | | | |
| --- | --- | --- | --- | --- | --- |
| | 2021-05-22 | nPoS/PoC | -1 | 0 | NO |
| blockchain | 0 | 0 | 0 | 0 | Trade |
Reef (REEF) price today is $0.0013759 USD. Trading volume was 6,859,003.24 REEF in the last 24 hours. Current market cap of Reef is $31,400,826 USD. Reef has a circulating supply of 0 REEF coins out of a maximum supply of unlimited REEF coins.
An In-Depth Look at Reef (REEF)
What is Reef (REEF)?
Reef (REEF) is an interesting addition to the rapidly growing world of cryptocurrencies. It is a DeFi (Decentralized Finance) platform built on the Polkadot network. The Reef platform aims to deliver cross-chain trading, a yield engine, and a smart liquidity aggregator. The project is designed to make it easy for retail investors to enter the DeFi market by offering a range of investment opportunities and easy asset management.
The REEF token, which is the native cryptocurrency of the Reef platform, is used for governance and protocol fees. The REEF token was officially launched on 8th September 2020, and it is gaining popularity due to its unique proposition in the DeFi space.
The Team Behind Reef
The team behind Reef is a group of highly skilled professionals with vast experience in blockchain technology, distributed systems, cloud computing, AI, and business development. The team is led by Denko Mancheski, the CEO and founder, who has a rich history in blockchain technology and software engineering.
The Reef team's vision is to enable everyone to participate in the DeFi ecosystem without the need for extensive technical knowledge. It's this vision that drives the team to continuously innovate and enhance the platform's functionality.
Reef (REEF) Use Cases
Reef offers a wide variety of use cases, particularly within the DeFi ecosystem. Some of the primary use cases include:
Cross-Chain Trading
One of the main features of Reef is its cross-chain trading capabilities. The platform can aggregate liquidity from both centralized and decentralized exchanges, providing users with access to a wide range of trading pairs. This means traders can easily access the best trading pairs across multiple platforms using a single interface.
Yield Engine
The yield engine is another innovative feature of the Reef platform. It uses AI and machine learning algorithms to optimize the lending, staking, and yield strategies for users. This means users can get the maximum possible returns on their investments without needing to constantly monitor and adjust their strategies.
DeFi Gateway
Reef acts as a gateway to the DeFi market, particularly for new and less technically savvy investors. The platform provides a simple interface for users to manage their investments and access a diverse range of DeFi applications. This includes lending platforms, DEXes, stablecoins, and yield farming.
Governance
The REEF token is used for governance within the Reef platform. This means that token holders can vote on various proposals, including changes to the platform's features or policies. This allows the community to have a say in the platform's development and direction.
In conclusion, Reef (REEF) is a unique and innovative addition to the DeFi ecosystem. Its aim to democratize access to DeFi, combined with its range of features such as cross-chain trading and a yield engine, make it a promising project. As the DeFi market continues to grow, it's likely that Reef will continue to attract attention.
How Can I Buy Reef (REEF)?
Cryptocurrency trading can seem daunting to newcomers, but buying Reef (REEF) is relatively straightforward once you understand the process. Below, we'll walk you through the necessary steps to buy REEF using Binance, one of the largest and most reputable cryptocurrency exchanges.
Create an Account on Binance
Before you can start trading, you'll need to create an account on Binance. Go to Binance and click on 'Register'. Fill out the registration form by entering your email address and creating a strong password. You'll receive an email to confirm your account, so be sure to check your inbox.
Verify Your Account
Due to regulatory requirements, Binance requires you to verify your account before you can start trading. This process involves submitting identification documents and a selfie. Binance uses this information to confirm your identity, a standard procedure known as Know Your Customer (KYC) verification.
Secure Your Account
For added security, it's recommended to set up two-factor authentication (2FA) on your Binance account. This adds an extra layer of security by requiring you to enter a second passcode, typically sent to your smartphone, before accessing your account.
Deposit Fiat Or Cryptocurrency
Once your account is set up and secure, you can deposit funds. Binance allows deposits in both fiat (traditional currencies like USD, EUR, etc.) and cryptocurrencies. To deposit funds, navigate to the 'Funds' section and select 'Deposits'. You can then select your preferred currency, enter the amount, and follow the on-screen instructions.
Buy Reef (REEF)
Now that your account is funded, you can purchase REEF. Go to the 'Markets' section, search for the REEF trading pair (such as REEF/USDT or REEF/BTC), and click on it. You'll see a trading interface where you can enter the amount of REEF you want to buy and the price you're willing to pay. Once you're satisfied with your order, click on 'Buy REEF'.
Store Your REEF in a Secure Wallet
After buying REEF, it's crucial to store it in a secure wallet. While it's possible to keep your REEF on Binance, using a dedicated cryptocurrency wallet provides additional security measures and control over your assets.
What are the Best Wallets for REEF?
Storing your REEF in a secure wallet is essential to ensure your funds are safe. Here are some of the best wallets for REEF:
Trust Wallet: A mobile wallet that supports a wide range of cryptocurrencies, including REEF. Trust Wallet provides a user-friendly interface and robust security features.

MetaMask: A browser-based wallet that supports Ethereum and ERC20 tokens, including REEF. MetaMask can be used on both desktop and mobile devices.

MyEtherWallet: A free, open-source wallet that supports Ethereum and ERC20 tokens. MyEtherWallet allows you to control your private keys, providing an extra layer of security.
Remember, the security of your REEF depends on how well you protect your wallet. Always use strong, unique passwords and keep your recovery phrases in a secure location.
For a more detailed guide on how to buy REEF, visit www.datacoinz.com/coins/reef/buy/.
Reef (REEF) Tokenomics
The tokenomics of a cryptocurrency is a critical factor to consider when investing. It deals with the economic structure, functionality, and distribution of the digital tokens. In this section, we will delve into the tokenomics of Reef (REEF), a promising cryptocurrency in the market.
The Supply of Reef (REEF)
The circulating supply of Reef (REEF) tokens currently stands at 22,821,409,581 REEF. The circulating supply of a crypto coin is the number of coins in the hands of the public and available for trading. It directly affects the price and market cap of the crypto coin.
Interestingly, Reef (REEF) has a maximum supply of 0 REEF. This means that there is no upper limit to the number of REEF tokens that can be produced. This is a unique feature as most cryptocurrencies have a specified maximum supply to prevent inflation and maintain value.
In terms of the total supply of REEF, the number also stands at 22,821,409,581 REEF. The total supply is the total number of coins in existence right now (minus any coins that have been verifiably burned). The total supply includes the circulating supply and those held by the cryptocurrency's foundation, team or some other entity that are not available to the public.
Finally, the outstanding supply, which is the supply not yet issued, of Reef (REEF) is not applicable. This means that all the REEF tokens that are meant to exist are already in circulation.
How Can I Find More Reef (REEF) News
Staying updated with the latest news and updates about a cryptocurrency is crucial for any investor, and the same applies to Reef (REEF). Below, we provide some reliable sources where you can find the most recent information about Reef (REEF).
Reef Website
The Reef Website is a primary source of information about Reef (REEF). It offers an overview of the project, the team behind it, its partners, and more. It also provides links to other resources, such as their blog and community platforms, where you can find up-to-date news and discussions about the project.
Reef Whitepaper
For a more in-depth understanding of Reef (REEF), the Reef Whitepaper is a must-read. It details the technical, economic, and legal aspects of the project. The whitepaper is a comprehensive document that provides information about the project's vision, technology, tokenomics, roadmap, and more.
Reef Twitter
Another great source of news about Reef (REEF) is their Twitter account. Here, you'll find updates about the project, partnerships, milestones, and other relevant news.
Reef Reddit
Finally, the Reef Reddit community is an excellent place to engage in discussions about Reef (REEF). It's a platform where users can share news, thoughts, and questions about the project. It's also a place where the team often shares updates and interacts with the community.
In conclusion, staying informed about the Reef (REEF) project is crucial, whether you are an investor, a potential investor, or just someone interested in the project. The sources provided above are reliable platforms for up-to-date and comprehensive information about Reef (REEF).