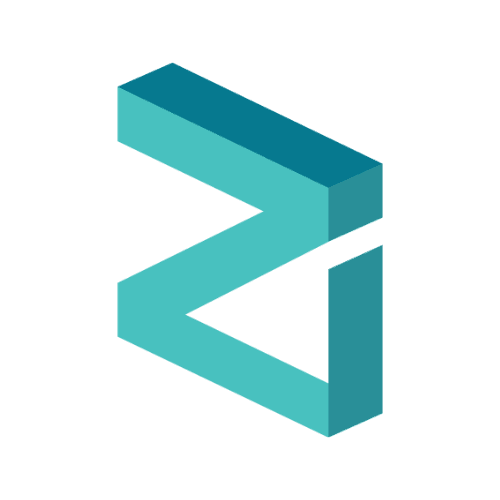 Zilliqa (ZIL)
$ 0.0000000
| | | |
| --- | --- | --- |
| | | |
| | | | | | |
| --- | --- | --- | --- | --- | --- |
| | | | 0 | 0 | NO |
| | | | 0 | 0 | Trade |
Zilliqa (ZIL) price today is $0.0000000 USD. Trading volume was 0.00 ZIL in the last 24 hours. Current market cap of Zilliqa is $0 USD. Zilliqa has a circulating supply of 0 ZIL coins out of a maximum supply of 0 ZIL coins.
An In-Depth Look at Zilliqa (ZIL)
What is Zilliqa (ZIL) and how does it work?
Overview
Zilliqa (ZIL) is a public, permissionless blockchain that is designed to offer high throughput with the ability to complete thousands of transactions per second. It seeks to solve the issue of blockchain scalability and speed by employing sharding as a second-layer scaling solution. The platform is home to many decentralized applications, and as of October 2021, it also allows for staking and yield farming.
Technical Aspects
Zilliqa's approach to achieving scale is through the method of sharding, where the network is broken down into several smaller component networks capable of processing transactions in parallel. In essence, as the Zilliqa network grows, its throughput increases. This high-capacity network is powered by Zilliqa's native utility token, ZIL, which is used for transaction fees and smart contract execution.
Zilliqa's smart contract language, Scilla, is safe by design and addresses several known security vulnerabilities in existing languages. It is functional, amenable to formal verification, and allows developers to easily conduct thorough checks to ensure their smart contracts behave as intended.
Team
Zilliqa was founded by a team of academics, entrepreneurs, and engineers with backgrounds in computer science, business, and marketing. The project was first proposed in a paper by Prateek Saxena, an assistant professor at the National University of Singapore, and his students.
Saxena is now the Chief Scientific Advisor of Zilliqa. Xinshu Dong, a former student of Saxena, is the CEO. Other team members include Jia Yaoqi, the project's CTO, and Amrit Kumar, the President and Chief Scientific Officer.
The team is backed by a number of noted investors, including Polychain Capital, FBG Capital, and Kenetic Capital.
Zilliqa officially launched on January 25, 2018, and has since shown significant progress in its roadmap. It has established partnerships with Mindshare, a global media and marketing services company, and LayerX, a blockchain company, in an effort to increase enterprise adoption of blockchain technology.
Features and Applications of Zilliqa
High Throughput
Zilliqa was designed with a focus on high throughput to meet the demands of an increasingly digital economy. The network's use of sharding allows it to process transactions at a much higher rate than traditional blockchains. This makes Zilliqa an attractive platform for businesses and developers looking to build and operate high-performance applications.
Secure and Functional Smart Contracts
Zilliqa's Scilla has been designed with a focus on security and functionality. It supports static checks, formal verification, and other features that make it easier for developers to write secure smart contracts.
Ecosystem and Partnerships
Zilliqa has established a number of strategic partnerships to enhance its ecosystem. These partnerships include collaborations with major companies like Mindshare and LayerX, which are set to increase enterprise adoption of Zilliqa's technology.
Staking and Yield Farming
As of October 2021, Zilliqa also supports staking and yield farming. This allows ZIL holders to earn passive income by participating in the network's consensus mechanism or by providing liquidity to the network's DeFi applications.
How Does Zilliqa (ZIL) Make Money?
Transaction Fees
The primary way Zilliqa makes money is through transaction fees. In the Zilliqa blockchain, every transaction requires the payment of a small fee in ZIL, the native cryptocurrency. These fees are distributed to the miners who validate the transactions and maintain the security of the network. The more transactions processed on the network, the more fees are collected, driving revenue for Zilliqa.
Staking Rewards
Zilliqa also generates revenue through staking. Staking is a process where ZIL holders can participate in the network's consensus mechanism by locking up a certain amount of their coins. In return, they receive a portion of the transaction fees and block rewards. This system incentivizes users to hold and use ZIL, which in turn increases the demand and price of the cryptocurrency.
Partnerships and Collaborations
Another revenue avenue for Zilliqa is through partnerships and collaborations. Zilliqa has formed strategic partnerships with various businesses and institutions, providing blockchain solutions for their operations. These partnerships often involve financial agreements, which contribute to Zilliqa's revenue.
How Can I Make Money with Zilliqa?
Buying and Holding ZIL
The simplest way to make money with Zilliqa is by buying ZIL and holding onto it in the anticipation that its value will increase over time. Since its launch in 2017, ZIL's price has experienced significant fluctuations, but the overall trend has been positive. If you're considering this method, it's important to remember that investing in cryptocurrencies can be risky, and you should only invest what you can afford to lose.
Staking ZIL
As mentioned earlier, Zilliqa offers staking rewards to ZIL holders who participate in the network's consensus mechanism. When you stake your ZIL, you can earn passive income in the form of transaction fees and block rewards. The amount you can earn depends on how much ZIL you stake and the number of transactions processed by the network.
Participating in DeFi Projects
Zilliqa is also home to several decentralized finance (DeFi) projects. These projects allow you to lend or borrow crypto assets, trade tokens on decentralized exchanges, and participate in yield farming. By participating in these activities, you can earn interest on your crypto assets or receive tokens as rewards. However, DeFi projects can be complex and risky, so it's important to thoroughly understand them before getting involved.
Mining ZIL
If you have the technical skills and resources, you could also consider mining ZIL. Miners validate transactions and add them to the Zilliqa blockchain, earning transaction fees and block rewards for their efforts. However, mining requires significant computing power and energy consumption, so it's not a feasible option for everyone.
In conclusion, Zilliqa offers several ways to make money, whether it's through buying and holding ZIL, staking, participating in DeFi projects, or mining. But like all investments, these methods come with risks. So, always conduct thorough research and consider your financial situation before getting involved with Zilliqa or any other cryptocurrency.
How Can I Buy Zilliqa (ZIL)?
Investing in Zilliqa (ZIL) involves a few key steps. Here we walk you through the process of purchasing this promising cryptocurrency, from setting up an account to securing your investment.
Create an Account on Binance
First, you'll need to create an account on an exchange that supports Zilliqa (ZIL). Binance is one such platform, and it's also one of the most popular crypto exchanges worldwide. To get started, simply visit Binance and register by providing your email and creating a strong password.
Verify Your Account
After registering, you'll need to verify your account. This is a crucial step designed to ensure the security of your account and it usually involves confirming your email, providing some personal information, and submitting proof of identity. The exact requirements might vary depending on your region.
Secure Your Account
Once your account is verified, take a moment to secure it. Binance offers several security options including two-factor authentication (2FA), which you should definitely enable. This adds an additional layer of security as you'll need to provide a second form of identification whenever you login or make transactions.
Deposit Fiat Or Cryptocurrency
Now that your account is set up and secured, it's time to deposit funds. Binance allows you to deposit either fiat money or cryptocurrencies. If you're new to crypto, you might find it easier to deposit fiat. However, if you already own some cryptocurrency, you can deposit that instead.
Buy Zilliqa (ZIL)
With funds in your account, you're ready to buy Zilliqa. Navigate to the markets section on Binance, search for ZIL, and enter the amount you wish to purchase. Once you're happy with your input, click the buy button.
Store Your ZIL in a Secure Wallet
After purchasing ZIL, it's important to move your coins to a secure wallet. Storing your coins in an exchange is risky as exchanges are often targets for hacks. There are numerous wallets that support ZIL, so choose one that suits your needs best.
This is a brief overview of how to buy Zilliqa. For a more detailed guide, you can visit Datacoinz Zilliqa Buying Guide.
What are the Best Wallets for ZIL?
Storing your Zilliqa (ZIL) in a secure wallet is crucial in safeguarding your investment. Below are some of the best wallets for ZIL:
Atomic Wallet: This is a multi-cryptocurrency wallet that supports ZIL among other coins. Atomic Wallet is known for its strong security features and user-friendly interface.

Trust Wallet: Trust Wallet is a mobile wallet that supports multiple cryptocurrencies including ZIL. It offers a simple and intuitive design along with high-level security measures.

Ledger Nano S: If you prefer hardware wallets, Ledger Nano S is a great option. It's a compact, tamper-proof device that allows you to store your ZIL offline, adding an extra layer of security.

ZilPay: ZilPay is a browser extension wallet specifically designed for Zilliqa. It enables you to manage your ZIL tokens directly from your browser.
Remember, the safety of your investment lies in your hands, so it's important to choose a wallet that suits your needs and to ensure its security.
How Can I Find More Zilliqa (ZIL) News?
Keeping up with the latest news and developments in the dynamic world of cryptocurrencies is crucial. Here are some resources to get the most comprehensive and updated information about Zilliqa (ZIL).
The Zilliqa website is the first place to go for official news, updates, and announcements from the Zilliqa team. The site also provides detailed information about the project, its technology, partnerships, and more.
For those who want a deep dive into the technical aspects of Zilliqa, the project's whitepaper is a must-read. It provides insights into the vision, technology, and algorithms that underpin this blockchain platform.
Twitter is an important communication channel for many crypto projects, and Zilliqa is no exception. Follow Zilliqa on Twitter for real-time updates, news, and community discussions.
Reddit is another great resource for keeping up with Zilliqa. The Zilliqa subreddit is a community-led discussion forum where you can find posts about recent developments, user experiences, and general discussions about the project.
Coins Similar To Zilliqa (ZIL)
If you're interested in Zilliqa, you might also want to explore other similar projects in the crypto space. Here is a brief introduction to some of them.
The Oasis Network is a privacy-first, high-performance cloud computing platform on blockchain. It is designed to support a new wave of privacy-preserving applications and aims to give users control over their data. You can learn more about the Oasis Network by visiting their page.
NEM is a peer-to-peer cryptocurrency and blockchain platform that launched in March 2015. NEM's blockchain platform was designed and coded from the ground up for scale and speed. To find out more about NEM, visit their information page.
Casper is a new proof of stake blockchain network that is focused on enterprise adoption, developer adoption, and chain interoperability. Casper aims to address the barriers that prevent mainstream blockchain adoption. Visit their page to learn more about the Casper Network.
Qtum is a decentralized blockchain platform with dApp and turing-coplete smart contract functionalities while still mantaining a an Unspent Transaction Output (UTXO) transaction model. Qtum employs a Proof of Stake consensus mechanism. If you are interested in exploring Qtum further, you can visit their page for more information.
Zilliqa Markets
Rank
Exchange
Country
Coin Types
Fees
Trade
1

Crypto.com

Hong Kong

287

Currencies including ZIL

0.04% - 0.4%

More info
2

Binance

Cayman Islands

366

Currencies including ZIL

0,10%

More info
3

Bibox

China

376

Currencies including ZIL

2.86% - 3.90%

More info
4

BitMart

Cayman Islands

723

Currencies including ZIL

0.04% - 0.4%

More info