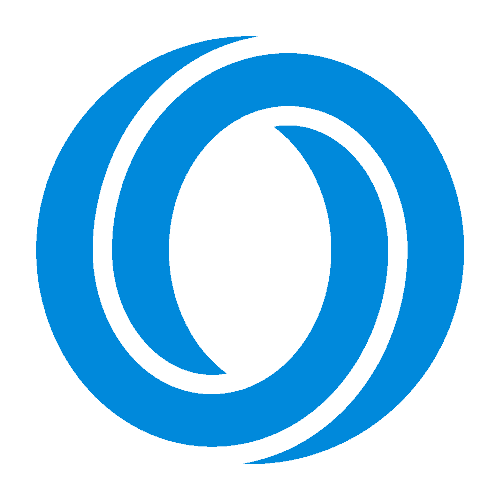 Oasis Labs (ROSE)
$ 0.0000000
| | | |
| --- | --- | --- |
| | | |
| | | | | | |
| --- | --- | --- | --- | --- | --- |
| | | | 0 | 0 | NO |
| | | | 0 | 0 | Trade |
Oasis Labs (ROSE) price today is $0.0000000 USD. Trading volume was 0.00 ROSE in the last 24 hours. Current market cap of Oasis Labs is $0 USD. Oasis Labs has a circulating supply of 0 ROSE coins out of a maximum supply of 0 ROSE coins.
An In-Depth Look at Oasis Network (ROSE)
What is Oasis Network (ROSE) and how does it work?
Overview
Oasis Network, represented by the native token ROSE, is a privacy-first, scalable, blockchain platform designed to enable the creation of decentralized applications that protect user data. This unique selling point of privacy allows Oasis Network to cater to a wide range of industries, including healthcare, finance, and even cloud computing.
Launched on November 12, 2020, Oasis Network has been successful in making a name for itself in the cryptocurrency market. Its ability to tokenize data and ensure robust privacy protections marks it as a standout in the crypto world.
Technical Aspects
Oasis Network operates on a unique architecture that separates the network into two layers: the Consensus Layer and the ParaTime Layer. The Consensus Layer is a scalable, high-performance, and secure proof-of-stake blockchain that maintains the network's ledger and ensures consistency. The ParaTime Layer hosts multiple parallel runtimes, each representing a replicated compute environment with shared state.
The ROSE token, Oasis Network's native cryptocurrency, is used for staking, delegation, fee payment, and participating in the network's governance. With its high throughput and low latency, the Oasis Network can process up to a thousand transactions per second, making it a highly efficient platform for developers.
Team
Oasis Network was founded by Dawn Song, a professor at UC Berkeley and a recognized expert in computer security and trustworthy artificial intelligence. Song is also a MacArthur Fellow, a recipient of the prestigious genius grant, and she has been named one of MIT Technology Review's Top 35 Innovators under the age of 35.
The team behind Oasis Network is composed of leading experts in privacy, security, and blockchain, which includes researchers and security experts from institutions such as UC Berkeley, Stanford University, and ETH Zurich.
Oasis Network has also received significant backing from a number of high-profile investors. These include a16z Crypto, Accel, Binance Labs, Pantera Capital, and Polychain Capital, among others. Their support underscores the potential that these investors see in the privacy-focused blockchain solution that Oasis Network offers.
In addition to its impressive team and investor backing, Oasis Network has partnered with a number of industry leaders. These include the likes of BMW Group, which has teamed up with Oasis Labs (the team behind Oasis Network) to securely share and analyze data in a privacy-preserving way. Other notable partners include Nebula Genomics, a company using the Oasis Network to give consumers control over their genomic data.
In conclusion, Oasis Network (ROSE) is a groundbreaking project with a solid team and strong backing. Its unique approach to privacy and data protection sets it apart in the blockchain space, and its potential applications across numerous industries make it a project to watch in the coming years.
How Does Oasis Network (ROSE) Make Money?
Oasis Network (ROSE) is a privacy-enabled blockchain platform that aims to redefine the use and applications of blockchain technology. The platform focuses on enabling privacy-preserving and open finance, data tokenization, and responsible data sharing. But how does Oasis Network actually make money? Let's delve into the details.
Transaction Fees
Just like many other blockchain networks, the primary source of income for the Oasis Network is transaction fees. Users who wish to execute transactions or smart contracts on the Oasis Network have to pay fees in ROSE, the native cryptocurrency of the Oasis Network. These fees serve as an incentive for validators to process transactions and add them to the blockchain.
Staking Rewards
Another way the Oasis Network makes money is through staking. ROSE holders can stake their tokens to secure the network. In return, they receive staking rewards, a portion of which goes to the Oasis Network. This not only provides a steady income for the platform but also increases the security and stability of the network.
Data Tokenization and Marketplace
One of the unique features of the Oasis Network is its focus on data privacy and tokenization. It allows users to control and monetize their data by creating data tokens. These tokens can be traded on the Oasis Network's decentralized marketplace. Every time a data token is bought or sold, a small commission is paid to the Oasis Network.
How Can I Make Money with Oasis Network?
Investing in and working with cryptocurrencies can be a profitable venture, and the Oasis Network (ROSE) offers numerous opportunities for investors and developers. Here's how you can make money with Oasis Network.
Investing in ROSE
Investing in the ROSE token, the native cryptocurrency of the Oasis Network, can be a viable way to make money. As with all cryptocurrencies, the value of ROSE can fluctuate significantly, offering the potential for high returns on investment. However, it's crucial to remember that investing in any cryptocurrency, including ROSE, involves risks, and it's essential to do thorough research before making any investment decisions.
Staking ROSE Tokens
If you hold ROSE tokens, you can stake them to earn rewards. Staking involves locking up your tokens to help secure the network. In return, you'll receive rewards in the form of additional ROSE tokens. The more tokens you stake, and the longer you stake them for, the greater your potential rewards.
Building and Deploying DApps
The Oasis Network isn't just a platform for transactions; it's also a platform for building and deploying decentralized applications (DApps). If you're a developer, you can potentially profit from creating DApps on the Oasis Network. These can range from games to financial applications. Depending on the DApp's success, you could earn money from transaction fees, in-app purchases, and more.
Participating in the Data Marketplace
The Oasis Network's data marketplace offers another way to make money. If you have valuable data that you're willing to share, you can tokenize it and sell it on the marketplace. This allows you to monetize your data while maintaining control over who can access it.
In conclusion, the Oasis Network provides various ways for the platform and its users to generate income. Whether it's through transaction fees, staking, developing DApps, or participating in the data marketplace, the opportunities are vast and varied. However, as with any investment or business venture, it's important to conduct thorough research and consider the risks before getting involved.
How Can I Buy Oasis Network (ROSE)?
Purchasing cryptocurrencies can seem complicated at first, but with a step-by-step guide, the process can be straightforward. Here's how you can buy Oasis Network (ROSE).
Create an Account on Binance
The first step is to create an account on a cryptocurrency exchange that lists Oasis Network (ROSE). Binance, one of the largest and most credible exchanges in the world, is a good choice. You can easily create an account on Binance by following the prompts on their website.
Verify Your Account
Once you've created your account, the next step is to verify it. This generally involves providing some form of identification. The process may vary slightly depending on your country of residence, but Binance provides clear instructions to guide you through it.
Secure Your Account
Security is paramount when dealing with cryptocurrencies. Binance offers several security measures, including two-factor authentication (2FA), which you should enable to protect your account from unauthorized access. Always ensure you have a strong, unique password and never share it with anyone.
Deposit Fiat Or Cryptocurrency
Now that your account is set up and secure, you can deposit funds into it. Binance allows you to deposit either fiat currency or cryptocurrency. If you're new to cryptocurrencies, fiat deposit might be the easiest route. However, if you already own some cryptocurrency, you can deposit that instead.
Buy Oasis Network (ROSE)
With funds in your Binance account, you're ready to buy Oasis Network (ROSE). Simply navigate to the appropriate trading pair (e.g., ROSE/USD if you deposited USD or ROSE/BTC if you deposited Bitcoin). Enter the amount you wish to buy and execute your trade.
Store Your ROSE in a Secure Wallet
After purchasing ROSE, it is advisable to transfer your coins to a secure wallet rather than leaving them on the exchange. Transferring your ROSE to a wallet minimizes the risk of losing your coins if the exchange is hacked.
For a more detailed guide on how to buy ROSE, you can visit this page.
What are the Best Wallets for ROSE?
Storing your Oasis Network (ROSE) in a secure wallet is crucial. Here are some of the best wallets for ROSE.
Ledger
The Ledger hardware wallet, particularly the Ledger Nano S and Ledger Nano X, are considered one of the safest places to store cryptocurrencies, including ROSE. As a hardware wallet, it stores your coins offline, making it virtually immune to hacks.
Trezor
Trezor is another reliable hardware wallet. It supports over 1000 cryptocurrencies, including ROSE. Trezor offers advanced security features and the convenience of managing your cryptocurrencies safely.
Trust Wallet
For those who prefer a mobile wallet, Trust Wallet is a strong choice. It's a multi-currency wallet with a user-friendly interface, making it excellent for beginners. Security is also a priority, with key features such as encrypted keys that remain on your device.
MetaMask
MetaMask is a popular web-based wallet that also supports ROSE. It's an Ethereum wallet, but also supports any Ethereum-based token. MetaMask is easy to use and integrates well with decentralized applications, offering a seamless experience.
Remember, the security of your cryptocurrencies is largely in your hands. Always keep your private keys private, use secure networks when transacting, and keep your wallet software up to date.
How Can I Find More Oasis Network (ROSE) News?
Staying updated with the latest developments on Oasis Network (ROSE) is essential for those interested in this innovative cryptocurrency. Many reliable sources provide regular updates about Oasis Network. Here, we will look at some of these sources.
Oasis Network Website
The Oasis Network's official website is a great place to start. It provides comprehensive information about the platform, including its objectives, team members, and technical details. The website is regularly updated with the latest news and developments.
Oasis Network Whitepaper
For those seeking an in-depth understanding of the Oasis Network, the whitepaper is the best resource. It offers a detailed description of the platform's design, operation, and goals. Reading the whitepaper is an excellent way to grasp the technology behind the Oasis Network.
Oasis Network Twitter
Social media is an effective avenue to stay up-to-date with real-time updates. The Oasis Network's Twitter account posts regular updates about network changes, events, collaborations, and much more.
Oasis Network Reddit
Reddit is a popular platform for cryptocurrency enthusiasts. The Oasis Network subreddit is a community-driven forum where users discuss the latest news, share opinions, and ask questions about the Oasis Network. It's a great place to interact with others interested in this cryptocurrency.
Coins Similar To Oasis Network (ROSE)
While Oasis Network is unique in many ways, several other cryptocurrencies share similar features or goals. Let's take a look at some of these.
NEM
NEM is a peer-to-peer cryptocurrency and blockchain platform launched in 2015. It introduces new features to the blockchain system, such as its proof-of-importance (POI) algorithm, multisignature accounts, and encrypted messaging. For more details about NEM, head over to the link provided.
Qtum
Qtum is an open-source blockchain project that merges the strengths of Bitcoin's robust blockchain and Ethereum's Virtual Machine to build decentralized applications. It's a fascinating project that aims to streamline daily business operations. To know more about Qtum, feel free to visit the provided link.
Zilliqa
Zilliqa is a high-performance, high-security blockchain platform designed to ensure fast, secure smart contracts and decentralized apps. It introduces the idea of sharding to drastically increase network scalability. If you're interested in learning more about Zilliqa, check out the link above.
Chia
Finally, Chia is a new cryptocurrency that harnesses unused storage space on hard drives for its blockchain. It was created by Bram Cohen, the inventor of BitTorrent, and aims to be a more eco-friendly alternative to Bitcoin. For more information about Chia, visit the link provided.
Coins Similar To Oasis Labs