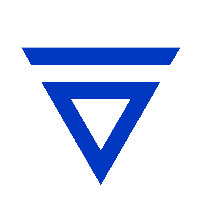 Velas (VLX)
$ 0.0074269
| | | |
| --- | --- | --- |
| | | |
| | | | | | |
| --- | --- | --- | --- | --- | --- |
| | 2020-07-08 | PoS | -1 | 2,505,466,237 | NO |
| blockchain | 0 | 0 | 0 | 0 | Trade |
Velas (VLX) price today is $0.0074269 USD. Trading volume was 682,473.58 VLX in the last 24 hours. Current market cap of Velas is $18,607,820 USD. Velas has a circulating supply of 2,505,466,237 VLX coins out of a maximum supply of unlimited VLX coins.
Velas (VLX) Project Review
What is Velas (VLX)?
Velas (VLX) is a self-learning and self-optimizing blockchain platform for secure, interoperable, highly scalable transactions and smart contracts. The Velas blockchain uses artificial intuition to streamline its consensus algorithm, which maintains decentralization, stability, and security within the network. The project was officially launched on October 3, 2019.
The Velas team, led by founder and CEO Alex Alexandrov, has a wealth of experience in diverse areas such as cryptography, economics, and artificial intelligence. Alexandrov is also the founder of CoinPayments - one of the most popular cryptocurrency payment gateways. The team's blend of industry experience and innovative thinking has resulted in a unique vision for Velas.
The Vision Behind Velas
Velas aims to address the key issues that plague many blockchains today - scalability, security and interoperability. By leveraging artificial intuition, Velas is capable of optimizing its blockchain network in real-time, ensuring optimal performance and user experience.
Velas also places a strong emphasis on security. The platform uses advanced cryptographic techniques to ensure the confidentiality and integrity of transactions. Additionally, Velas' unique consensus algorithm, known as Artificial Intuition Delegated Proof of Stake (AIDPOS), ensures network stability and reduced risk of attacks.
Velas (VLX) Use Cases
Velas' native token, VLX, has various use cases within the Velas ecosystem. Here are some of the primary uses for VLX:
Transactional Use
VLX is used as the primary means of transacting value on the Velas blockchain. Users can send and receive VLX tokens quickly and securely, making it ideal for everyday transactions.
Staking
VLX tokens can be staked in the Velas network, allowing token holders to participate in the network's consensus algorithm. Stakers are rewarded with additional VLX tokens for their participation in maintaining the network's stability and security.
Governance
Velas is a decentralized platform with its own governance model. VLX token holders can vote on various proposals, including changes to network parameters, the introduction of new features, and more. This allows the Velas community to have a say in the direction of the project.
Utility in DApps
Velas is capable of supporting decentralized applications (DApps) on its platform. VLX tokens can be used within these DApps, serving as a utility token. This opens up a wide range of potential use cases for VLX, from gaming and entertainment to finance and business applications.
Interoperability
Velas is designed to be interoperable with other blockchains. This means that VLX tokens can be used not just within the Velas ecosystem, but across other blockchain platforms as well. This interoperability extends the potential use cases for VLX and increases its potential value.
In conclusion, Velas represents a significant step forward in blockchain technology. By combining artificial intuition with advanced cryptographic techniques, Velas provides a highly scalable, secure, and interoperable blockchain platform that is well-suited to the demands of modern digital transactions and DApps. With its native VLX token offering a range of use cases from transactions to staking and governance, Velas is a project with a bright future in the blockchain space.
How to Buy Velas (VLX)?
Velas (VLX) is a cryptocurrency that has gained considerable attention for its robust blockchain network and smart contract functionality. Buying VLX may seem complicated at first, but it's quite a straightforward process once you understand the steps involved. Here's a guide to help you navigate your way through.
Create an Account on Bitget
Your first step to buying VLX is creating an account on a cryptocurrency exchange that supports VLX. One such exchange is Bitget. On the Bitget homepage, click the 'Sign Up' button and follow the prompts to create your account.
Verify Your Account
After creating an account, you need to verify it to comply with KYC (Know Your Customer) regulations. This typically involves submitting a copy of your identification document and a recent utility bill for address verification. The verification process varies from one exchange to another, but it usually takes a few hours to a couple of days.
Secure Your Account
Security is paramount in the world of cryptocurrency. It's recommended to enable two-factor authentication (2FA) on your account. This security measure adds an extra layer of protection, making it difficult for unauthorized parties to gain access to your account.
Deposit Fiat Or Cryptocurrency
Once you've verified and secured your account, you're ready to fund it. Bitget supports both fiat and cryptocurrency deposits. You can make a fiat deposit through a bank transfer or credit/debit card, or you can deposit cryptocurrency from another wallet. Ensure the currency you deposit is exchangeable for VLX.
Buy Velas (VLX)
After depositing funds into your Bitget account, you're now ready to purchase VLX. Navigate to the market section of the exchange, locate the VLX pair (for example, VLX/USD if you deposited fiat or VLX/BTC if you deposited Bitcoin), and place a buy order. Once the order is filled, VLX will be added to your Bitget wallet.
Store Your VLX in a Secure Wallet
Exchanges are not the safest places to store your cryptocurrency for the long term due to the risk of hacking. It's recommended to transfer your VLX to a secure wallet. Ensure the wallet supports VLX and remember to keep your private keys confidential and secure.
Best Wallets for VLX
When it comes to storing VLX, not all wallets are created equal. Some are known for their superior security features, while others are favored for their user-friendly interface. Here are some of the best wallets for VLX:
Velas Wallet - The official wallet developed by the Velas team. It offers high security, supports all Velas tokens, and allows users to stake VLX for rewards.
Guarda Wallet - A multi-currency wallet that supports VLX among other cryptocurrencies. Guarda is known for its strong security features and user-friendly interface.
Trust Wallet - A popular choice among cryptocurrency users. Trust Wallet provides a secure and easy way to store VLX.
Remember, the safety of your VLX is as secure as the wallet storing it. Always take necessary precautions and keep your wallet secure.
For a more detailed guide on how to buy VLX, visit here.
Velas (VLX) Tokenomics
The world of cryptocurrency is expansive and full of potential for those willing to navigate its complexities. Among the many digital currencies available, Velas (VLX) stands out due to its unique tokenomics. As a crucial aspect of any cryptocurrency, understanding the tokenomics of Velas can provide valuable insights into its potential growth and overall stability.
Circulating Supply
The circulating supply of Velas (VLX) is currently 2,485,923,188 VLX. This number represents the total quantity of VLX tokens that are currently in circulation and being actively traded in the market. It's important to note that this figure also includes tokens that have been mined but are not currently being traded.
Max Supply
Interestingly, Velas has a Max Supply of 0 VLX, which means there is no hard cap on the total amount of VLX that can be created. This is a significant feature of Velas's tokenomics as it allows for the potential of unlimited scalability. However, it's worth noting that an unlimited supply can also lead to inflation if the creation of new tokens is not carefully regulated.
Total Supply
The total supply of Velas is also 2,485,923,188 VLX, mirroring the circulating supply. The total supply includes all tokens that have ever been created, including those that are not currently in circulation. This figure can be seen as the broadest measurement of the coin's supply.
Outstanding Supply
The outstanding supply of Velas is not applicable, as all the tokens that have been created are either in circulation or held by the company.
How to Find More Velas (VLX) News
Keeping up with the latest news and updates is crucial for any investor or enthusiast in the crypto space. It allows you to make informed decisions and stay ahead of the curve. Here are some reliable sources where you can find the most recent and relevant news about Velas and its token VLX.
Velas Website
The official Velas website (https://velas.com/) is the primary source of information about the project. The website provides comprehensive details about the project, including its mission, team, partnerships, and development updates. It's also a great place to find out about any upcoming events or initiatives that Velas is involved in.
Velas Whitepaper
For a more in-depth understanding of Velas and its tokenomics, the project's whitepaper is an essential resource. The Velas whitepaper can be accessed at https://drive.google.com/file/d/1gPxFKW8wSRF_iQY5fu4fV-Il33psyA-u/view, and it provides a detailed explanation of the project's technical specifications and intended roadmap.
Velas Twitter
Social media platforms are an excellent way to stay updated on the latest developments in the crypto world. Velas's official Twitter account (@VelasBlockchain) regularly posts updates about the project, including news, announcements, and community engagement activities.
Velas Reddit
Reddit is a popular online platform where users can discuss and share information about various topics, including cryptocurrencies. The Velas subreddit ([https://reddit.com/r/Velas](https://