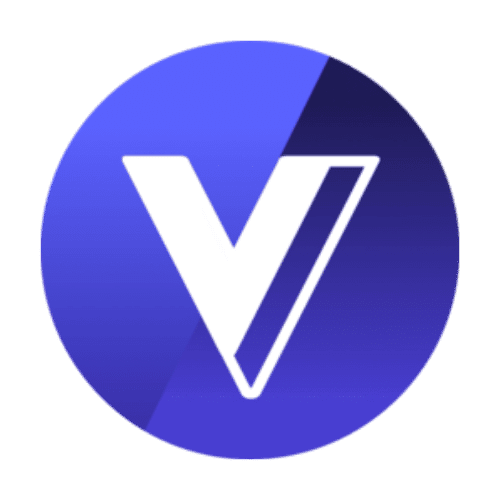 Voyager Token (VGX)
$ 0.1216362
| | | |
| --- | --- | --- |
| | | |
| | | | | | |
| --- | --- | --- | --- | --- | --- |
| ETH | 2017-06-28 | N/A | -1 | 0 | NO |
| token | 0 | 0 | 0 | 0 | Trade |
Voyager Token (VGX) price today is $0.1216362 USD. Trading volume was 242.67 VGX in the last 24 hours. Current market cap of Voyager Token is $35,723,538 USD. Voyager Token has a circulating supply of 0 VGX coins out of a maximum supply of unlimited VGX coins.
An In-Depth Look at Voyager Token (VGX)
What is Voyager Token (VGX)?
Voyager Token (VGX) is a cryptocurrency that operates within the Voyager ecosystem, a digital asset broker that provides retail and institutional investors with a turnkey solution to trade crypto assets. The platform's native token, VGX, fuels its brokerage services, providing users with numerous benefits and incentives.
The Voyager project was launched on July 18, 2017, by a team of finance and technology industry veterans with extensive experience in online brokerage, financial technology, and blockchain technology. The founding team includes Stephen Ehrlich, a Wall Street veteran with a background in online brokerage, and Oscar Salazar, one of the original architects of the Uber concept.
Voyager aims to bring a new level of accessibility and transparency to the cryptocurrency marketplace, something they believe is often lacking in the current landscape. Their mission is to provide every investor with a trusted and secure access point to the crypto market.
The VGX token is based on the Ethereum blockchain and follows the ERC20 token standard. This means it inherits the proven security and performance benefits of the Ethereum network, and is compatible with all ERC20-supporting wallets and exchanges.
The Team and Launch
The Voyager team is led by CEO Stephen Ehrlich, who has over 25 years of experience in the financial services industry, including serving as CEO of Lightspeed Financial, a retail broker-dealer. Oscar Salazar, the project's Chief Technology Officer, is an experienced technology strategist and architect, having previously served as the founding CTO and Chief Architect of Uber.
The official launch date of Voyager was July 18, 2017. Since then, the platform and its native token VGX have rapidly gained traction in the crypto community, thanks to its unique value proposition and the team's strong background and experience.
Voyager Token (VGX) Use Cases
The primary use case of the Voyager Token (VGX) is to incentivize and enhance user engagement within the Voyager platform. VGX holders are eligible for a range of benefits, including fee discounts, higher interest rates on savings, and cashback rewards.
Fee Discounts and Cashback Rewards
VGX holders can benefit from reduced fees on the Voyager platform. This includes lower withdrawal fees, reduced exchange fees, and more. Additionally, users can earn cashback rewards in VGX for trades executed on the platform. The percentage of cashback rewards depends on the amount of VGX held by the user.
Earning Interest
Another significant use case for VGX is the ability to earn interest. Users who hold VGX in their Voyager account can earn interest on their tokens. The interest rate is determined by the platform and may vary based on market conditions.
Voyager Loyalty Program
The Voyager Loyalty Program (VLP) is another significant use case for VGX. The VLP is a tiered rewards system that delivers more benefits as users hold more VGX. These benefits include additional interest on held assets, fee discounts, and more.
In conclusion, Voyager Token (VGX) is a core component of the Voyager platform, providing users with multiple incentives to engage with the brokerage service. The experienced team, combined with the appealing use cases of the token, make VGX an interesting prospect in the world of cryptocurrency.
How Can I Buy Voyager Token (VGX)?
Buying the Voyager Token (VGX) can be a straightforward process once you understand the steps involved. Here we will guide you through the process of purchasing VGX tokens on Binance, one of the biggest and most reliable cryptocurrency exchanges in the world.
Create an Account on Binance
To start with, you'll need to create an account on Binance. This process is quite simple: just click on the 'Register' button on the Binance homepage and follow the instructions to provide your email address and create a password.
Verify Your Account
After registration, you need to verify your account. This procedure is necessary to ensure the security of your account and comply with regulatory requirements. Account verification typically involves providing some personal information and documentation to prove your identity, such as a scanned copy of your ID or passport.
Secure Your Account
Next, it's crucial to secure your account. Binance offers several security features you can use, including two-factor authentication (2FA), which adds an extra layer of security to your account. This feature requires you to provide two types of identification when logging in: your password and a unique code generated by an app on your mobile device.
Deposit Fiat Or Cryptocurrency
Once your account is set up and secure, you'll need to deposit funds. Binance allows you to deposit either fiat currency (such as USD or EUR) or cryptocurrency (like Bitcoin or Ethereum). To do this, go to the 'Funds' section and select 'Deposits'. Then, choose the currency you wish to deposit and follow the instructions provided.
Buy Voyager Token (VGX)
With funds in your account, you're ready to purchase VGX tokens. To do this, navigate to the 'Markets' section and search for the VGX token. Click on it, then enter the amount you wish to purchase and click 'Buy VGX'.
Store Your VGX in a Secure Wallet
After purchasing VGX, it's crucial to store your tokens in a secure wallet. This is because keeping your tokens on an exchange can expose them to risks such as hacking. Binance provides its own secure digital wallet, but using an external wallet can provide additional security.
What are the Best Wallets for VGX?
When choosing a wallet to store your VGX tokens, there are several options available, each with its unique features and levels of security. Here are some of the best wallets for VGX:
Trust Wallet: This is a popular mobile wallet that supports a wide variety of cryptocurrencies, including VGX. Trust Wallet is known for its user-friendly interface and high level of security.

Ledger Nano S: This is a hardware wallet, which means it stores your VGX tokens offline - the most secure way to store cryptocurrency. Ledger Nano S supports a wide range of cryptocurrencies and is easy to use.

Trezor: Another hardware wallet, Trezor, offers top-notch security by storing your tokens offline. It supports a wide variety of cryptocurrencies and is also easy to use.

MetaMask: This is a web-based wallet that can be used as a browser extension. MetaMask supports a wide range of cryptocurrencies, including VGX, and offers a user-friendly interface.
Remember, the security of your VGX tokens is paramount, so choose a wallet that best suits your security needs and comfort level. For a more detailed guide on how to buy VGX, please visit this page.
Voyager Token (VGX) Tokenomics
Voyager Token (VGX) is a cryptocurrency that has been gaining traction in the crypto community due to its unique tokenomics. The underlying economics of a cryptocurrency is a crucial factor in its potential for success, and VGX has a number of standout features in this regard.
Circulating Supply
As of the time of writing, the circulating supply of VGX stands at 278,482,214 tokens. This is the number of tokens that are currently being traded in the open market. The circulating supply is a key factor to consider when assessing the value of a cryptocurrency as it indicates how many tokens are currently available to buy and sell.
Max Supply
The max supply of VGX is set at 279,387,971 tokens. This is the maximum number of tokens that will ever be created. Once this number is reached, no new tokens will be minted. The max supply is an important metric as it provides an indication of the potential scarcity of the cryptocurrency. The more scarce a token is, the more valuable it could potentially become.
Total Supply
The total supply of VGX is currently the same as the circulating supply, at 278,482,214 tokens. The total supply includes all tokens that have been created, regardless of whether they are currently circulating in the open market, held in private wallets, or locked in smart contracts.
Outstanding Supply
The outstanding supply of VGX is currently 0%. This means that all tokens that have been created are already in circulation. There are no tokens that have been minted but not yet issued. This suggests that there is unlikely to be a sudden influx of new tokens into the market, which could potentially drive down the price.
How Can I Find More Voyager Token (VGX) News?
Keeping up to date with the latest news and developments surrounding VGX is crucial for anyone interested in investing in or trading this cryptocurrency. Fortunately, there are several online resources where you can find the most recent information about VGX.
Voyager Token Website
The official Voyager Token website is the first port of call for anyone looking for accurate and up-to-date information about VGX. The website provides a wealth of information about the token, including its latest price, market cap, and trading volume.
Voyager Token Whitepaper
For those interested in the technical details of VGX, the Voyager Token Whitepaper is a must-read. The whitepaper provides a detailed explanation of the technology behind VGX, its use cases, and its tokenomics.
Voyager Token Twitter
The Voyager Token Twitter account is a great resource for the latest news and updates about VGX. The account regularly posts announcements, updates, and other relevant information about the token.
Voyager Token Reddit
The Voyager Token Reddit community is a lively forum where VGX enthusiasts gather to discuss the latest developments, share news, and engage in debates about the token. This subreddit is a great place to connect with other VGX supporters and stay informed about the latest happenings in the VGX community.