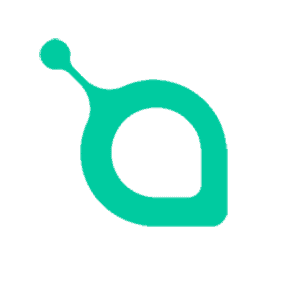 Siacoin (SC)
$ 0.0000000
| | | |
| --- | --- | --- |
| | | |
| | | | | | |
| --- | --- | --- | --- | --- | --- |
| | | | 0 | 0 | NO |
| | | | 0 | 0 | Trade |
Siacoin (SC) price today is $0.0000000 USD. Trading volume was 0.00 SC in the last 24 hours. Current market cap of Siacoin is $0 USD. Siacoin has a circulating supply of 0 SC coins out of a maximum supply of 0 SC coins.
An In-Depth Look at Siacoin (SC)
What is Siacoin (SC) and how does it work?
Overview
Siacoin (SC) is a digital cryptocurrency that aims to provide an open-source low-cost solution for cloud storage, offering encryption and distribution of files that are divided into several parts across a decentralized network. It is the native utility token of Sia, a blockchain-based distributed, decentralized cloud storage platform. Launched on August 26, 2015, Siacoin is used to facilitate transactions within the Sia network, as well as a kind of collateral to ensure the fulfillment of storage contracts.
Technical Aspects
Siacoin operates on its own unique blockchain technology, developed by Nebulous Labs. The platform uses a proof-of-work (PoW) algorithm which allows for the creation and execution of smart contracts, mainly storage contracts on the Sia network.
The distinguishing feature of Siacoin is that it splits and distributes files across a decentralized network. When you rent storage space on Sia (using Siacoins), your files are stored on nodes across the globe, reducing any single point of failure and ensuring uptime and redundancy.
Each file is encrypted before being sent to the network and is only accessible by the renter, ensuring privacy and security beyond traditional cloud storage platforms. The smart contracts in Sia are also equipped with automatic pricing mechanisms, which allows the network to set storage prices without any need for manual interference.
Team
Siacoin was developed by Nebulous, Inc., a for-profit entity based in Boston, Massachusetts. The Nebulous team is mainly made up by its two co-founders, David Vorick and Luke Champine.
David Vorick, the CEO of Nebulous, is a software developer who graduated from Rensselaer Polytechnic Institute. He is also the lead developer of the Sia project. Luke Champine, the President of Nebulous, is also a software developer and a graduate of Rensselaer Polytechnic Institute.
Since the launch of Siacoin, the team has worked tirelessly to improve the technical aspects and increase the adoption of the cryptocurrency. The company has managed to attract investment from prominent firms such as Procyon Ventures, Raptor Group, Fenbushi Capital, and others.
The team has also established partnerships with Nextcloud and Minio to provide users with easy-to-use interfaces for storing data on the Sia network.
Throughout its development, Sia and its native cryptocurrency Siacoin have shown their potential in revolutionizing the cloud storage industry. With a dedicated team and innovative technology, it has the potential to provide a secure, private, and cost-effective solution for cloud storage.
How Does Siacoin (SC) Make Money?
Siacoin (SC) is a unique type of cryptocurrency that has gained popularity due to its innovative approach to decentralized storage. Unlike traditional cryptocurrencies, Siacoin makes money through a distinctive business model. Let's delve into the specifics of how it accomplishes this.
Renting Out Unused Storage Space
The primary way that Siacoin makes money is by enabling users to rent out their unused storage space. Users who have spare capacity on their hard drives can lease it out to others who need it, in exchange for Siacoin. This peer-to-peer network removes the need for centralized servers, and therefore, the costs associated with them. This innovative approach has proven to be a profitable venture for Siacoin.
Transaction Fees
Another method that Siacoin employs to generate revenue is through transaction fees. Every time a file is uploaded, downloaded, or a contract is created on the Sia network, a small fee is charged. These fees are paid in Siacoins and contribute significantly to the overall income of the platform.
Host Compensation
Hosts, or those users who offer their storage space for rent, are compensated in Siacoins. This incentivizes more users to join the network and offer their unused storage, thereby growing the Siacoin ecosystem and indirectly contributing to its profitability.
How Can I Make Money With Siacoin?
There are several ways to make money with Siacoin, and they mostly revolve around participating in its unique ecosystem. Here are some ways you can profit from Siacoin.
Becoming a Host
As mentioned earlier, one of the primary ways to earn money with Siacoin is by becoming a host. If you have unused storage space on your computer, you can rent it out to other users on the Sia network. In return, you will be paid in Siacoins. The more storage space you can offer, the more you stand to earn.
Trading Siacoin
Like other cryptocurrencies, Siacoin can be traded on a variety of crypto exchanges. If you're savvy with the market trends, you can buy Siacoins when the price is low and sell them when the price increases. However, this method requires a deep understanding of the crypto market and is susceptible to its volatility.
Mining Siacoins
Another way to earn Siacoins is through mining. Siacoin uses the Proof of Work (PoW) consensus algorithm, which means new coins are created and transactions are validated through a process known as mining. By using your computer's processing power, you can help maintain the Siacoin network and earn Siacoins as a reward.
Investing in Siacoin
For those who believe in the long-term potential of Siacoin and its unique approach to decentralized storage, investing can be a profitable strategy. By buying and holding Siacoins for a longer period, you may see a significant return on your investment as the value of Siacoin increases.
In conclusion, Siacoin provides a unique opportunity for both the platform and its users to profit. Its innovative approach to decentralized storage has created a new market for unused storage space, while also offering multiple ways for users to earn money. As with any investment, it's important to do your research and understand the risks involved.
How Can I Buy Siacoin (SC)?
The first step in acquiring Siacoin (SC) involves creating an account on a cryptocurrency exchange that supports this digital asset. Here, we will take you through the process of purchasing Siacoin on Binance, one of the most popular and reliable crypto exchanges.
Create an Account on Binance
The first step involves creating an account on Binance. Visit the Binance homepage and click on the "Register" button. You will be required to provide an email address and create a secure password. Be sure to use an email address you have access to, as you will need it for account verification.
Verify Your Account
After creating your account, Binance will ask you to verify your email address. Simply go to your email inbox, locate the Binance email and click on the verification link. Binance also requires users to complete a KYC (Know Your Customer) process, which may involve providing additional personal information.
Secure Your Account
Security is crucial when dealing with digital assets. Therefore, ensure you enable 2FA (Two-Factor Authentication) on your Binance account. This provides an additional layer of security, making it difficult for unauthorized users to access your account.
Deposit Fiat or Cryptocurrency
Once your account is set up and secure, you can deposit funds. Binance allows users to deposit either fiat (like USD or EUR) or other cryptocurrencies (like BTC or ETH). Locate the "Funds" section, select "Deposits" and follow the prompts to add funds to your account.
Buy Siacoin (SC)
With funds in your account, you can now purchase Siacoin. Navigate to the SC trading page on Binance and place a buy order. You can choose a market order (buys instantly at market price) or a limit order (buys when the price reaches a certain point).
Store Your Siacoin in a Secure Wallet
After purchasing, it's advisable to transfer your Siacoin to a secure wallet. Storing your SC on the exchange exposes you to risks, including potential hacks. Simply locate your wallet address and use it to transfer the coins from Binance to your wallet.
Remember, this is a simplified guide. For a more detailed guide on how to buy SC, visit Datacoinz.
What are the Best Wallets for Siacoin (SC)?
Safeguarding your Siacoin (SC) in a secure and reliable wallet is crucial. Here, we provide a couple of the best wallets that support Siacoin.
Sia-UI Wallet: This is the official Siacoin wallet. It's a desktop wallet that allows you to store your SC and rent or sell storage space. It's available for Windows, macOS, and Linux operating systems.

Ledger Nano S: This is a hardware wallet, meaning it stores your Siacoin offline, providing maximum security. It's one of the most trusted wallets in the crypto world.

Trust Wallet: This is a mobile wallet that allows you to store various cryptocurrencies, including Siacoin. It's user-friendly and highly secure.
Remember, always keep your wallet's private key safe and don't share it with anyone. Each of these wallets offers a unique blend of security, convenience, and functionality, so you can choose the one that best suits your needs.
How Can I Find More Siacoin (SC) News?
In the fast-paced world of cryptocurrency, staying up-to-date with the latest news and developments is crucial. Here's how you can keep your finger on the pulse of Siacoin (SC).
The official Siacoin website is your go-to resource for all things Siacoin. Here you can find detailed information about the coin, its unique features, and the team behind it. The website is regularly updated with the latest news, updates, and advancements, making it a reliable source of current and accurate information.
For a more in-depth understanding of Siacoin and its underlying technology, the Siacoin whitepaper is a must-read. This comprehensive document lays out the technical framework of the Siacoin platform, providing a deep dive into its functionalities, use cases, and future potential.
Siacoin's official Twitter page is another excellent source of information. The page is regularly updated with news, developments, and announcements from the Siacoin team. It's also a great way to engage with the Siacoin community and participate in discussions about the coin.
For the latest gossip, speculation, and user experiences, the Siacoin Reddit page is worth checking out. This active community of enthusiasts and investors offers a wealth of knowledge, insights, and discussions about Siacoin, making it an invaluable resource for those interested in this cryptocurrency.
Coins Similar to Siacoin (SC)
The world of cryptocurrency is vast and varied. If you're interested in Siacoin, you might also want to explore these similar coins: Golem, Flux, Arweave, and Helium.
Golem is a decentralized marketplace for computing power. It enables users to rent out their unused computing resources or buy computing power from others. Like Siacoin, Golem leverages blockchain technology to provide decentralized services. To learn more about Golem, you're invited to visit their page.
Flux is a scalable and decentralized blockchain platform for dApps (decentralized applications). It aims to make blockchain technology accessible to all by simplifying the creation and use of dApps. If you're fascinated by Siacoin's decentralized storage system, you might find Flux's approach towards decentralization equally appealing. Discover more about Flux here.
Arweave is a unique platform that offers permanent, low-cost data storage on the blockchain. It uses a novel data structure called the blockweave, which is designed to provide scalable on-chain storage in a cost-effective manner. If Siacoin's focus on decentralized storage resonates with you, Arweave's permanent storage solution might also pique your interest. Find out more about Arweave by visiting their page.
Helium is a decentralized network for Internet of Things (IoT) devices, powered by a cryptocurrency incentive program. Like Siacoin, Helium aims to disrupt traditional industries with innovative, decentralized solutions. If you're intrigued by the potential of blockchain technology in real-world applications, you might want to learn more about Helium. You can do so by visiting their page.
Siacoin Markets
Rank
Exchange
Country
Coin Types
Fees
Trade
1

Crypto.com

Hong Kong

287

Currencies including SC

0.04% - 0.4%

More info
2

Binance

Cayman Islands

366

Currencies including SC

0,10%

More info
3

SuperEx

Unknown

370

Currencies including SC

Varies

More info
4

Bybit

British Virgin Islands

339

Currencies including SC

Varies

More info