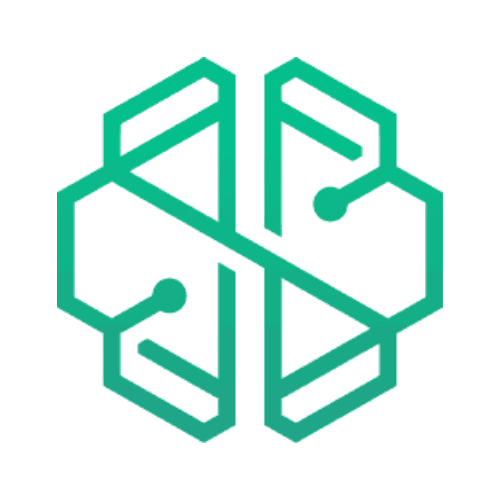 SwissBorg (CHSB)
$ 0.0000000
| | | |
| --- | --- | --- |
| | | |
| | | | | | |
| --- | --- | --- | --- | --- | --- |
| | | | 0 | 0 | NO |
| | | | 0 | 0 | Trade |
SwissBorg (CHSB) price today is $0.0000000 USD. Trading volume was 0.00 CHSB in the last 24 hours. Current market cap of SwissBorg is $0 USD. SwissBorg has a circulating supply of 0 CHSB coins out of a maximum supply of 0 CHSB coins.
An In-Depth Look at SwissBorg (CHSB)
SwissBorg (CHSB) is a revolutionary addition to the world of digital currencies that aims to democratize wealth management by leveraging blockchain technology. This article delves into an in-depth analysis of SwissBorg, discussing its overview, technical aspects, and the team behind its development and success.
What is SwissBorg (CHSB) and how does it work?
Overview
SwissBorg, abbreviated as CHSB, is a cryptocurrency wealth management platform based on the Ethereum blockchain. It utilizes the advantages of distributed ledger technology to offer democratic, decentralized, and professional financial services to individuals and institutions. Launched on 2nd February 2018, SwissBorg aims to revolutionize wealth management services with a community-centric approach powered by blockchain technology and smart contracts.
SwissBorg's native token, CHSB, is utilized within the SwissBorg network for various purposes, including participating in the decision-making process of the SwissBorg ecosystem, protecting the network, and earning rewards. Owning CHSB tokens allows members to become active participants in the ecosystem and influence its development.
Technical Aspects
SwissBorg is built on the Ethereum blockchain, implying that it leverages smart contract technology to automate the execution of contracts, thus reducing the need for intermediaries and ensuring transparency and security.
The CHSB token is an ERC-20 token, meaning it can be stored on any Ethereum-compatible wallet. The total supply of CHSB tokens is capped at 1 billion, of which approximately 57% are in circulation.
One of the unique features of SwissBorg is the 'Protect and Burn' mechanism, which is designed to protect the price of CHSB against sharp market downturns. When the price of CHSB is in a bearish condition, SwissBorg uses a portion of its revenues to buy back and burn CHSB tokens, thus reducing the total supply and creating upward pressure on the price.
Team
SwissBorg was co-founded by Cyrus Fazel and Anthony Lesoismier-Geniaux. Cyrus, the CEO, has a strong background in investment management, having worked for several years in senior roles at prominent financial institutions. Anthony, the CSO, has a deep understanding of the blockchain technology and is experienced in asset management.
The SwissBorg team comprises a diverse group of professionals with expertise in finance, computer science, and blockchain technology. The diversity of the team brings together a wide range of skills and experiences that contribute to the success and growth of SwissBorg.
SwissBorg has also managed to secure partnerships with some prominent entities in the blockchain and financial space. These partnerships have helped SwissBorg to solidify its position in the market and continue to expand its services.
In conclusion, SwissBorg is a unique project that is leveraging blockchain technology to democratize wealth management. With a strong team and innovative technical features, SwissBorg has the potential to transform the way individuals and institutions manage and invest their wealth.
How Does SwissBorg (CHSB) Make Money?
SwissBorg (CHSB), a blockchain-based wealth management platform, has been making waves in the cryptocurrency market. But how does this unique digital asset generate revenue? Let's delve into the mechanisms that drive SwissBorg's income.
Transaction Fees
SwissBorg primarily earns through transaction fees. The platform charges a small percentage of every transaction that occurs on its platform. This includes everything from buying and selling cryptocurrencies to depositing or withdrawing funds. The more the platform is used, the more money SwissBorg makes.
Premium Memberships
SwissBorg offers a premium membership known as SwissBorg Premium. This service offers members a range of benefits, including zero transaction fees, enhanced interest rates on staked cryptocurrencies, and priority customer support. SwissBorg charges a fee for this premium service, contributing significantly to their revenue stream.
Yield Wallets
SwissBorg's Yield Wallets are another major source of income for the platform. Yield Wallets allow users to earn interest on their cryptocurrency holdings. SwissBorg generates revenue by loaning out these funds to other users and institutions and charging interest. The interest paid by borrowers exceeds the interest paid to Yield Wallet holders, resulting in a net gain for SwissBorg.
How Can I Make Money with SwissBorg?
SwissBorg is not just a revenue-generating machine for the company itself. It also provides several avenues for individual users to generate income. Below are some ways you can earn money with SwissBorg.
Buying and Holding CHSB Tokens
One way to make money with SwissBorg is to buy and hold CHSB tokens. As the platform continues to grow, the demand for CHSB tokens is likely to increase. This could potentially drive up the price of the token, allowing token holders to sell at a profit.
Participating in the SwissBorg Yield Program
The SwissBorg Yield Program is another way to make money on the platform. By depositing cryptocurrencies into a Yield Wallet, users can earn daily interest on their holdings. This interest is paid out in the same cryptocurrency that is held in the wallet, allowing users to grow their cryptocurrency holdings passively over time.
Becoming a SwissBorg Premium Member
Becoming a SwissBorg Premium member can also be a profitable move. While there is a fee associated with this service, the benefits can outweigh the costs for active users. Premium members enjoy zero transaction fees, higher yield rates on their Yield Wallet holdings, and priority customer support. These benefits can help users maximize their profits on the SwissBorg platform.
To conclude, SwissBorg is a multi-faceted platform that generates revenue through transaction fees, premium memberships, and yield wallets. At the same time, it offers individuals several avenues to make money, including buying and holding CHSB tokens, participating in the Yield Program, and becoming a SwissBorg Premium member. As with all investments, potential SwissBorg users should thoroughly research and consider their options before diving in.
How Can I Buy SwissBorg (CHSB)?
SwissBorg (CHSB) is a unique cryptocurrency that aims to revolutionize the financial sector by applying blockchain technology to wealth management. Purchasing SwissBorg can be a straightforward process if you follow the right steps.
Create an Account on Huobi
Your first step to buying CHSB is to create an account on the Huobi exchange, a secure and user-friendly platform for buying and selling cryptocurrencies. Navigate to the Huobi homepage and click on the "Sign Up" button. You will need to provide some basic information including your email address and create a password.
Verify Your Account
Once you've set up your account, you'll need to verify it. This involves providing Huobi with additional information such as your full name, country of residence, and proof of identity. This process helps to secure your account and ensure that all transactions comply with regulatory requirements.
Secure Your Account
After verifying your account, it's crucial to enhance its security. Enable two-factor authentication (2FA) to add an extra layer of security. This requires you to enter a unique code sent to your mobile device each time you log in or make a transaction.
Deposit Fiat Or Cryptocurrency
With your account set up and secured, you can now deposit funds. Huobi allows you to deposit either fiat money or other cryptocurrencies. Choose the one that suits you best. If you're using fiat, you'll need to go through a bank transfer process. If you're depositing cryptocurrency, you need to transfer it from your current wallet to your Huobi wallet.
Buy SwissBorg (CHSB)
Now, you're ready to buy SwissBorg (CHSB). On Huobi's interface, select CHSB from the list of available cryptocurrencies, enter the amount you want to buy and confirm your transaction. Make sure to double-check all the details before finalizing your purchase.
Store Your CHSB in a Secure Wallet
Once you've bought your CHSB, it's important to transfer it to a secure wallet. Leaving your cryptocurrency on an exchange can expose it to risks. There are a wide variety of wallets available that support CHSB, so choose one that fits your needs in terms of security, convenience, and control.
For a more detailed guide on how to buy CHSB, please visit this page.
What are the Best Wallets for CHSB?
Storing your SwissBorg (CHSB) in a secure wallet is crucial in maintaining the safety of your investment. Here are some of the best wallets for CHSB:
SwissBorg Wealth App: This is the official wallet app for CHSB developed by the SwissBorg team. It offers high security as well as features like portfolio management and exchange capabilities.

MyEtherWallet: This open-source wallet is compatible with ERC20 tokens like CHSB. It provides a balance between user-friendliness and security.

Trezor: Trezor is a hardware wallet that provides an extremely high level of security. It stores your CHSB offline, making it nearly impossible for hackers to access.

Ledger Nano S: This is another reliable hardware wallet that can store CHSB. It's easy to use and has an impeccable security record.
Remember, the safety of your CHSB is paramount. Make sure to research and choose a wallet that fits your needs and provides the best security features.
How Can I Find More SwissBorg (CHSB) News?
SwissBorg (CHSB) is a leading cryptocurrency that offers a democratic, decentralized, and community-centric approach to wealth management. For those interested in learning more about this innovative platform, there are several reliable sources of information available.
SwissBorg Website
The SwissBorg Website is the primary source of information about this cryptocurrency. It offers a comprehensive overview of SwissBorg's mission, vision, and its unique wealth management platform. A visit to the website provides access to information about the company's latest news and updates, partnerships, and technology.
SwissBorg Whitepaper
For a more detailed understanding of SwissBorg's technology and business model, the SwissBorg Whitepaper is the go-to resource. The whitepaper provides in-depth insights into the platform's technical architecture, token economics, and future development roadmap.
SwissBorg Twitter
SwissBorg Twitter is another excellent source for the latest news and updates. Following SwissBorg on Twitter enables users to stay up-to-date with the latest announcements, collaborations, and milestones achieved by the company.
SwissBorg Reddit
Finally, the SwissBorg subreddit offers a community-driven platform where users can discuss, share, and learn about SwissBorg. This platform is also frequented by SwissBorg team members, providing an opportunity for direct interaction between the company and its community.
Coins Similar To SwissBorg (CHSB)
While SwissBorg is unique in its approach to wealth management, there are other cryptocurrencies out there that share similar goals or offer unique solutions in the crypto space. Here are a few of them:
DeXe
DeXe is a decentralized autonomous organization (DAO) that is built to empower the DeFi traders. It offers a range of tools and services that allow traders to automate their strategies, create investment portfolios, and compete in trading competitions. To learn more about DeXe, visit the provided link.
Numeraire
Numeraire is a groundbreaking cryptocurrency that uses artificial intelligence and machine learning to create a hedge fund managed by thousands of data scientists around the world. It aims to revolutionize the financial sector by crowdsourcing predictive models. For more information about Numeraire, follow the link above.
Voyager Token
Voyager Token operates a crypto asset broker that provides retail and institutional investors with a turnkey solution to trade crypto assets. It offers a secure and cost-effective platform for trading and managing digital assets. Explore more about Voyager Token on the given link.
Enzyme
Lastly, Enzyme (formerly known as Melon Protocol) is a decentralized asset management platform that enables anyone to set up, manage, and invest in customized on-chain investment vehicles. Check the link provided to learn more about Enzyme's unique approach to asset management.
SwissBorg Markets
Rank
Exchange
Country
Coin Types
Fees
Trade
1

Bitfinex

British Virgin Islands

174

Currencies including CHSB

0,10% > 0,20%

More info
2

Huobi

China

599

Currencies including CHSB

0,08% > 0,20%

More info
3

HitBTC

UK

433

Currencies including CHSB

0,01% > 0,1%

More info
4

Yobit

South Korea

247

Currencies including CHSB

0,20%

More info
Coins Similar To SwissBorg