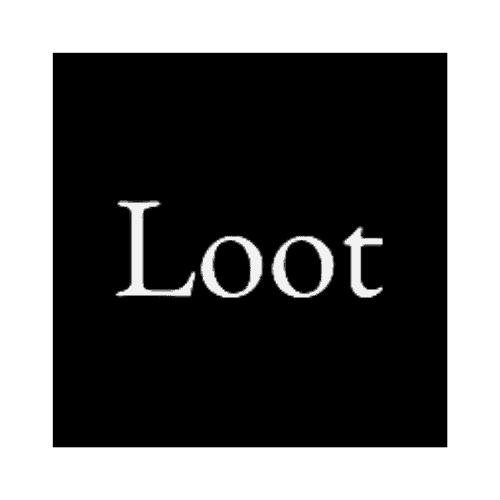 Adventure Gold (AGLD)
$ 0.7298739
| | | |
| --- | --- | --- |
| | | |
| | | | | | |
| --- | --- | --- | --- | --- | --- |
| ETH | 2021-09-01 | N/A | -1 | 0 | NO |
| token | 0 | 0 | 0 | 0 | Trade |
Adventure Gold (AGLD) price today is $0.7298739 USD. Trading volume was 10,767,958.85 AGLD in the last 24 hours. Current market cap of Adventure Gold is $56,404,654 USD. Adventure Gold has a circulating supply of 0 AGLD coins out of a maximum supply of unlimited AGLD coins.
What is Adventure Gold and How Does It Work?
Introduction
In the burgeoning realm of decentralized finance and NFTs, Adventure Gold has emerged as a notable player, uniquely positioned to offer a blend of gaming, DeFi, and NFT capabilities. Let's delve into this digital asset and uncover its significance in crypto.
Adventure Gold (AGLD) was launched on September 2, 2021, and is intrinsically linked to the Loot project, an innovative approach to NFTs and decentralized gaming. Each of the 8,000 initial Loot NFTs received 10,000 AGLD as an airdrop, marking its unique distribution strategy. The team behind Adventure Gold remains anonymous, adhering to the decentralized ethos of many crypto projects today.
What Problem Does Adventure Gold Solve/What Are Its Use Cases?
Adventure Gold serves as a multi-faceted utility token for the Loot project:
NFT Utility: AGLD can be used within the Loot ecosystem to purchase items or attributes for the Loot NFTs.
Staking and Rewards: Users can stake AGLD to earn rewards or yield, further incentivizing its holding and use.
Governance: AGLD may be used as a governance token, allowing holders to vote on proposals or changes within the Loot ecosystem.
Trading: Like other cryptocurrencies, AGLD can be traded on various exchanges.
How Can I Buy Adventure Gold?
To purchase Adventure Gold:
Register or log in on Binance.
Navigate to the trading section and search for Adventure Gold.
Choose the desired trading pair.
Enter the amount to buy and complete the transaction.
For a comprehensive guide on purchasing Adventure Gold, please visit How to Buy Adventure Gold.
What Are the Tokenomics?
Total Supply: 70,170,001
Circulating Supply: 70,170,001
Maximum Supply: No maximum supply defined
What Was the Initial Token Distribution of Adventure Gold?
Each of the 8,000 initial Loot NFTs received 10,000 AGLD as an airdrop. The remaining supply was released to the open market. Currently, exchanges like Huobi and Uniswap V3 hold significant portions of AGLD.
| Distribution Method | Percentage | Amount |
| --- | --- | --- |
| Loot NFT Airdrop | ~11.4% | 80,000,000 AGLD |
| Open Market | ~88.6% | 621,700,001 AGLD |
What Are the Best Wallets for Adventure Gold?
For securely storing your Adventure Gold, consider the following wallets:
How Can I Find More Adventure Gold News?
To stay updated on the latest developments and news surrounding Adventure Gold, consider:
---
Conclusion
Adventure Gold isn't just another cryptocurrency in the vast realm of DeFi and NFTs. It represents a significant evolution in how decentralized gaming, NFT utility, and DeFi capabilities can be merged into one cohesive ecosystem. Whether you're a crypto enthusiast or a potential investor, Adventure Gold offers a unique blend of opportunities that's worth exploring.
How to buy Adventure Gold
Adventure Gold is a top cryptocurrency and is available on virtually all cryptocurrency exchanges. The best places to buy Adventure Gold for low fees and best prices are
Where to buy Adventure Gold
You can buy Adventure Gold with GBP in the UK using Crypto.com, Coinbase, and Luno. In France and the rest of the EU, you can also buy Adventure Gold with EURO on these same exchanges. In places where buying Crypto is difficult e.g. Nigeria, you can buy bitcoin with the local currency (naira) by using Binance P2P and swapping with Adventure Gold
You can find other places to buy Adventure Gold on our long list of the best cryptocurrency exchanges.
Adventure Gold Wallets
The best wallets for Adventure Gold are Ledger, Trezor, Math Wallet, and Trust Wallet
Find more Adventure Gold news by visiting the Adventure Gold Website and the Adventure Gold Twitter