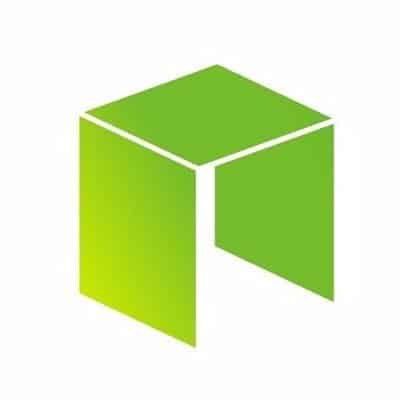 NEO (NEO)
$ 0.0000000
| | | |
| --- | --- | --- |
| | | |
| | | | | | |
| --- | --- | --- | --- | --- | --- |
| | | | 0 | 0 | NO |
| | | | 0 | 0 | Trade |
NEO (NEO) price today is $0.0000000 USD. Trading volume was 0.00 NEO in the last 24 hours. Current market cap of NEO is $0 USD. NEO has a circulating supply of 0 NEO coins out of a maximum supply of 0 NEO coins.
An In-Depth Look at Neo (NEO)
What is Neo (NEO) and how does it work?
Overview
Neo, formerly known as Antshares, is a blockchain platform and cryptocurrency designed to digitize assets and automate the management of these assets through smart contracts. This Chinese based project was launched on 2016-09-08 and has since then gained significant attention, particularly in the Asian market. The main aim of Neo is to be the distributed network for "Smart Economy".
Technical Aspects
Neo operates using a consensus mechanism known as Delegated Byzantine Fault Tolerance (dBFT). This consensus mechanism allows for high scalability and supports up to 10,000 transactions per second. It also ensures finality, meaning that once a transaction is confirmed, it cannot be reversed.
One of the key features of Neo is its support for multiple programming languages, such as C#, Java, Python, and Go. This feature makes it easier for a broad range of developers to contribute to the network. Another important aspect of Neo is its dual-token system, which includes NEO and GAS tokens. NEO tokens represent ownership in the Neo network and are used for block creation, network changes, and governance, while GAS tokens are used to pay for operations and services on the network.
Team
The Neo project was founded by Da Hongfei and Erik Zhang. Da Hongfei is one of the most prominent figures in the Chinese blockchain community. Prior to co-founding NEO, he was the founder and CEO of Onchain, a blockchain R&D company. Erik Zhang, on the other hand, is the author of the dBFT consensus algorithm and remains an active contributor to the Neo project.
The Neo Foundation, which oversees the development and promotion of the Neo project, consists of an experienced team of developers and experts from various fields. This foundation is also backed by numerous high-profile investors, including Fenbushi Capital, one of the largest and most active blockchain-focused venture capitalists in Asia.
In terms of partnerships, Neo has collaborated with various other projects and companies to enhance its ecosystem. These include partnerships with Zilliqa, a high-throughput public blockchain platform; Celer Network, a leading layer 2 scaling platform; and Swisscom Blockchain, a blockchain advisory and development company.
To summarize, Neo is a robust and versatile blockchain platform with a strong foundation and a clear vision for a smart economy. With its unique features, an experienced team, and numerous partnerships, Neo continues to be a significant player in the blockchain space.
How Does Neo (NEO) Make Money?
Neo (NEO), often referred to as the "Chinese Ethereum," is a blockchain-based platform that supports its own cryptocurrency and enables the development of digital assets and smart contracts. But how exactly does this platform generate revenue? Let's delve deeper into the mechanisms behind its economic model.
Transaction Fees
Just like many other blockchain technologies, Neo makes money from transaction fees. These fees are charged whenever users transact on the network. However, unlike Bitcoin and Ethereum, Neo does not charge transaction fees in the traditional sense. Instead, it uses a system called 'Gas,' a secondary token which is used to fuel operations on the network.
System Fees
Another avenue for revenue is the system fees charged by Neo. System fees are generally associated with the execution of smart contracts on the Neo blockchain. Essentially, developers are required to pay these fees for the computational and storage resources they consume on the Neo network.
Registration Fees for Assets and Smart Contracts
Lastly, Neo makes money from the registration fees for assets and smart contracts. Users who wish to create new assets or deploy smart contracts on the platform are required to pay a certain amount of NEO or GAS. This serves as a source of income for the platform and also as a deterrent against spam or malicious smart contracts.
How Can I Make Money with Neo?
Now that we understand how Neo itself makes money, the next question is, how can you, as an individual, make money with Neo? Here are a few practical ways.
Buying and Holding
The most straightforward method to make money with Neo is by buying and holding the NEO token. As with any other cryptocurrency, the value of NEO can fluctuate greatly. If you buy NEO when the price is low and sell when it's high, you can make a profit.
Staking
Staking is another popular method to make money with Neo. By staking NEO in a wallet, you can earn GAS tokens. The amount of GAS you earn depends on the amount of NEO you stake. This is essentially a form of passive income, as you earn GAS simply by holding NEO in your wallet.
Participating in the Neo Ecosystem
You can also make money by participating in the Neo ecosystem. This could involve developing dApps or smart contracts on the Neo platform, or participating in various initiatives by the Neo community. For example, developers who create valuable applications on the Neo platform can charge users for their services, creating a source of income.
Trading
Lastly, you can make money with Neo through trading. This involves buying and selling NEO on a cryptocurrency exchange, similar to forex trading. By capitalizing on price fluctuations, traders can make profits. However, this approach requires a good understanding of the market and carries a higher risk compared to other methods.
In conclusion, both Neo as a platform and NEO as a cryptocurrency present several avenues for generating income. Whether it's through transaction or system fees, staking, or trading, the potential for making money with Neo is substantial. However, as with any financial endeavor, it's important to do your research and understand the risks involved.
How Can I Buy Neo (NEO)?
Investing in the world of cryptocurrencies can seem intimidating at first, but by following a few simple steps, you can easily purchase Neo (NEO), a popular digital asset. Here, we will walk you through the process step-by-step.
Create an Account on Binance
Firstly, you need to create an account on Binance, one of the world's leading cryptocurrency exchanges. The signup process is quick and straightforward. Fill in your details, including an email address and a secure password.
Verify Your Account
Once you've created your account, you need to verify it. Binance will send you an email with a verification link. Click on this link to complete the verification process. Depending on your location, you may also need to provide additional information to comply with local laws and regulations.
Secure Your Account
The next step is to secure your account. Enable two-factor authentication (2FA) to add an extra layer of security. This can generally be done using a mobile app like Google Authenticator.
Deposit Fiat or Cryptocurrency
After securing your account, deposit funds into it. You can deposit either fiat money (USD, EUR, etc.) or another cryptocurrency like Bitcoin or Ethereum. Remember, different deposit methods may have different transaction fees.
Buy Neo (NEO)
Now that your account is funded, you can purchase Neo (NEO). Navigate to the trading section of Binance, select "NEO," enter the amount you would like to buy, and confirm your transaction. Congratulations, you are now a Neo holder!
Store Your Neo in a Secure Wallet
After purchasing NEO, it's crucial to transfer them to a secure wallet. Keeping your assets on an exchange exposes them to the risk of hacking. There are various wallets available that support Neo, so choose the one that best suits your needs.
For a more detailed guide on how to buy NEO, you can visit this comprehensive tutorial.
What are the Best Wallets for Neo?
If you've purchased some Neo (NEO) and you're wondering where to store it, you're in the right place. It's important to consider the security and features of different wallets. Here are some of the best wallets for Neo.
Ledger Nano S
The Ledger Nano S is a hardware wallet that supports a wide range of cryptocurrencies, including Neo. It's a highly secure option as it keeps your assets offline and away from potential hackers.
NEON Wallet
The NEON Wallet is a desktop wallet specifically designed for storing Neo. It's user-friendly and allows you to claim GAS, a secondary token used in the Neo network.
O3 Wallet
The O3 Wallet is a mobile wallet for Android and iOS. It's a convenient option for those who want to manage their Neo on the go.
Remember, always do your due diligence when choosing a wallet. Consider factors like security, user-friendliness, and the reputation of the wallet provider. Ensure that you always keep your private keys private and create a backup of your wallet for extra security.
How Can I Find More Neo (NEO) News?
To stay updated with the latest happenings in the world of Neo (NEO), a variety of online platforms can be explored. Here are a few key resources to consider.
The official Neo website is a comprehensive resource for all things related to NEO. From the latest news and updates to intricate details about the blockchain, its functionalities, and applications, the website serves as a one-stop destination for both beginners and seasoned investors.
For a deeper understanding of the technology and philosophy behind Neo, the project?s whitepaper is an indispensable resource. It offers extensive technical and conceptual details about Neo, including its design, architecture, and future development plans.
Social media is another great way to keep up with Neo news. Neo's official Twitter account provides real-time updates on the project's progress, upcoming events, partnerships, and more. It's an excellent platform for engaging with the community and developers directly.
Reddit's NEO community is a forum that brings together NEO enthusiasts from all over the world. It is a place where you can ask questions, discuss recent developments, and share your thoughts and ideas about NEO. It also often hosts AMA (Ask Me Anything) sessions with the founding members of the NEO team.
Coins Similar To Neo (NEO)
Apart from Neo, there are several other promising cryptocurrencies in the market. Here are a few that may be of interest:
Conflux is a public blockchain system that aims to achieve high throughput and scalability. It adopts a unique ?Tree-Graph? consensus mechanism to resolve the industry?s dilemma of security and scalability. To know more about Conflux and its offerings, visit the link above.
Injective Protocol is a decentralized derivative exchange protocol that provides traders with full control using a borderless DeFi trading platform. The platform allows users to trade on any derivative market, create new markets, and earn rewards on their contributed liquidity. For more information, click on the provided link.
Tezos is a decentralized, open-source blockchain network that can upgrade itself through on-chain governance. It facilitates formal verification, a technique used to improve the security and correctness of the code governing transactions. To learn more about Tezos, follow the above link.
Casper Network is a decentralized blockchain and smart contracting platform that scales for real-world usage and simplifies experiences for developers and end-users. Its protocol is designed to boost the adoption of blockchain technology, smart contracts, and DApps. To delve into the details of Casper Network, visit the link provided.