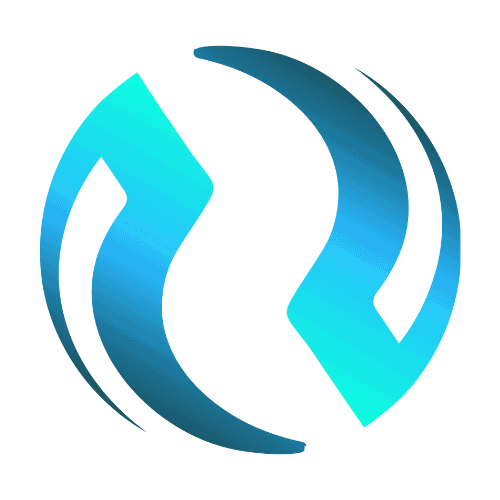 Injective Protocol (INJ)
$ 0.0000000
| | | |
| --- | --- | --- |
| | | |
Injective Protocol Details
| | | | | | |
| --- | --- | --- | --- | --- | --- |
| | | | 0 | 0 | NO |
| | | | 0 | 0 | Trade |
Injective Protocol (INJ) price today is $0.0000000 USD. Trading volume was 0.00 INJ in the last 24 hours. Current market cap of Injective Protocol is $0 USD. Injective Protocol has a circulating supply of 0 INJ coins out of a maximum supply of 0 INJ coins.
An In-Depth Look at Injective (INJ)
What is Injective (INJ) and how does it work?
Overview
Injective Protocol, symbolized as INJ, is a free, decentralized protocol built on the Ethereum blockchain designed to offer a completely decentralized ecosystem for peer-to-peer derivatives trading across a wide range of financial products. It aims to provide a fully decentralized trading experience that is resistant to front-running and free from the common problems associated with other DEXs.
Injective Protocol was launched on September 29, 2020, and its INJ token can be used for protocol governance, liquidity mining, staking, and other utilities within the Injective ecosystem.
Technical Aspects
Injective Protocol leverages state-of-the-art Layer-2 technology to facilitate seamless cross-chain derivatives trading. It is built upon a Cosmos SDK module, enabling compatibility with any Cosmos or Ethereum based assets. Additionally, it uses the Tendermint consensus algorithm and Ethereum's EVM to provide a robust and highly secure trading environment.
The protocol is also designed with a unique dual-token model, comprising of INJ and USDT, to ensure stability and liquidity within the ecosystem. INJ is the native utility token used for governance, staking, and liquidity mining, while USDT is used as a stablecoin to mitigate volatility risks.
Injective Protocol is designed to be fully permissionless, allowing anyone to create and trade on any derivatives market with just a price feed. This results in limitless market possibilities, from traditional derivatives like futures to innovative markets such as prediction markets or synthetic assets.
Team
Injective Protocol was founded by Eric Chen and Albert Chon, who serve as the CEO and CTO respectively. Eric Chen is a graduate of the University of California, Berkeley, with a background in computer science. Albert Chon is also a UC Berkeley graduate with expertise in software engineering and machine learning.
The Injective team comprises of experienced developers and professionals from top tech and financial companies like Amazon, Hedge Funds, and Tokenlon.
The project has attracted investments from notable venture capital firms such as Pantera Capital, Hashed, QCP Capital, and CMS Holdings. It has also garnered strategic partnerships with leading blockchain projects including Binance, Elrond, and Band Protocol.
Injective?s progress and development have been remarkable since its inception, thanks to its innovative approach to decentralized finance and a competent team steering its growth. With its unique technical framework and a strong support system, Injective Protocol is well-positioned to revolutionize the world of decentralized derivatives trading.
How Does Injective (INJ) Make Money?
Injective Protocol (INJ) has carved out a unique niche in the cryptocurrency market. As an open-source, decentralized exchange protocol, it allows users to trade cryptocurrencies, futures, perpetual swaps, and other financial derivatives. But, how does Injective make money? Here are some key strategies that the protocol applies to generate revenue.
Transaction Fees
The primary revenue model for most decentralized exchanges is transaction fees. These fees are typically a percentage of the total transaction value and are charged whenever a trade is executed. In the case of Injective Protocol, the fees are competitively low to attract a broad user base while still providing a steady income stream.
Staking Rewards
Injective Protocol also leverages a staking model for its native INJ token. Staking involves users locking up their tokens in the network in exchange for rewards, usually in the form of additional tokens. This not only secures the network but also creates a demand for the INJ token, which can potentially increase its value over time.
Liquidity Provision
Liquidity providers on Injective Protocol earn a portion of the transaction fees for the trades that happen within their liquidity pools. This revenue model incentivizes users to lock their funds into the Injective Protocol system, which can increase the overall liquidity and stability of the platform.
How Can I Make Money with Injective?
As an individual investor or cryptocurrency enthusiast, you might be wondering how you can profit from Injective Protocol. Here are some of the ways you can potentially earn returns with INJ.
Buying and HODLing INJ Tokens
The most straightforward way to make money with Injective is through buying and holding (HODLing) INJ tokens. If the value of INJ goes up over time, you can sell your tokens at a profit. However, this method requires a good understanding of the crypto market and the factors that influence INJ's price.
Staking INJ Tokens
As mentioned earlier, Injective Protocol operates a staking model. By staking your INJ tokens, you can earn staking rewards. These rewards are typically paid out in additional INJ tokens, providing a way to increase your holdings without buying more tokens. The success of this method depends on the stability of the Injective Protocol and the ongoing demand for INJ tokens.
Providing Liquidity
If you have a substantial amount of cryptocurrency, you might consider becoming a liquidity provider on Injective Protocol. In this role, you'll deposit your tokens into a liquidity pool and earn a portion of the transaction fees from trades happening within that pool. This can be a lucrative method, but it does come with some risks, including potential losses if the value of the deposited tokens drops.
Participating in Injective Ecosystem
Injective Protocol also offers various opportunities to earn rewards by participating in its ecosystem. This could involve voting on governance proposals, contributing to the protocol's development, or promoting Injective through social media or other channels. The specifics of these opportunities can change over time, so it's important to stay involved in the Injective community and keep an eye on any new initiatives.
In conclusion, Injective Protocol presents several avenues for making money, both for the protocol itself and for individual users. However, as with any investment, these methods come with risks and require a thorough understanding of the crypto market. Always do your research and consider your financial situation before diving in.
How Can I Buy Injective (INJ)?
Create an Account on Binance
The first step to buying Injective (INJ) tokens is to create an account on a popular cryptocurrency exchange like Binance. Registration is straightforward and user-friendly. Simply provide your email address, a strong password, and follow the subsequent instructions sent to your email.
Verify Your Account
After creating your account, you need to verify it. This involves providing additional information, such as your full name, country of residence, and possibly a valid form of identification. The verification process is crucial to ensure the security of your account and compliance with global financial regulations.
Secure Your Account
Once your account is verified, the next step is to secure it. Binance offers several security features, including two-factor authentication (2FA), which you should set up to protect your account from unauthorized access. It is also advisable to use a unique and complex password that you do not use elsewhere.
Deposit Fiat Or Cryptocurrency
With your account now secured, you can deposit funds to buy Injective (INJ). Binance allows deposits in both fiat and cryptos. If you are new to cryptocurrencies and do not own any yet, you can deposit fiat money. However, if you already own cryptocurrencies like Bitcoin (BTC) or Ethereum (ETH), you can deposit them into your Binance account.
Buy Injective (INJ)
After depositing funds into your account, navigate to the marketplace to buy Injective (INJ). Click on the trading pair that matches your deposited currency (e.g., INJ/BTC or INJ/ETH). Input the amount you wish to purchase and execute the transaction.
Store Your INJ in a Secure Wallet
After purchasing your INJ tokens, it is advisable to move them from the exchange to a secure wallet. Storing your tokens in a wallet reduces the risk of loss in the event of a security breach on the exchange.
For a more detailed guide on how to buy INJ, you can visit Datacoinz.
What are the Best Wallets for INJ?
Keeping your INJ tokens safe is of utmost importance. Here are some of the best wallets you can use:
Remember, the safety of your INJ tokens ultimately depends on how well you manage and secure your chosen wallet.
How Can I Find More Injective (INJ) News?
To keep up with the latest updates and developments about Injective (INJ), there are several reliable sources you can consult.
The official Injective website is the most authoritative source of information about the project. It offers a comprehensive overview of the Injective protocol, including its core features, team, and roadmap. The website also features a blog section, where you can find articles and posts related to the latest news and developments about Injective.
The Injective Whitepaper is a detailed document that outlines the project's core concepts, objectives, and technical aspects. It is a must-read for anyone interested in understanding the nuts and bolts of the Injective protocol.
Injective's official Twitter account is another excellent source for real-time updates. The team frequently shares news, announcements, and insights about the project. It's also a great platform to engage with the community.
Reddit's Injective community is a vibrant forum where users discuss news, share ideas, and engage in debates about the Injective protocol. It is an excellent place to ask questions, share insights, and connect with other Injective enthusiasts.
Coins Similar To Injective (INJ)
There are several other coins in the crypto market that share similarities with Injective. Here are a few examples:
Neo, often referred to as the "Chinese Ethereum," is a blockchain platform that supports its own cryptocurrency and enables the development of digital assets and smart contracts. Like Injective, Neo is designed to build a scalable network of decentralized applications. To learn more about Neo, visit the provided link.
Casper Network is a proof-of-stake blockchain network focused on achieving scalability, security, and decentralization. Its similarities with Injective lie in its goal to create a decentralized platform that can handle large scale applications. For more information on Casper, you can visit the given link.
Conflux Network seeks to overcome limitations in scalability and security, issues that are also central to Injective's mission. It uses a unique ?Tree Graph? consensus mechanism to achieve high throughput and security. To dive deeper into Conflux, visit the link provided.
Tezos is a self-amending blockchain that allows for formal verification of code, which improves the security of smart contracts. Like Injective, Tezos is designed to evolve and adapt, with decision-making and upgrades executed on-chain. To learn more about Tezos, you can visit the provided link.
Injective Protocol Markets
Injective Protocol Price Chart
Coins Similar To Injective Protocol