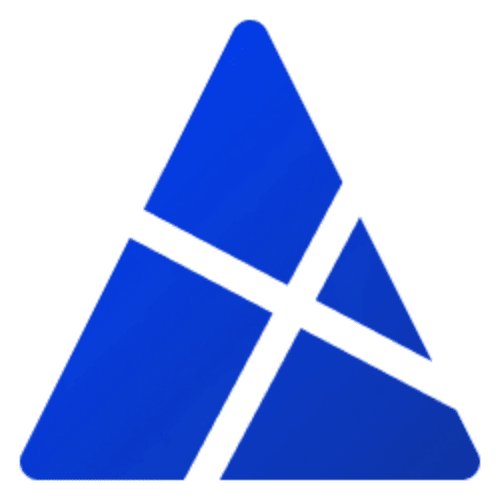 AXEL (AXEL)
$ 0.1297594
| | | |
| --- | --- | --- |
| | | |
| | | | | | |
| --- | --- | --- | --- | --- | --- |
| | 2019-07-12 | N/A | 1,000,000,000 | 767,927,440 | NO |
| blockchain | 0 | 60.802251935257 | 2,194,894 | 0 | Trade |
AXEL (AXEL) price today is $0.1297594 USD. Trading volume was 17.91 AXEL in the last 24 hours. Current market cap of AXEL is $102,411,731 USD. AXEL has a circulating supply of 767,927,440 AXEL coins out of a maximum supply of 1,000,000,000 AXEL coins.
AXEL (AXEL) Project Review
What is AXEL (AXEL)?
AXEL is a blockchain-based platform that strives to give users control over their digital content. It was officially launched on 5th August 2020 and has been growing rapidly since then. The primary goal of AXEL is to provide a decentralized platform that enables secure data custody, file sharing, and selling of digital content without the need for intermediaries.
The project was developed by a team of skilled professionals led by Ben Ow, founder and President. Ow, an expert in technology with years of experience in the digital content industry, brought together a team of equally experienced and talented individuals. The team is composed of software engineers, content creators, and digital marketing specialists to ensure the platform is user-friendly, secure, and efficient in its operations.
The team's dedication to the project and their combined expertise has led to the development of an innovative platform that aims to revolutionize the digital content industry. Since its launch, AXEL has managed to create a strong and vibrant community of users who are enthusiastic about the platform.
AXEL (AXEL) Use Cases
AXEL has a wide range of potential use cases, primarily centered around digital content and data control. The platform provides a decentralized network where users can securely store, share, and sell their digital content.
Digital Content Control
The AXEL platform allows users to have full control over their digital content. Unlike traditional platforms where the platform owners have control over the users' content, AXEL provides users with data custody. This means that users have complete ownership and control over their data and how it's used.
Secure File Sharing
AXEL enables users to share their digital content securely. The platform uses blockchain technology which provides a secure and immutable record of all transactions. This ensures that users can share their content with confidence, knowing that their data is safe and cannot be tampered with.
Selling Digital Content
Furthermore, AXEL provides a platform where users can sell their digital content directly to consumers. This eliminates the need for intermediaries, which often take a significant portion of the profits. By selling directly to consumers, creators can keep a larger portion of the profits and have more control over the pricing of their content.
Cryptocurrency
Finally, AXEL has its own cryptocurrency, the AXEL token. The token can be used for transactions within the platform. This provides an efficient and secure method of payment that can be used globally. The AXEL token also provides a means for users to participate in the platform's growth and success.
In conclusion, AXEL is a promising project that seeks to revolutionize the digital content industry. By providing a secure and decentralized platform, AXEL gives users control over their content and a platform to share and sell their content securely. With a dedicated team and a strong community of users, AXEL has the potential to significantly impact the digital content industry.
How to Buy AXEL (AXEL)?
The AXEL cryptocurrency is a digital asset launched by AXEL, a company dedicated to providing users with complete control over their digital content. The AXEL token is used within the company's decentralized network for transactions, rewarding users, and facilitating digital exchanges. This guide will walk you through the necessary steps to buy AXEL on ProBit.
Create an Account on ProBit
The first step to buying AXEL token involves creating an account on the ProBit exchange. Visit the ProBit website and click on the "Sign Up" button to start the registration process. You will be required to provide basic information such as your email address and create a secure password. It's advisable to use a strong, unique password to enhance the security of your account.
Verify Your Account
After signing up, you must verify your account to gain full access to ProBit's services. A verification link will be sent to the email you provided during registration. Click on this link to verify your account. Depending on your location, you may also need to complete KYC (Know Your Customer) verification, which entails providing additional personal information and documents for identity verification.
Secure Your Account
After verifying your account, it's crucial to secure it. ProBit provides various security measures, including 2-Factor Authentication (2FA), which requires a second form of authorization, in addition to your password, to access your account. Enabling 2FA significantly reduces the risk of unauthorized access to your account.
Deposit Fiat Or Cryptocurrency
Once your account is secure, you can deposit funds to start trading. ProBit accepts both fiat and cryptocurrencies. To deposit, navigate to the 'Wallet' section and choose your preferred deposit method. Follow the on-screen instructions to complete the deposit.
Buy AXEL (AXEL)
With funds in your account, you can now purchase AXEL tokens. Head over to the 'Exchange' section and select the AXEL trading pair. Enter the amount you wish to buy and confirm your purchase. The AXEL tokens will be credited to your ProBit account.
Store Your AXEL in a Secure Wallet
After purchasing AXEL, it is highly recommended to store them in a secure wallet. Keeping your tokens in your exchange account can expose them to certain risks. Choosing a wallet that provides strong security measures will help protect your investment.
Best Wallets for AXEL
Choosing the right wallet for your AXEL tokens is a crucial step. Wallets not only store your tokens but also provide the security needed to protect your investment. Here are some recommended wallets for AXEL:
Trust Wallet: A multi-cryptocurrency wallet that provides a simple, secure way to store AXEL tokens. It also offers a built-in exchange for easy trading.

MyEtherWallet: A free, open-source wallet that allows you to interact directly with the Ethereum blockchain, on which AXEL is based.

Ledger Wallet: A hardware wallet that offers one of the most secure ways to store cryptocurrencies. It supports a wide range of digital assets, including AXEL.
Remember to always choose a wallet that suits your needs and provides the level of security you're comfortable with. For a more detailed guide on how to buy AXEL, visit Datacoinz.
AXEL (AXEL) Cryptocurrency: An In-depth Overview
The world of cryptocurrency is diverse and ever-evolving, with new digital assets cropping up regularly. One such addition is AXEL (AXEL), a blockchain-based platform that aims to provide users with total control over their digital content. This article will delve into the tokenomics of AXEL and guide you on where to find more information about this novel cryptocurrency.
AXEL (AXEL) Tokenomics
The AXEL token is a key pillar of the AXEL ecosystem, playing a vital role in facilitating transactions and incentivizing users. Here's a closer look at the tokenomics of AXEL.
Circulating Supply
As of now, the circulating supply of AXEL tokens is 283,102,718 AXEL. This refers to the amount of AXEL tokens currently available to the public for trading and transactions. This circulating supply is an important factor to consider as it can impact the token's price and market cap.
Max Supply
The maximum supply of AXEL tokens is set at 1,000,000,000 AXEL. This is the total number of AXEL tokens that will ever exist. This fixed supply is a common feature in many cryptocurrencies and serves to prevent inflation, thus preserving the value of the tokens.
Total Supply
The total supply of AXEL tokens currently stands at 770,933,111 AXEL. This figure includes the tokens that are already in circulation, as well as those that have been mined or generated but are not yet available for public trading.
Outstanding Supply
The outstanding supply refers to the percentage of AXEL tokens that have not yet been issued. At present, the outstanding supply of AXEL is approximately 72%. These tokens are held back for various reasons, including future projects, incentives for the team, or reserves for potential risks.
How to Find More AXEL (AXEL) News
Staying updated with the latest news and developments is crucial for anyone involved in the world of cryptocurrency. Here's a guide on where you can find the most recent updates and insights about AXEL.
AXEL Website
The official AXEL website is an excellent resource for anyone looking to learn more about AXEL. The site is packed with a wealth of information, including details about the AXEL platform, its mission and vision, and the latest news and updates.
AXEL Whitepaper
The AXEL whitepaper is a must-read for anyone interested in understanding the technical aspects of AXEL. It provides an in-depth look at the technology behind the platform, its use cases, and its long-term goals.
AXEL Twitter
The AXEL Twitter account is a great place to find up-to-the-minute news and updates about AXEL. The account regularly posts about new partnerships, product updates, and events.
AXEL Reddit
The AXEL Reddit community is a vibrant forum where users share news, discuss developments, and engage in insightful conversations about AXEL. Whether you're a seasoned AXEL user or a newcomer, this subreddit is a valuable resource for staying informed about the platform.
In conclusion, the AXEL token holds a promising position in the world of cryptocurrency with its unique tokenomics and robust platform. Stay tuned to the official AXEL channels to keep up with the latest news and developments.