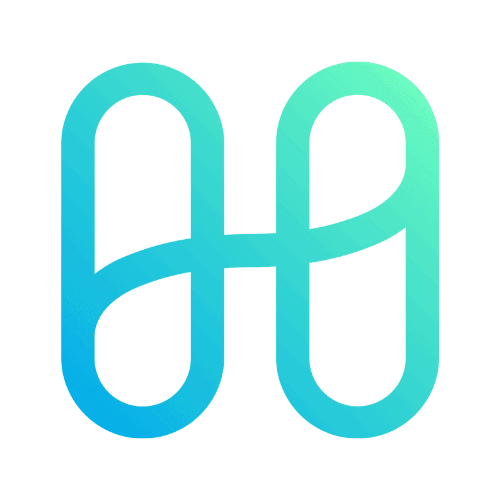 Harmony (ONE)
$ 0.0098600
| | | |
| --- | --- | --- |
| | | |
| | | | | | |
| --- | --- | --- | --- | --- | --- |
| | 2019-03-14 | EPoS | -1 | 13,528,976,477 | NO |
| blockchain | 0 | 0 | 0 | 0 | Trade |
Harmony (ONE) price today is $0.0098600 USD. Trading volume was 1,519,906.77 ONE in the last 24 hours. Current market cap of Harmony is $138,535,973 USD. Harmony has a circulating supply of 13,528,976,477 ONE coins out of a maximum supply of unlimited ONE coins.
An In-Depth Look at Harmony (ONE)
What is Harmony (ONE) and how does it work?
Overview
Harmony (ONE) is a blockchain platform designed to facilitate the creation and use of decentralized applications (DApps). The network aims to innovate the way decentralized applications work by focusing on random state sharding, which allows creating blocks in seconds. Launched on June 1, 2019, Harmony strives to provide a high-throughput, low-latency, and low-fee consensus platform designed to power the decentralized economy of the future.
Technical Aspects
Harmony's infrastructure introduces several pioneering technical elements. Firstly, the platform employs a unique sharding process, with the network divided into several shards, each capable of processing its transactions and smart contracts. The network's sharding process is designed to be secure and random, preventing single shard attacks.
Harmony uses a Proof of Stake (PoS) consensus mechanism to validate transactions and produce new blocks. It utilizes adaptive thresholded PoS (AdaptPoS) which adjusts the threshold for staking based on the total amount of tokens staked in the network. This mechanism encourages decentralization and participation by adjusting the barrier to entry relative to the network's size.
Furthermore, Harmony leverages a technology called Verifiable Random Function (VRF) for secure and random state sharding. In this process, validators are assigned to shards in a random and secure manner. VRF ensures that single shard attacks are much more difficult to execute.
The network also implements an Effective Proof-of-Stake (EPoS) model that minimizes centralization and distributes rewards fairly among all validators. This system also reduces the impact of stake 'centralization' and 'whale' dominance.
Lastly, Harmony uses a mechanism known as Fast Byzantine Fault Tolerance (FBFT), which reduces communication step complexity, allowing for faster transaction validation and block production.
Team
Harmony was founded by Stephen Tse, a former engineer at Google who had been researching on protocol infrastructure for quite some time before launching Harmony. Tse's vision was to deliver a scalable and secure blockchain system that could support the emerging decentralized economy.
The team behind Harmony is a diverse mix of experts from fields such as business, engineering, AI, and cryptoeconomics. Notable team members include Alok Kothari, co-founder and engineering lead, who worked at Apple before joining Harmony, and Rongjian Lan, co-founder and engineering lead, who was a researcher at Google.
Harmony has also garnered robust support from its investors and partners. The project's notable backers include Animoca Brands, Binance Labs, Consensus Capital, and others.
In conclusion, Harmony is a promising blockchain platform that aims to redefine the approach towards realizing a scalable and efficient decentralized ecosystem. It combines innovative sharding and consensus mechanisms, backed by a team of seasoned experts, to deliver on its vision. Its technical prowess, coupled with strong community and investor support, make it a project worth watching in the blockchain space.
How Does Harmony (ONE) make money?
Harmony (ONE) is a blockchain-based platform designed to facilitate the creation and use of decentralized applications (DApps). The platform's primary source of revenue is derived from a number of key areas that include transaction fees, staking rewards, and the sale of its native ONE token.
Transaction Fees
Harmony uses a proof-of-stake consensus mechanism, which enables it to process transactions quickly and efficiently. Whenever a transaction is made on the Harmony network, a small fee is charged. These transaction fees serve as a significant source of revenue for the Harmony ecosystem. The fees are used to incentivize network participants and maintain the security and stability of the platform.
Staking Rewards
Another way Harmony makes money is through staking rewards. In Harmony's proof-of-stake consensus model, participants can earn rewards by staking their ONE tokens. These staked tokens are used to secure the network and validate transactions. In return for staking their tokens, participants earn rewards which are paid out in ONE tokens. These staking rewards generate a consistent stream of income for the Harmony platform.
Token Sales
The sale of the native ONE token is another primary revenue stream for Harmony. These tokens are required to participate in the Harmony network, whether that's for executing transactions, staking, or building DApps. As demand for these tokens increases, so too does the potential revenue from token sales.
How Can I make Money with Harmony?
Investing in or utilizing Harmony presents several opportunities for individuals to make money. These methods range from straightforward investments in the ONE token to more involved processes like staking and developing DApps.
Investing in Harmony ONE Tokens
The most direct way to make money with Harmony is by investing in its native ONE tokens. As with any cryptocurrency investment, the value of ONE tokens can fluctuate significantly. Investors who buy low and sell high can potentially earn substantial returns. However, it is always important to remember that the value of cryptocurrencies can also decrease, so any investment should be made with careful consideration.
Staking ONE Tokens
Staking is another way to generate income with Harmony. By staking ONE tokens, participants can earn staking rewards. These rewards are based on the amount of ONE tokens staked and the length of time they are staked for. Staking not only provides a potential source of income but also allows participants to contribute to the security and stability of the Harmony network.
Building DApps
For those with the technical skills, developing DApps on the Harmony platform can be a lucrative venture. Harmony's high-throughput, low-latency, and low-fee consensus platform is ideal for building decentralized applications. Developers can earn money through the use or sale of their DApps, as well as potentially receiving funding or grants from Harmony for their projects.
In conclusion, Harmony offers various ways for its network participants to make money, either through investment, staking, or development. As with any investment, it's always important to do thorough research and understand the risks involved before diving in.
How Can I Buy Harmony (ONE)?
Buying Harmony (ONE) is a straightforward process that can be completed in a few simple steps. The following guide will provide you with detailed instructions on how to go about purchasing this popular cryptocurrency.
Create an Account on Binance
The first step to buying Harmony (ONE) is to create an account on a cryptocurrency exchange that supports it. Binance is one of the largest and most reputable cryptocurrency exchanges globally and provides a platform for trading Harmony (ONE).
Verify Your Account
After creating your account on Binance, the next step is to verify your identity. This is an essential step for security purposes and to meet regulatory requirements. Verification usually involves providing a form of identification such as a passport or driver's license.
Secure Your Account
Once your account is verified, you will need to secure it. Binance offers several security features including two-factor authentication (2FA), which adds an extra layer of protection to your account. It is highly recommended you activate 2FA to prevent unauthorized access.
Deposit Fiat or Cryptocurrency
After securing your account, you can now deposit funds into it. Binance allows you to deposit either fiat currency (like USD, EUR, etc.) or cryptocurrency (like BTC, ETH, etc.). If you already own cryptocurrency, you can transfer it to your Binance account. If not, you can buy cryptocurrency directly on Binance using a credit or debit card.
Buy Harmony (ONE)
With funds in your Binance account, you are now ready to buy Harmony (ONE). Simply navigate to the trading section on Binance, search for ONE, and place a buy order.
Store Your ONE in a Secure Wallet
After buying Harmony (ONE), it is important to transfer it to a secure wallet. Storing your ONE in a wallet rather than on an exchange gives you more control over your assets and provides additional security.
For a more detailed guide on how to buy Harmony (ONE), you can visit here.
What are the Best Wallets for Harmony (ONE)?
When it comes to storing your Harmony (ONE), choosing the right wallet is crucial. A good wallet should provide top-notch security, have a user-friendly interface, and support the storage of multiple cryptocurrencies. Here are some of the best wallets for storing Harmony (ONE).
Ledger Nano S & Ledger Nano X: These hardware wallets are known for their exceptional security. They support Harmony (ONE) among other cryptocurrencies and provide offline storage, shielding your assets from online threats.

Trust Wallet: This is a mobile wallet that supports Harmony and many other cryptocurrencies. Trust Wallet provides a good balance between security and convenience, making it ideal for everyday use.

Harmony ONE Wallet: This is the official wallet developed by the Harmony team. It offers a range of features including staking, which allows you to earn rewards by participating in the network's consensus mechanism.

SafePal: This is a hardware wallet that provides a secure and convenient way to store Harmony (ONE). It features a self-destruct mechanism that wipes all data if a breach is detected.
Remember, the security of your Harmony (ONE) is paramount. Always choose a wallet that offers robust security features and never share your private keys with anyone.
How Can I Find More Harmony (ONE) News?
Learning about the latest news and updates related to Harmony (ONE) can be accomplished through a variety of reliable sources. These sources offer a comprehensive view of the project, its progress, and what to expect in the future.
The official Harmony website is the first port of call for anyone interested in learning more about the project. It offers a wealth of information including the project's mission, team, partnerships, and roadmap. The website also has a blog section that provides insightful articles and updates about the project.
For a more technical insight into Harmony (ONE), the project's whitepaper is a great resource. It provides an in-depth look at the technology behind Harmony, how it aims to address existing issues in the blockchain space, and its plans for the future.
For real-time updates, Harmony's official Twitter account is a must-follow. The team frequently posts about recent developments, partnerships, and other exciting news. It's also an ideal platform to engage with the Harmony community and team.
The Harmony subreddit is a bustling community of enthusiasts and investors who share news, discuss developments, and speculate about the project's future. It's a great place to engage in lively discussions and get diverse perspectives about Harmony.
Coins Similar To Harmony (ONE)
There are several other cryptocurrencies that share similar objectives or technology with Harmony. Here are a few you might want to consider:
Kusama, often referred to as Polkadot's wild cousin, is an experimental blockchain platform that aims to provide a scalable and interoperable framework for developers. Like Harmony, it focuses on speed and security in the blockchain space. To learn more about Kusama, visit the link above.
Chia is a new cryptocurrency that takes a different approach to blockchain consensus. Instead of proof-of-work or proof-of-stake, Chia uses a "proof of space and time" model. It's an innovative project that, like Harmony, aims to rethink how blockchain technology can work. For more information, check out the link provided.
Qtum is a hybrid blockchain platform that takes the best parts of Bitcoin's infrastructure and Ethereum's smart contract capabilities. It shares Harmony's goal of creating a scalable and secure blockchain for enterprises. To find out more about Qtum, follow the link above.
Waves is a multi-purpose blockchain platform that supports various types of transactions, from token transfers to complex smart contracts. It shares similarities with Harmony in its mission to make blockchain technology more accessible and efficient. You can learn more about Waves by visiting the link provided.
All these projects, including Harmony, are working towards creating a more scalable and efficient blockchain ecosystem. By understanding the similarities and differences between them, you can gain a broader perspective of the current state and future of blockchain technology.