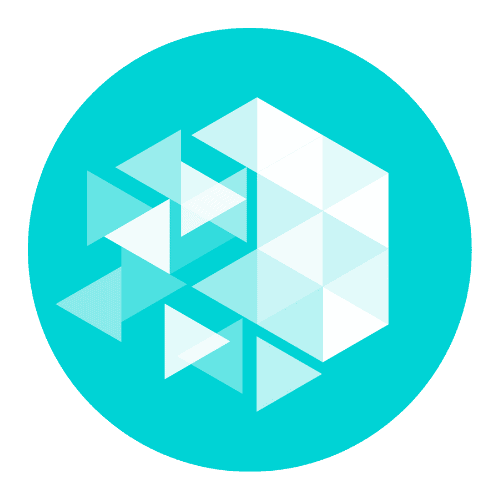 IoTeX Network (IOTX)
$ 0.0000000
| | | |
| --- | --- | --- |
| | | |
| | | | | | |
| --- | --- | --- | --- | --- | --- |
| | | | 0 | 0 | NO |
| | | | 0 | 0 | Trade |
IoTeX Network (IOTX) price today is $0.0000000 USD. Trading volume was 0.00 IOTX in the last 24 hours. Current market cap of IoTeX Network is $0 USD. IoTeX Network has a circulating supply of 0 IOTX coins out of a maximum supply of 0 IOTX coins.
An In-Depth Look at IoTeX (IOTX)
What is IoTeX (IOTX) and how does it work?
Overview
IoTeX (IOTX) is a decentralized platform that aims to establish a connection between the physical world and the blockchain world by combining blockchain, secure hardware, and data privacy protection technologies. Its mission is to empower the Internet of Things (IoT) ecosystem with privacy, scalability, and interoperability. In simple terms, IoTeX seeks to establish a new decentralized platform where people can comfortably execute transactions and interact with IoT devices without the fear of their data being compromised or their privacy invaded.
The IoTeX network was launched on May 25, 2018, and its native cryptocurrency, IOTX, serves as the network's fuel, being used for transactions and for staking on the platform.
Technical Aspects
The IoTeX network is built on a scalable and flexible blockchain architecture that uses a combination of a root chain and multiple side chains. This unique architecture allows for scalability and the ability to handle diverse IoT use cases. The root chain is the backbone of the IoTeX platform, managing and governing the side chains while also providing security for the entire network. The side chains, on the other hand, are designed to support various applications and IoT industries.
IoTeX employs a consensus mechanism known as Roll-DPoS (Randomized Delegated Proof of Stake), which is a variation of the traditional DPoS mechanism. This consensus algorithm is designed to ensure fairness, speed, and scalability in the network. It achieves this by utilizing a random selection of block producers and a fast consensus protocol.
Team
The IoTeX team is composed of privacy, security, and blockchain experts from leading institutions like Google, Facebook, Uber, Intel, and Bosch. The project was co-founded by Raullen Chai, Qevan Guo, and Jing Sun.
Raullen Chai, the CEO, has a Ph.D. in Cryptography and worked previously at Google and Uber. Qevan Guo, the CTO, has a Ph.D. in Machine Learning and was a research scientist at Facebook. Jing Sun, the Head of Marketing and Business Development, was a founding partner at Sparkland Capital, where she focused on frontier tech.
The IoTeX project is backed by reputable investors, including DraperDragon, NEO Global Capital, and Kenetic Capital. It has also established partnerships with global tech firms like NKN, Chainlink, and IPFS to enhance its ecosystem.
In conclusion, IoTeX (IOTX) is a promising project with a unique approach to integrating the Internet of Things with blockchain technology. Its unique architecture, robust consensus mechanism, and experienced team make it a project to watch in the crypto space.
How Does IoTeX (IOTX) Make Money?
IoTeX (IOTX) is a unique cryptocurrency project that has been able to secure a niche for itself within the blockchain industry. Unlike many other cryptocurrencies, IoTeX is not merely a digital currency but rather a platform that aims to create a decentralized network for Internet of Things (IoT) devices. However, to understand how the platform makes money, we need to delve deeper into its business model and revenue streams.
Transaction Fees
One of the primary ways that IoTeX makes money is through transaction fees. Whenever users transact in IOTX coins on the IoTeX platform, a small fee is charged. This fee serves as a compensation for the miners who validate and add the transactions to the blockchain. It's important to note that the transaction fee is dynamic and can fluctuate based on the network's congestion and demand.
Staking and Delegation
Another method IoTeX uses to generate revenue is through staking and delegation. In this process, IOTX holders can stake their coins into the network and delegate them to validators. Validators are nodes that are responsible for transaction validation and block production. In return for this service, validators receive a portion of the transaction fees as well as block rewards. This incentivizes more people to stake their IOTX coins, ensuring the security and stability of the network.
Partnerships and Collaborations
IoTeX also earns money through strategic partnerships and collaborations. The platform has partnered with various businesses and organizations looking to leverage IoTeX's IoT-focused blockchain solution. These partnerships typically involve monetary agreements, which adds another revenue stream for the platform.
How Can I Make Money with IoTeX?
If you're interested in making money with IoTeX, there are several strategies that you can explore. Remember, however, that investing in cryptocurrencies involves risk, and you should only invest what you can afford to lose.
Buying and Holding IOTX Coins
One of the most straightforward ways of making money with IoTeX is by buying and holding IOTX coins. If the value of the coins increases over time, you can sell them at a profit. However, this strategy requires patience and a good understanding of the market dynamics. It's essential to do your research before investing and to stay updated with the latest news and developments about IoTeX.
Staking and Delegation
As mentioned earlier, IoTeX allows IOTX holders to stake their coins and delegate them to validators. In return, they receive a portion of the block rewards and transaction fees. This can be a lucrative way to earn passive income, especially if you hold a significant amount of IOTX coins.
Participating in the IoTeX Ecosystem
IoTeX is more than just a cryptocurrency; it's an ecosystem that encourages active participation from its community. By participating in the IoTeX ecosystem, you can earn rewards and incentives. This could involve contributing to the development of the platform, participating in community votes, or even creating IoT devices and applications that utilize the IoTeX network.
In conclusion, both IoTeX and its users have various ways to generate income. While the platform earns through transaction fees, staking, and partnerships, users can profit from buying and holding IOTX coins, staking, and actively participating in the IoTeX ecosystem. As the IoT industry continues to grow, so does the potential for IoTeX and its users to prosper.
How Can I Buy IoTeX (IOTX)?
Create an Account on Binance
The first step towards buying IoTeX (IOTX) is to create an account on a reputable cryptocurrency exchange that supports IOTX. Binance is one of the most popular exchanges which lists IOTX among other cryptocurrencies. Follow the sign-up procedure on Binance, which typically involves providing your email address and setting a password.
Verify Your Account
Once you've created your Binance account, you'll need to verify it. This is an important step that ensures the security of your account and complies with regulations. The verification process usually involves uploading a photo of a government-issued ID and a recent selfie.
Secure Your Account
It's essential to secure your account to protect your digital assets. Binance provides several security measures, including two-factor authentication (2FA), which you should enable. This will typically involve setting up an authenticator app on your mobile device, which generates codes that you use to log in along with your password.
Deposit Fiat or Cryptocurrency
After verifying and securing your account, the next step is to deposit the funds you'll use to buy IOTX. You can deposit either fiat money, such as USD or EUR, or another cryptocurrency like Bitcoin (BTC) or Ethereum (ETH). The deposit method will depend on what options are available in your country and the type of currency you intend to use for the purchase.
Buy IoTeX (IOTX)
Once your funds have been deposited, you can proceed to buy IOTX. Locate the trading pair that matches the deposited currency (e.g., IOTX/USD or IOTX/BTC) and enter the amount of IOTX you want to buy. Once your order is executed, the IOTX will be added to your Binance account.
Store Your IOTX in a Secure Wallet
For better security, it's recommended to transfer your IOTX from the exchange to a secure wallet, rather than keeping it on the exchange. Wallets can provide better security measures and give you full control over your digital assets.
For a more detailed guide on how to buy IOTX, visit this page.
What are the Best Wallets for IOTX?
Storing your IOTX in a secure wallet is essential for safeguarding your investment. Here are some of the best wallets for storing IOTX:
Trust Wallet: This is a mobile wallet that supports a wide range of cryptocurrencies, including IOTX. Trust Wallet provides a simple interface and robust security features, making it a good choice for beginners and seasoned investors alike.

Ledger Nano S: This is a hardware wallet, which means it stores your IOTX offline in a secure device. This provides an extra layer of security against online threats. Ledger Nano S supports a wide variety of cryptocurrencies in addition to IOTX.

Coinomi: This is another mobile wallet that supports IOTX along with hundreds of other cryptocurrencies. Coinomi offers strong security features and allows you to manage multiple assets from a single interface.

MetaMask: This is a web wallet that can be added as a browser extension. MetaMask supports IOTX and other Ethereum-based tokens.

MyEtherWallet: This is another web wallet, and it's one of the original wallets for storing Ethereum and Ethereum-based tokens, including IOTX. It offers a range of features for managing your digital assets.
Remember to always research a wallet thoroughly before deciding to use it. Each wallet has its own set of advantages and trade-offs, and it's essential to choose one that suits your needs and circumstances.
How Can I Find More IoTeX (IOTX) News?
To stay updated with the latest developments and news about IoTeX (IOTX), there are several resources available online. These include the official IoTeX website, whitepaper, Twitter account, and Reddit community.
The official IoTeX website is an essential resource for anyone interested in IOTX. The platform provides a comprehensive overview of the project, including its vision, technology, team, and partnerships. It's an excellent starting point for anyone new to IoTeX and a reliable source of updates for those already familiar with the project.
The IoTeX whitepaper offers a deep dive into the technical aspects of IoTeX. It details the project's blockchain infrastructure, its unique design and features, and the real-world problems it aims to solve. The whitepaper is a must-read for anyone looking to understand the inner workings of IoTeX.
IoTeX's official Twitter account is a great place to stay up-to-date with the latest news. The account frequently posts about important updates, new partnerships, and other relevant information. It's also a good platform to engage with the IoTeX community and team directly.
The IoTeX subreddit is a community-driven platform where users discuss the latest developments and speculate on the future of IoTeX. It's a great place to engage with other enthusiasts, ask questions, and learn more about the project from different perspectives.
Coins Similar To IoTeX (IOTX)
If you're interested in IoTeX, you might also want to explore other similar cryptocurrencies. Here are a few that you might find interesting: IOST, JasmyCoin, DigiByte, and IOTA.
IOST is a high-performance blockchain technology that promises a secure and scalable infrastructure for developers. It leverages a unique, efficient distributed sharding technology to achieve high throughput, making it an interesting comparison to IoTeX. Visit the IOST page for more information.
JasmyCoin is a token that aims to create a decentralized platform for IoT device data. Much like IoTeX, it seeks to empower users with control over their data. To learn more about JasmyCoin and its unique approach to IoT data, check out its page.
DigiByte is a rapidly growing open-source blockchain created in 2013, making it one of the oldest and most established cryptocurrencies. It's renowned for its speed, security, and forward-thinking approach, similar in many aspects to IoTeX. Visit the DigiByte page to find out more.
Lastly, IOTA is an open-source distributed ledger designed specifically for the Internet of Things, aiming to provide a foundation for business-to-business models by enabling machine-to-machine interactions. Its unique 'Tangle' technology sets it apart from typical blockchains, making it a fascinating point of comparison to IoTeX. For more details about IOTA, visit its page.
IoTeX Network Price Chart
Coins Similar To IoTeX Network