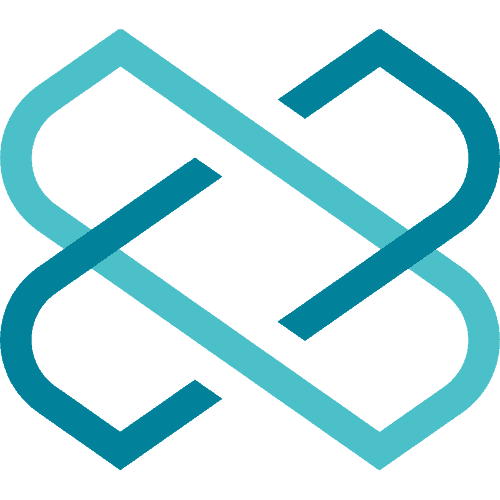 Loom Network (LOOM)
$ 0.1344621
| | | |
| --- | --- | --- |
| | | |
| | | | | | |
| --- | --- | --- | --- | --- | --- |
| ETH | 2021-01-29 | N/A | -1 | 0 | NO |
| token | 0 | 0 | 0 | 0 | Trade |
Loom Network (LOOM) price today is $0.1344621 USD. Trading volume was 304,353.26 LOOM in the last 24 hours. Current market cap of Loom Network is $174,800,770 USD. Loom Network has a circulating supply of 0 LOOM coins out of a maximum supply of unlimited LOOM coins.
An In-Depth Look at Loom Network (LOOM)
What is Loom Network (LOOM)?
Loom Network (LOOM) is a next-generation blockchain platform that aims to improve upon the limitations of the first-generation networks, specifically in terms of scalability and user experience. Loom Network was launched on March 14, 2018, and it has been making waves in the blockchain world ever since.
The Loom Network team comprises a group of highly experienced professionals in the field of software development and blockchain technology, including Matthew Campbell, Luke Zhang and James Duffy. This trio of co-founders brought their diverse backgrounds together to create a platform that would make it easier for developers to build highly scalable, user-friendly decentralized applications (dApps).
Loom Network employs a unique technology known as DAppChains, which is essentially a Layer 2 scaling solution that runs parallel to an Ethereum smart contract. This technology allows for each dApp to have its own sidechain, thereby increasing scalability and performance while also ensuring security and decentralization.
Loom Network was created with the vision of becoming the "EOS of Ethereum". This is due to its focus on providing developers with the tools and infrastructure necessary to create dApps that can handle large volumes of users without compromising on speed or security.
The Loom Network Token (LOOM)
The native cryptocurrency of the Loom Network is the LOOM token. This ERC-20 token is used as a membership pass, giving holders access to all dApps running on the Loom Network. It can also be staked on the network, providing a form of passive income for LOOM holders.
Loom Network (LOOM) Use Cases
The Loom Network has a wide range of use cases, demonstrating its versatility and utility in the blockchain ecosystem.
Gaming
One of the key use cases for Loom Network is in the realm of online gaming. The platform's highly scalable infrastructure makes it perfect for hosting games that require high transaction throughput and low latency. Developers can use Loom Network to create games that are not only fun and engaging, but also have the added advantage of being built on a decentralized platform.
In fact, one of the first dApps to be launched on the Loom Network was CryptoZombies, an interactive coding tutorial that teaches users how to build Ethereum dApps while having fun playing the game.
Social Media
Another potential use case for Loom Network is in the creation of decentralized social media platforms. Traditional social media platforms have been criticized for their lack of privacy and data security. With Loom Network, developers can create social media platforms where users have full control over their personal data.
DeFi and NFTs
The decentralized finance (DeFi) sector has been a hotbed of innovation in recent times, and Loom Network has the potential to play a significant role in this space. With its high scalability and security features, Loom Network can support complex DeFi applications and protocols.
Additionally, the rise of non-fungible tokens (NFTs) has opened up new possibilities for digital ownership and asset management. Loom Network's infrastructure is well-suited to handle the demands of NFT marketplaces and applications, providing a scalable and secure platform for these unique digital assets.
In conclusion, Loom Network is a pioneering blockchain platform that leverages the power of Ethereum while overcoming its scalability issues. With a wide range of use cases and a strong team behind it, Loom Network is well-positioned to make a significant impact in the world of blockchain technology.
How Can I Buy Loom Network (LOOM)?
The Loom Network (LOOM) is a promising cryptocurrency that aims to improve the scalability issues of Ethereum's blockchain. If you're interested in becoming a part of this innovative project, here are the steps on how to buy LOOM.
Create an Account on Binance
Your first step is to create an account on a cryptocurrency exchange that trades LOOM. Binance is one of the largest and most reputable cryptocurrency exchanges in the world, and it supports LOOM. Visit the Binance site and click on 'Register'. Follow the steps to create your account.
Verify Your Account
After you create your account, you need to verify it. Binance will send a verification email to your registered email address. Click on the link in the email to verify your account. Once verified, you can start trading on Binance.
Secure Your Account
It's important to secure your account to protect it from unauthorized access. This includes setting up two-factor authentication (2FA). Binance will guide you through the process of setting up 2FA when you log into your account for the first time.
Deposit Fiat Or Cryptocurrency
Next, you need to deposit funds into your Binance account. Binance supports deposits in many different cryptocurrencies, as well as fiat currencies in some countries. Choose the 'Deposit' option from the 'Funds' dropdown menu, select the currency you wish to deposit, and follow the on-screen instructions.
Buy Loom Network (LOOM)
Once your account is funded, you can buy LOOM. Go to the 'Exchange' section and select 'Basic'. In the search box on the right, type 'LOOM' and select it from the dropdown menu. Enter the amount you wish to purchase and hit 'Buy LOOM' to complete the transaction.
Store Your LOOM in a Secure Wallet
After your purchase, it's vital to store your LOOM in a secure wallet. Storing your LOOM in your Binance account is convenient, but not as safe as using a dedicated cryptocurrency wallet.
What are the Best Wallets for LOOM?
Once you have bought your LOOM, the next step is to ensure it is stored safely. There are several wallets available that support LOOM. Here are a few options:
Trust Wallet: A mobile wallet that supports a wide range of cryptocurrencies, including LOOM. Trust Wallet is known for its ease of use and security features.

MetaMask: A browser extension wallet that allows you to interact with decentralized applications (DApps) on the Ethereum blockchain. It's a popular choice for storing and managing ERC-20 tokens, including LOOM.

MyEtherWallet: A free, open-source, client-side interface for creating and using Ethereum wallets. It supports all ERC-20 tokens, including LOOM.
Before choosing a wallet, make sure to do your research and select the one that best suits your needs. Look for wallets that prioritize security and user experience, and always remember to keep your private keys safe.
For a more detailed guide on how to buy LOOM, visit Datacoinz. This platform provides comprehensive guides on buying different cryptocurrencies, including Loom Network.
Loom Network (LOOM) Tokenomics
The Loom Network (LOOM) is a next-generation blockchain platform that aims to improve scalability and user experience for DApps (Decentralized Apps). The LOOM token is an integral part of this platform, serving as the mechanism for transaction fees and participation in the network's governance. Below, we delve into the tokenomics of the LOOM token.
The Circulating Supply of LOOM tokens is currently listed at 1,209,425,698 LOOM. This refers to the number of tokens currently available for trading and transactions in the market. It's an essential metric for understanding the supply-and-demand dynamics of a cryptocurrency.
The Max Supply of LOOM tokens is currently 0 LOOM. This may appear confusing at first, but it simply means that there is no predefined maximum limit to the number of LOOM tokens that can be produced. This is a feature shared by several other cryptocurrencies, and it allows the Loom Network to adjust its token supply based on the needs and growth of the network.
The Total Supply of LOOM tokens stands at 1,300,000,000 LOOM. This encompasses all LOOM tokens that have been minted to date, including those not yet in circulation. This metric provides an overall picture of how many LOOM tokens exist in total, whether they are currently circulating in the market or not.
The Outstanding Supply pertains to the number of tokens that have been created but are not yet issued or in circulation. For LOOM, the outstanding supply is not available (na%). This could be due to a variety of factors, including but not limited to, tokens reserved for future development initiatives, team allocations, or a burn mechanism.
How Can I Find More Loom Network (LOOM) News
Staying updated with the latest news and developments is vital for any investor or participant in the cryptocurrency space. Here are some resources where you can find more information about the Loom Network (LOOM).
Loom Network Website
The Loom Network's official website is the primary source of information about the project. It includes details about the team, the technology, and the platform's latest updates and developments.
Loom Network Whitepaper
The Loom Network Whitepaper is a comprehensive document that provides in-depth information about the project. It covers the technical aspects, the project's vision, and the strategies for achieving that vision.
Loom Network Twitter
Loom Network's official Twitter account is a great place to follow for real-time updates. The team frequently posts about new features, partnerships, and other relevant news about the platform.
Loom Network Reddit
The Loom Network subreddit is a community-driven platform where users discuss recent developments, share ideas, and engage in discussions about the Loom Network. It's an excellent place to interact with other LOOM enthusiasts and get a sense of the community sentiment.
Stay informed and stay ahead in the dynamic world of cryptocurrencies. Whether you're a developer, an investor, or just a crypto enthusiast, these resources will help you keep up with all things Loom Network (LOOM).