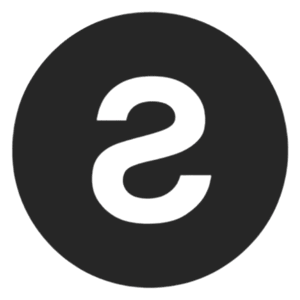 Sologenic (SOLO)
$ 0.0895913
| | | |
| --- | --- | --- |
| | | |
| | | | | | |
| --- | --- | --- | --- | --- | --- |
| XRP | 2019-11-01 | N/A | 400,000,000 | 0 | NO |
| token | 0 | 0 | 0 | 0 | Trade |
Sologenic (SOLO) price today is $0.0895913 USD. Trading volume was 30,821.19 SOLO in the last 24 hours. Current market cap of Sologenic is $35,751,093 USD. Sologenic has a circulating supply of 0 SOLO coins out of a maximum supply of 400,000,000 SOLO coins.
An In-Depth Look at Sologenic (SOLO)
What is Sologenic (SOLO)?
Sologenic, commonly referred to as SOLO, is a sophisticated ecosystem that was designed to facilitate the trading and on-demand tokenization of a wide array of assets from traditional financial markets. This unique approach is done using the blockchain technology, allowing users to trade these tokenized assets in real-time anywhere in the world.
Sologenic was launched by the CoinField team, an established cryptocurrency exchange, on March 6, 2020. Led by CEO Bob Ras, the team behind Sologenic aimed to create a system that merges traditional financial markets with the revolutionary technology of blockchain. They sought to bridge the gap between crypto assets and non-blockchain assets by allowing cryptocurrency users to trade conventional asset classes smoothly and efficiently.
The SOLO token serves as the ecosystem's native utility token, facilitating all operations within the Sologenic ecosystem. It is an essential component of the infrastructure, powering transactions on the network and providing users with the capability to participate in the platform's different functionalities.
Sologenic (SOLO) Use Cases
Tokenization of Assets
One of the primary use cases of Sologenic (SOLO) is the tokenization of assets. In this case, tokenization refers to the process of converting rights to an asset into a digital token on a blockchain. In the Sologenic ecosystem, users can tokenize a wide variety of assets, including stocks, ETFs, and commodities. This opens up traditional financial markets to the world of cryptocurrencies, allowing for a more seamless interaction between the two.
By tokenizing these assets, they can be easily traded on the Sologenic DEX (Decentralized Exchange) against any cryptocurrency. The tokenization process is secured by smart contracts on the blockchain, ensuring the transparency and security of each transaction.
Trading and Liquidity
In addition to tokenization, Sologenic also provides a platform for trading these tokenized assets. The Sologenic DEX allows users to trade tokenized assets directly from their own wallets, providing a level of security and control not often found in traditional exchanges.
The SOLO token also plays a crucial role in providing liquidity within the ecosystem. Users can use SOLO tokens as a liquidity pair to facilitate trading operations. This is particularly beneficial for investors who want to trade less liquid assets, as the presence of SOLO tokens can help ensure smooth trading operations.
Rewards and Incentives
Sologenic also uses the SOLO token to reward users and incentivize participation within the ecosystem. Users who hold SOLO tokens in their wallets can receive rewards, distributed monthly, based on the percentage of SOLO they hold. This not only encourages users to hold onto their tokens but also promotes active participation within the Sologenic ecosystem.
In conclusion, Sologenic (SOLO) is a promising development in the world of cryptocurrencies, merging the traditional financial markets with the innovative world of blockchain technology. Through the tokenization of assets, the provision of a secure trading platform, and the distribution of rewards, Sologenic is making strides towards a more integrated and efficient financial ecosystem.
How Can I Buy Sologenic (SOLO)?
Investing in cryptocurrencies can be a lucrative venture if you understand the process. In this guide, we will help you understand how to buy Sologenic (SOLO), a promising cryptocurrency that connects traditional financial markets with crypto assets.
Create an Account on Bybit
The first step to buying Sologenic is to create an account on a cryptocurrency exchange that supports SOLO. Bybit is a popular choice due to its user-friendly interface and extensive cryptocurrency offerings. To create an account, navigate to the Bybit website and click on "Register". You will need to provide some basic information such as your email address and create a password.
Verify Your Account
To ensure security and compliance with regulations, Bybit will require you to verify your account. This typically involves providing additional personal information and uploading identification documents. The verification process may take a few hours or days, depending on the volume of requests the exchange is handling.
Secure Your Account
Securing your account is crucial to protect your investment. Enable two-factor authentication (2FA) using an app like Google Authenticator. This adds an extra layer of security by requiring a second form of verification before allowing access to your account.
Deposit Fiat Or Cryptocurrency
Once your account is verified and secured, you can deposit funds. Bybit allows deposits in both fiat currencies and cryptocurrencies. If you're depositing fiat, you might need to go through a bank transfer or use a credit card. The process might take a few hours to a couple of days. If you're depositing cryptocurrencies like Bitcoin or Ethereum, the process is usually quicker.
Buy Sologenic (SOLO)
Now that you have funds in your account, you can buy Sologenic. Navigate to the markets section on Bybit, search for the SOLO pair (e.g., SOLO/USD, SOLO/BTC), and enter the amount you wish to purchase. Review your transaction before confirming the purchase.
Store Your SOLO in a Secure Wallet
After purchasing SOLO, it's critical to store it in a secure wallet. While exchanges like Bybit do offer built-in wallets, they are often susceptible to hacking. Consider transferring your SOLO to an external wallet for better security.
What are the Best Wallets for SOLO?
Storing your SOLO in a secure wallet is crucial to protect your investment. Here are some of the best wallets for storing Sologenic:
Hardware Wallets: These are physical devices that store your cryptocurrency offline, making them immune to online hacking attempts. Trezor and Ledger are popular choices.
Software Wallets: These are applications that you install on your computer or smartphone. They are more convenient than hardware wallets but slightly less secure. Exodus and Trust Wallet are worth considering.
Web Wallets: These are online wallets that are accessible through a web browser. They offer the convenience of access from any device with an internet connection but are the least secure. MetaMask is a widely used web wallet.
Remember, the security of your SOLO depends on the measures you take to protect it. Use a wallet that aligns with your security expectations and convenience.
This is a brief overview of how to buy and store Sologenic (SOLO). For a more detailed guide on how to buy SOLO, please visit this link.
Sologenic (SOLO) Tokenomics
Sologenic (SOLO) is a sophisticated cryptocurrency token that has been specifically designed to facilitate the tokenization of non-blockchain-based assets on the XRP ledger. With an impressive maximum supply of 400,000,000 SOLO, the unique cryptocurrency has caught the eye of investors globally.
Circulating Supply
The circulating supply of a cryptocurrency is the number of coins that are available in the market and circulating actively. For Sologenic (SOLO), the circulating supply is 399,947,699 SOLO. This indicates that a significant majority of the total supply is already in the market and being traded.
Max Supply
The max supply is the total number of coins that will ever exist for a particular cryptocurrency. In the case of Sologenic (SOLO), the max supply is 400,000,000 SOLO. This cap is designed to provide scarcity, which can drive up the value of the coin as demand increases.
Total Supply
The total supply of a cryptocurrency refers to the number of coins currently in existence, regardless of whether they are available for trading or not. The total supply of Sologenic (SOLO) is 399,947,699 SOLO. This figure is almost identical to the circulating supply, indicating that almost all of the coins that have ever been created are currently available in the market.
Outstanding Supply
The outstanding supply is the portion of the total supply that has not yet been issued or is not yet available for trading. For Sologenic (SOLO), the outstanding supply is 0%. This means that all the coins that have been created are in circulation and there are no coins that are held back or yet to be issued.
How Can I Find More Sologenic (SOLO) News?
Keeping up-to-date with the latest news and updates about Sologenic (SOLO) is crucial for both potential investors and those who already hold the coin. Fortunately, there are a variety of resources available where you can find the latest information.
The official Sologenic website is the best place to start when looking for the latest information. This comprehensive platform provides a wealth of information about the coin, including its history, purpose, and future plans.
The Sologenic whitepaper is a detailed document that provides a deep dive into the technical and economic aspects of the coin. It is an excellent resource for those who want to understand the underlying technology and strategy behind Sologenic (SOLO).
Sologenic's official Twitter account is a great source of real-time news and updates. The team regularly posts about new developments, partnerships, and updates to the platform. Following this account can help you stay on top of the latest Sologenic (SOLO) news.
The Sologenic subreddit is a community-driven platform where users can discuss the latest news, share their thoughts and predictions, and ask questions about Sologenic (SOLO). It is a great resource for getting different perspectives and opinions about the coin.