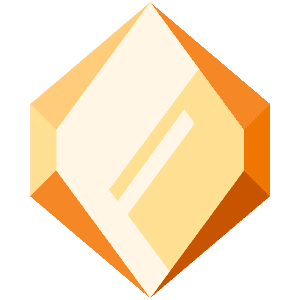 Gameflip (FLP)
$ 0.0000000
| | | |
| --- | --- | --- |
| | | |
| | | | | | |
| --- | --- | --- | --- | --- | --- |
| | | | 0 | 0 | NO |
| | | | 0 | 0 | Trade |
Gameflip (FLP) price today is $0.0000000 USD. Trading volume was 0.00 FLP in the last 24 hours. Current market cap of Gameflip is $0 USD. Gameflip has a circulating supply of 0 FLP coins out of a maximum supply of 0 FLP coins.
An In-Depth Look at Gameflip (FLP)
What is Gameflip (FLP) and how does it work?
Overview
Gameflip (FLP) is a cryptocurrency that was launched on October 1, 2018. It was created to serve as a decentralized ecosystem for the trading of digital goods and services. The platform primarily focuses on the global gaming industry, aiming to provide a secure and transparent marketplace for gamers to buy, sell, and trade in-game items and services.
Gameflip (FLP) leverages blockchain technology to enable a transparent and frictionless marketplace. It uses smart contracts to automate transactions, making it a secure and efficient platform for the trading of digital goods. The platform eliminates the need for intermediaries and reduces the risk of fraud, making it an attractive option for both buyers and sellers.
Technical Aspects
Gameflip (FLP) operates on the Ethereum blockchain, making use of its smart contract functionality. The FLP token is an ERC-20 standard token, which ensures compatibility with other services on the Ethereum network.
The platform utilizes a transparent rating system to build trust between buyers and sellers. It also provides dispute resolution services to handle any issues that may arise during a transaction. Furthermore, it includes features that allow for the tracking of transactions, as well as the verification of digital goods and their delivery.
The FLP token is used as the main currency within the Gameflip ecosystem. It is used for transactions, and can also be earned through participation in the platform's referral and rewards programs.
Team
The team behind Gameflip (FLP) is composed of several veterans in the gaming industry. The platform was founded by JT Nguyen and Terry Ngo, who both have extensive experience in the industry. Nguyen has a background in business strategy and has previously held leadership roles at various tech companies. Ngo, on the other hand, has a background in engineering and has previously worked at companies like Aeria Games and GREE.
Gameflip also has a robust team of advisors that includes experienced professionals from the gaming and blockchain industries. Some of these include Richard Melmom, a co-founder of Electronic Arts, and Koh Kim, a former Google Play Games Business Development Manager.
The platform has also managed to secure a number of strategic partnerships. Some of these include partnerships with game developers and publishers, as well as with other blockchain projects. These partnerships have helped to further enhance the platform's offerings and increase its credibility within the gaming industry.
Despite being a relatively new player in the cryptocurrency market, Gameflip (FLP) has managed to establish a strong presence in the global gaming industry. With a solid team of industry veterans and a robust technical foundation, the platform looks set to continue to grow and evolve in the coming years.
How Does Gameflip (FLP) Make Money?
Gameflip (FLP) is a decentralized ecosystem where gamers can buy, sell, and trade digital goods. But how exactly does this platform generate revenue? Let's delve into the various revenue streams for Gameflip (FLP).
Transaction Fees
One of the primary ways Gameflip makes money is through transaction fees. Whenever a user buys or sells an item on the platform, Gameflip charges a fee. This fee is usually a small percentage of the total transaction amount. By facilitating a high volume of transactions, the platform can generate a significant amount of revenue from these fees.
Subscription Fees
Gameflip also offers a subscription service for dedicated users. Subscribers pay a monthly fee to access additional features and benefits not available to free users. These features can include discounts, early access to certain items, and priority support. Subscription fees provide a steady stream of income for the platform.
Advertisement Revenue
Gameflip also generates revenue through advertising. The platform attracts a large number of users, making it an attractive place for companies to advertise their products or services. Gameflip offers various advertising options, including banner ads, sponsored posts, and more.
Sale of Digital Goods
Gameflip also profits from the sale of digital goods. As the platform works as a marketplace, it allows users to list their digital items for sale. Gameflip takes a percentage of the sale price as a commission, contributing to its revenue.
How Can I Make Money with Gameflip?
Not only does Gameflip generate revenue, but it also provides opportunities for its users to earn money. Here's how you can potentially profit from Gameflip.
Selling Digital Goods
Selling digital goods is one of the most direct ways to make money on Gameflip. If you have valuable in-game items, skins, or accounts, you can list them for sale on the platform. The value of these items can vary greatly, so potential earnings can be significant. However, it's important to remember that Gameflip will take a commission from your sales.
Trading Digital Goods
Another way to earn money on Gameflip is through trading digital goods. If you have a knack for predicting trends in the gaming market, you can buy items when they're cheap and sell them when their value increases. This requires a good understanding of the market and some strategic thinking, but it can be a profitable venture.
Participating in Promotions
Gameflip frequently runs promotions that can provide opportunities to earn money. For example, they might offer a bonus for selling a certain amount of goods or for referring new users to the platform. By participating in these promotions, you can boost your earnings.
Providing Services
If you're skilled at a particular game, you can also offer your services on Gameflip. This could include coaching other players, boosting their accounts, or offering other game-related services. This can be a great way to monetize your gaming skills.
In conclusion, Gameflip operates as a dynamic marketplace for digital goods, deriving its revenue from transaction fees, subscription fees, advertisement, and the sale of goods. For users, it offers numerous avenues to earn money, ranging from selling and trading digital goods to participating in promotions and offering services. As with any platform, the potential earnings can vary greatly depending on your strategy and the time you put in.
How Can I Buy Gameflip (FLP)?
Create an Account on HitBTC
To begin your journey in purchasing FLP, the first step is to set up an account on the cryptocurrency exchange HitBTC. This platform allows you to trade a wide variety of cryptocurrencies, including Gameflip (FLP). Visit the site and follow the guided steps to create an account.
Verify Your Account
After creating your account, you will need to verify it. This process is in place to ensure that the transactions are secure and the users are genuine. The verification process usually requires some form of identification, such as a passport or driver's license, and may also require a proof of residence.
Secure Your Account
Security is paramount in the world of cryptocurrency. Once your account is verified, it's essential to bolster its security. This can be achieved by setting up two-factor authentication (2FA), which provides an additional layer of security to your account. This process typically involves linking your account to a mobile device and generating a unique code each time you log in.
Deposit Fiat or Cryptocurrency
Before you can purchase Gameflip (FLP), you will need to deposit either fiat money or cryptocurrency into your HitBTC account. The platform supports a variety of deposit methods, including bank transfers and digital currencies like Bitcoin and Ethereum.
Buy Gameflip (FLP)
Once your account is funded, you can proceed to buy FLP. Navigate to the exchange section of HitBTC, then search for the FLP pair that matches your deposited currency. Input the amount of FLP you wish to purchase and execute the transaction.
Store Your FLP in a Secure Wallet
After making your purchase, it's advisable to store your FLP in a secure wallet. Keeping your FLP in an exchange wallet can be risky as exchanges are often targets for hackers. By transferring them to a personal, secure wallet, you significantly reduce the risk of losing your investment.
For a more detailed guide on how to buy FLP, please visit this link.
What are the Best Wallets for FLP?
When it comes to storing your FLP securely, not all wallets are created equal. Some provide higher levels of security, while others offer greater convenience. Here are some of the best wallets for storing FLP:
Ledger Nano S: This is a hardware wallet, meaning it stores your FLP offline, providing excellent protection against online threats. It supports a vast array of cryptocurrencies, including FLP.

Trezor: Trezor is another hardware wallet that is widely recognized for its security features. It is also known for its user-friendly interface, making it a good option for those new to cryptocurrency.

MyEtherWallet: Unlike the previous two, MyEtherWallet is a web-based wallet. While it offers less security compared to hardware wallets, it provides more convenience and is still a highly secure option for storing FLP.

Metamask: This is a browser extension wallet that allows you to interact with decentralized applications (DApps) on the Ethereum blockchain. It also provides a secure storage solution for FLP.
Remember, the security of your FLP largely depends on the precautions you take. Always ensure to keep your wallet keys private and consider using hardware wallets for large amounts of FLP.
How Can I Find More Gameflip (FLP) News?
In the ever-evolving world of cryptocurrency, keeping up with news and updates is crucial. To stay informed about Gameflip (FLP), consider the following resources:
The official Gameflip website is a great starting point for anyone interested in the FLP token. It provides comprehensive information about the token, its uses, and the platform. In addition to this, the website also provides updates and news about the token and the platform.
For those who want to delve deeper into the technical and business aspects of Gameflip, the whitepaper is a must-read. It details the vision, strategy, and technology behind the FLP token. The whitepaper is an excellent resource for understanding the goals of the project and the mechanics of the token.
For real-time updates and news about Gameflip, their official Twitter account is an excellent resource. They regularly post about new developments, partnerships, and updates about the platform and the token. It's also a great way to engage with the team and the community.
Coins Similar To Gameflip (FLP)
While Gameflip has its unique features and uses, there are other tokens in the market with similar goals and mechanics. Here are a few that you might find interesting:
BakeryToken (BAKE) is a part of BakerySwap, a decentralized automated market-making protocol. It aims to provide a decentralized platform for swapping tokens, yielding farming, and more. The token BAKE is used for governance and transactions within the platform. To learn more about BakeryToken, feel free to visit their page.
Moss Coin (MOC) is the main currency for the Mossland platform, a location-based AR (Augmented Reality) mobile game. Players can buy and sell virtual properties, enhancing their gaming experience. The Moss Coin token is at the center of these transactions. Find out more about Moss Coin on their page.
GameFi is a unique combination of gaming and decentralized finance. It aims to create a platform where players can earn rewards while enjoying their favorite games. The native token of the platform is used for transactions, rewards, and governance. Discover more about GameFi.org by visiting their page.
Virtua is a token dedicated to the world of digital collectibles. It aims to make the buying, selling, and trading of digital collectibles easy and accessible. The Virtua token is used for transactions within the platform. To find out more about Virtua, visit their page.
Coins Similar To Gameflip